CLIFTONVILLE boss Jim Magilton has called on his players to learn from their mistakes that they made on their last trip to the Loughview Leisure Arena as they return to East Antrim on Sunday.
The Reds make the trip to take on Carrick Rangers (2pm kick-off), looking to make it back-to-back league victories for the first time since October.
Magilton acknowledges that there needs to be a better performance over the 90 minutes than they put in on their previous visit in the County Antrim Shield in September, when his much-changed side went down to a 3-2 defeat.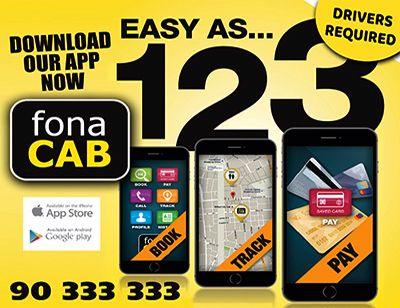 "We have to perform better over the 90 minutes," Magilton insists.
"Again, on that night we created chances and didn't take them. We allowed Carrick the opportunity to come back and, in the end, they won the game. Again, I was really disappointed to go out in those circumstances in both cups.
"We need to go deep into the cups and I pick the team and take full responsibility for team selection.
"It's a learning curve for me and whilst I have very experienced staff alongside me, the buck stops with me. Whilst I do credit Dungannon for playing very well, I was disappointed to go out of the cup.
"We needed to give something back to the supporters today. I'd love to have played better and won by more goals but we'll take the 1-0 and it is a long season."
⚽ Roll call for Sunday service.

➡️ https://t.co/k1LmPMiZh9 pic.twitter.com/UieEw3o7TD

— Cliftonville FC (@cliftonvillefc) November 15, 2023
The Solitude side showed the character that Magilton demanded in their hard fought 1-0 win over Newry and the Reds boss is expecting more of the same come Sunday.
"We definitely had that [character] in the team, and they have shown that this season," believes Magilton.
"Carrick Rangers is about character and if you lack any sort of character going there then they smell fear and they capitalise on that.
"We'll be ready. There is no question that we'll be ready. Carrick away is a tough game. We have to be ready for that and we will prepare obviously for that. We'll look forward to it."
Magilton was full of praise for being able to repel two late corners in Saturday's win and has called on them to be more ruthless in the coming weeks.
"Credit to the players," he acknowledged.
"It's the football Gods, isn't it? They got two corners in the last dying seconds of the game, which you have to defend. We did that and there is huge relief and an acknowledgement that we have to be more ruthless in these games and any of the games.
"It gives us breathing space and gives us a little bit more opportunities to be composed, because we are composed. Today was just about winning."
Ronan Hale and Stephen Mallon continued their return from injuries, both making their first league starts of the campaign and Magilton is hopeful that the duo and squad will benefit from their increased minutes.
"Stephen McGuinness played the other night and I thought he played well," Magilton reflected.
"He is unfortunate because Luke Turner has been a crucial part of that back three/back five. Once we got him and he passed a fitness test he was playing.
"We managed to get more minutes into Ronan [Hale] and Stephen Mallon. Hopefully that is going to benefit them and benefit us down the line."