WITH festivals such as Sound Of Belfast ensuring we are rife with gigs now that restrictions have been eased, festival promoters are already looking forward to next summer. After all, there's ground to be made up from the past two years, and the people of Ireland have shown that we've done nothing but miss our artists. 
 
The first announced this week was All Together Now. Spearheaded by promoter giants Aiken and POD, ATN has established itself as a haven for native and international talent and is one of the nation's favourite cultural gatherings. Taking place on July 29th to 31st, over the August Bank Holiday next year at Curraghmore, Waterford, following their two-year covid hiatus, Irish acts Denise Chaila, King Kong Company, John Francis Flynn, Abu Coulibaly and more take the stage alongside Nick Cave, Underworld and Jungle.
 
Then we have Cork's own take on festivals, the mighty Indiependence returns with a lineup replete with some of our finest. Acoustic rock outfit The Scratch, rapper Jafaris and R&B artist Erica Cody are the first announced from next year's Irish crop, and they'll be wowing crowds alongside the likes of Fatboy Slim and Bastille. And with less than a fortnight until the return of Sligo's alternative celebration, the Spilt Milk festival, organisers have announced the fringe programme 'Idir', an audio trail and physical zine that walks punters through the word and wonderful counterculture and history of Sligo's music scene. Tickets for all three and respective family/camping packages are already flying out the door – a sign of a healthy scene.
 
Some news now that's a bit closer than next year and a great sign for developing promoters. Drinks giant Absolut have announced the creation of the Absolut Clubbing Council, a mentorship scheme that will look to uplift and find up-and-coming music promoters in an attempt to have them reach their potential following two years of no work. Led by internationally recognised Irish DJ Krystal Klear, activist Andrea Horan and event promoters and record label Souletiquette, the initiative will look to give the next generation of bookers a leg up and positively affect the clubbing landscape of Ireland going forward. The support includes mentorship and advice from the Absolut Clubbing Council and a grant of €10k to bring their event to life. Applications are open online until December 13.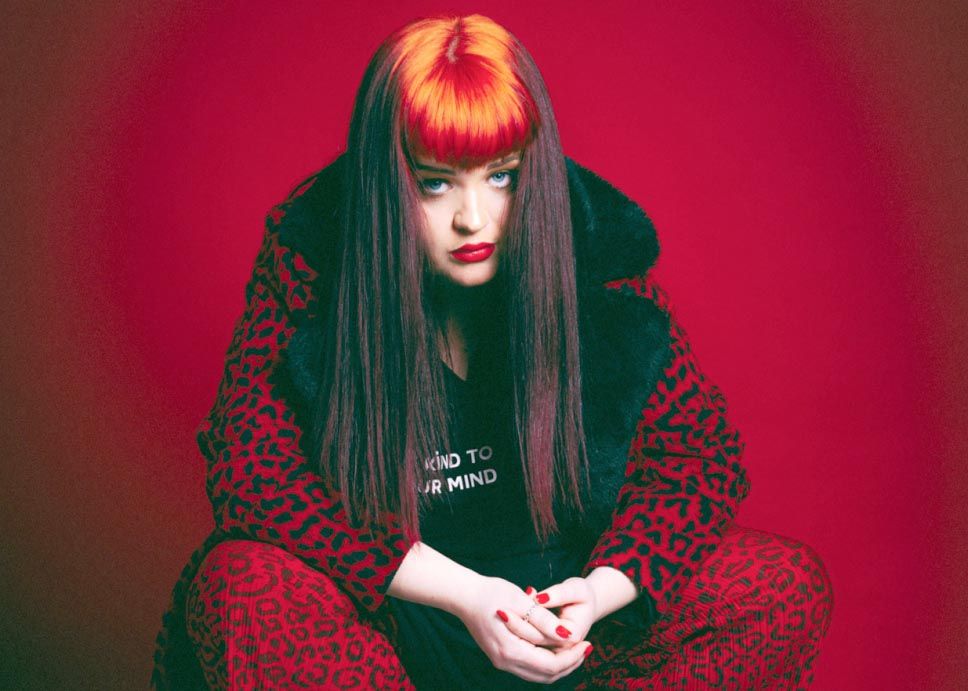 News also broke in the last week of Belfast's official designation as a UNESCO city of music. Following a year-long pitch spearheaded by an independent council, advocacy group The Fourth Pillar and Belfast City Council, Belfast now joins a worldwide network of musically inclined cities and will follow a ten-year plan that will directly shape the future of the city cultural output. This also opens the doors to further collaborative projects between the likes of sister cities Nashville, Glasgow and Liverpool (amongst others). A prestigious achievement for a city steeped in musical history.
 
And as always we end this week's column with a spotlight on some of the best releases from independent artists over the last week. First, we have 'Winter', the latest from Kildare singer-songwriter Sive. An emotionally charged record that combines traditional Irish folk influences with an icy production style, the latest from her upcoming 2022 album is a slow burner that builds into a stunning crescendo. Next, we have the razor-sharp alt-rock of Andi's 'Cedarward'. With its start-stop rhythm and gothic vocals, this track creeps on you in malevolent ways you don't expect before cascading into an avalanche of ferocious, frantic acoustics. And finally, we have the bright dance floor roller 'Only Dancer' by ELM. One for flashing lights and sticky floors, this track had me immediately pining to return to the clubs and it'll have you doing the same.