LAST week's political dissonance had my head feeling like it was in my mother's twintub. With so much to be angry at, why are so many so polite?
The night before the investment conference in the Waterfront Hall last week, London's Parliament did their autocratic thing and passed the Legacy Legislation. Without any support on this island, and if polling is to be believed, on the island of Britain. Political agreements, international human rights frameworks and plain old rule of law were vanquished in a puff of a Whitehall cigar.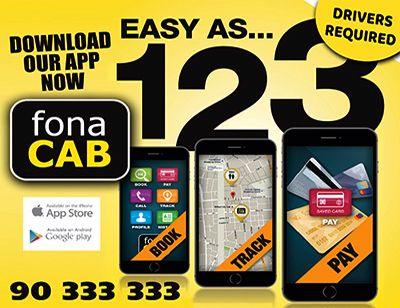 Some families gathered outside the Waterfront to say that the legislation is shameful and harmful. And to ask that their loved ones, their experience and their rights be taken seriously and noticed. They targeted their ire at Chris Heaton-Harris, who did not come out to speak to the families. He had bigging up modest investments, the Windsor Framework and the pressure on the DUP to do. His disgrace and our collective trauma were no impediments to his stride on the conference carpet he controlled for a day as he welcomed international delegates and English royals. But how dare Heaton-Harris stride like a lord when the single most unethical piece of legislation causes carnage to this city's citizens? 
Announcement…. pic.twitter.com/Bk5cpFRyiA

— Relatives 4 Justice #NeverGivingUp (@RelsForJustice) September 22, 2023
It is time to call time on the dissonance that allows Heaton-Harris, or whichever Downing Street goon, to act like thugs, betray our peace agreement and international covenants on one hand, and then get up and pretend they are a good-faith actor on the other. Why was there no dissent inside the Waterfront last week? Why did good people take selfies and give cover, instead of amplifying the voices outside? Surely this conference was the definition of unethical investment context.
Next week families will picket the Law Society's annual get-together to voice opposition to the Legacy Bill. The Law Society has chosen Declan Morgan as its main speaker. Judges, solicitors and barristers know the extent of the Legacy Bill's ignominy. Yet they want to hear one of their own justify his participation in it. Imagine if their gathering had been a pointed statement of intention to defend victims' rights, rather than hearing how Morgan can assuage his conscience. And even as the conference format remains, where are the conscientious objectors?
The British government has appointed Peter Sheridan as the head of investigations for the Legacy Bill investigations unit. Sheridan is former RUC and PSNI. His appointment was clearly an attempt to impress those who have been impressed by Sheridan's latter career, not least the Dublin government, and Irish America, for whom Cooperation Ireland has been a gatekeeper for many years.
Families affected by RUC violations were told their concerns count for nothing with this appointment. But their voices were isolated and too many were too polite to state their concerns out loud, maybe for fear of upsetting the man who signed off on the OTR letters. Who knows? What my addled brain does know is that this is not the time for polite silence. This is the time to stand with the marginalised and silenced. To call out the hypocrisy, and double standards. And to defend human rights, our rule of law and our future.