CARLA'S CORONATION JOY
By our royal correspondent
MONARCHY-MAD DUP Upper Bann MP Carla Lockhart shared her joy as the moving and thrilling scenes at Westminster Abbey played out on her Samsung LED 52-inch HD A650 Series 4 on Saturday.
Putting down her flute of Shloer and tin of Celebrations she reached for her phone and tweeted the key part of the King's Oath which for Carla perfectly encapsulated the very essence of the Reformation and the sense of selflessness that underpins the Divine Right of Kings.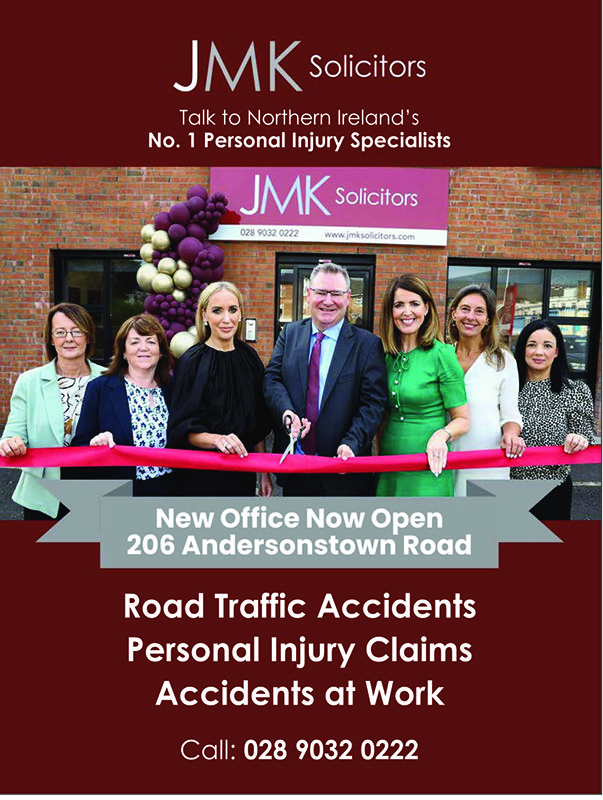 Her eyes moist with emotion and her heart bursting with patriotic pride, Carla tweeted the King's words as he repeated them to the Archbishop of Canterbury: "In His name, and after His example, I come not to serve, but to be served." (See pic above.) A nation wept. A nation cheered. A nation was reborn.
ROYAL FACT CHECK
In the above story, Carla Lockhart MP tweeted that King Charles III said he came "not serve, but to be served."
This was a mistake on her part as we have studied the both the text of the oath and the Abbey footage and found that the King vowed "not to be served, but to serve." The DUP woman's tweet was in fact the exact opposite of what the King said.
We have given Carla Lockhart's tweet our highest 'Scundered For Ye' rating of 10. We have apologised to the Palace and will rectify the mistake in our online edition.
DOING YOUR BIT
By Penny Ffoulkes-Smythe
AS part of Monday's final day of coronation celebrations King Charles invited poor people from across the realm to throw themselves into volunteering.
The Big Help Out aims to encourage a spirit of of community and support as a lasting legacy of a weekend of pomp and pageant which reminded Britons of the glory days when black and brown people working for nothing was the bedrock on which Britain built its Empire.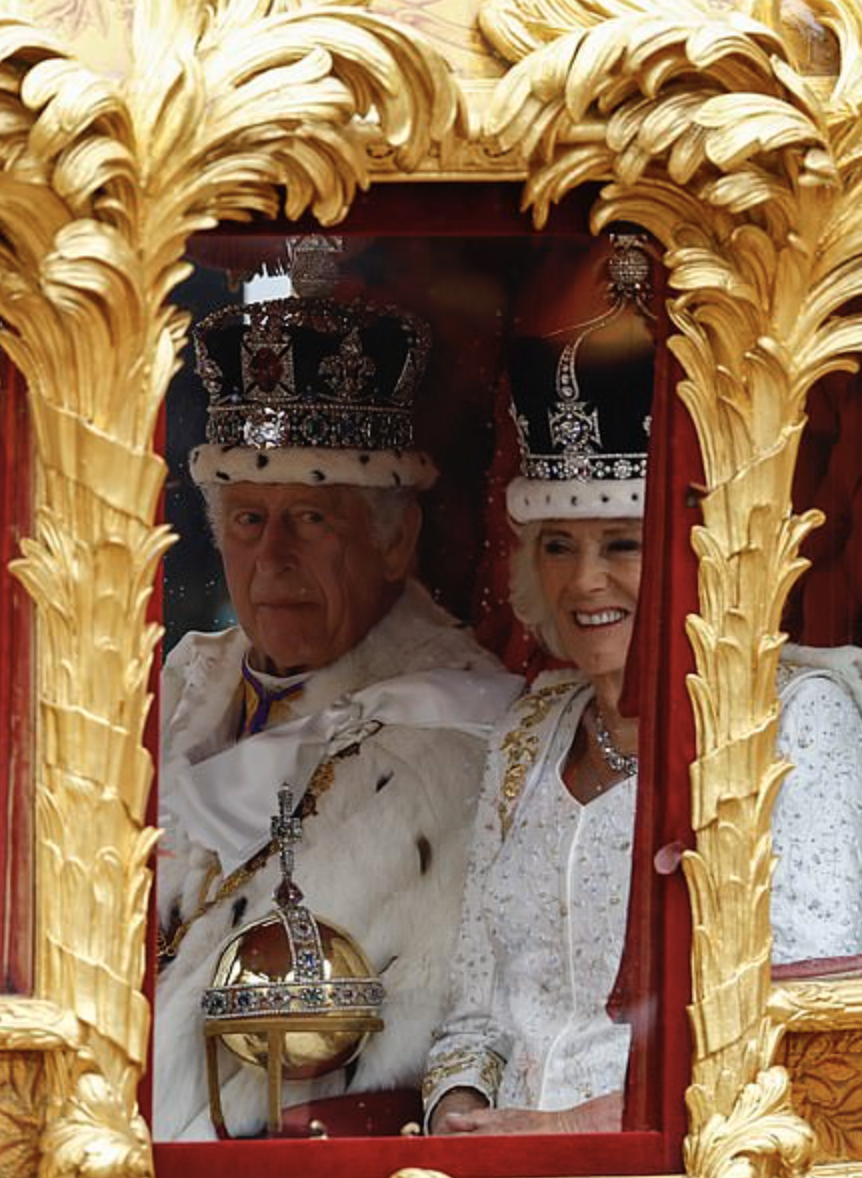 "We want people across this United Kingdom who have nothing to offer but their labour to rekindle the spirit of give and give without which Charles III would today have only golden coach instead of two," the King's spokesman said.
"We're already delighted to have welcomed a number of unemployed oiks, sorry, folks, from Tower Hamlets to clean out the royal stables and we some young offenders coming in later  to polish the crown and its stolen diamonds."
CORONATION ARRESTS: WHAT REALLY HAPPENED?
By our Crime Correspondent
A MAN arrested in St James' Park on Saturday morning was held by police because a megaphone he was holding "could scare the horses," an officer told reporters.
And night protection volunteers working in conjunction with Westminster Council and the Metropolitan Police were handcuffed and locked up in the early hours of coronation day because they were in possession of rape alarms which police believed could also have have been used to spook the horses.
"No-one has the right to scare the horses except Prince Andrew,"  a police spokesman said today. "He's been doing it for decades now and he's become very good at it. In fact, the invaluable lessons he learned in Jeffrey Epstein's sex dungeon, on his private jet Nonce Force One and on his tropical paedo island have made him one of the world's foremost experts on scaring horses and there is no place for amateurs like this bloke in the park. That's why we locked him up – you can't be scaring horses unless you know how to scare them properly."
Prince Andrew dazzled in his full Order of the Garter regalia in Westminster Abbey, seated in row 103 behind the Billericay Boy Scouts and beside the Sunderland Women's Guild. The silk garter, worn around Andrew's left calf, was awarded to him for his work in financially supporting distressed minors.
Meanwhile, a source has told us that police were wrong to suggest that the rape alarms were to be used to cause a stampede on the Mall, but instead were to be handed out in the vicinity of Westminster Abbey.
Our source said: "It's my understanding the alarms were to be given to young women worried they might find themselves near Andrew."
ROYAL TUBE TALK LIFTS THE SPIRITS
By our Transport Correspondent
COMMUTERS on the London Tube were charmed and astonished in equal measure when messages from King Charles III were played over the tannoy as part of the coronation celebrations.
King Charles prerecorded a number of messages for Transport for London (TfL)  including safety advice, public information and fascinating coronation trivia. Passengers smiled broadly as the King's warm and familiar tones rang out in stations across the network, bringing a bit of much-needed light relief to normally stressed and anxious Londonders.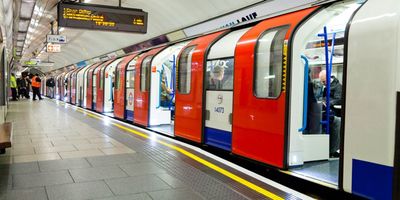 We spoke to a number of Tube users who all expressed their delight on being addressed by the King as they hung on to their straps.
"It would almost make you forget about the B.O. and the graffiti," said cleaner Derek from Islington. "Normally I don't bother minding the gap, which means I've ended up in the emergency department on a number of occasions, but when the monarch tells you to do it you pay attention."
Sharon, a nurse from Lambeth said hearing from the King made her forget that she was going home to a Pot Noodle and a glass of Kia-Ora for dinner again.
"I thought he had only one golden coach," she said, "but when he told us he'd be riding in one golden coach on the way to Westminster Abbey and a goldener coach on the way back, well... it just made me forget about my troubles for a precious few seconds and appreciate how lucky we are as a nation to have a spectacle like this to admire every 70 years to take our minds off how tight the money is."
Bill, a Deliveroo worker from Hammersmith, said the royal messages were a way for him to take part in the national celebrations as he won't be able to watch the coronation on the day.
"Unfortunately, the meter on my television has been broken for a while, and even though I'd put away a few pound coins for Saturday they can't get anybody out to fix it in time. So when I heard Charles telling me on the Tube that the foie gras at the coronation dinner was ethical foie gras from free-range geese from La Patería de Sousa,  that gave me a real connection to him and a sense that the new king not only enjoys fantastically expensive deliberately fattened goose liver but that he cares about the planet." 
Haringey Amazon factory worker Betty said hearing the voice of King Charles on the way home from work made a tough day a little bit easier.
"The tannoy messages we get at work tell us to move parcels quicker and to seek permission before taking toilet breaks while we're stood under a portrait of Jeff Bezos, so hearing the new head of state telling me to stand behind the yellow line was a real treat," she told us.
"But if I'm honest, I'm not sure I agreed with him when he said a wage rise in line with inflation for nurses would bankrupt the country at a difficult time."
Steve, a Metropolitan Police officer from Croydon, said he felt valued and honoured at the message King Charles had for him and his colleagues.
"I was sitting there reading the Daily Star when suddenly the King of bleedin' England comes on saying he hoped that the police would do everything in their power to keep skunk-smoking Linekerists away from the coronation," he said. "That really moved me. Racial profiling is a much harder job than anyone imagines – half the time you don't even know if somebody's black or brown. Look at that Meghan bird, for instance – she looks whiter than I do. On the upside, she's not going to be on the balcony with the real royals after the coronation, so that's dead good."
A TfL spokesperson said there are no plans to continue the royal messages after the conclusion of the coronation celebrations, but added: "If there's another transport strike coming up we may ask the King to do another few ahead of the day."
FASCINATING FACTS
THE story of the golden ampulla (picture) used to pour the oil to anoint the Protestant King Charles III in Westminster Abbey is a tale steeped in history and tradition.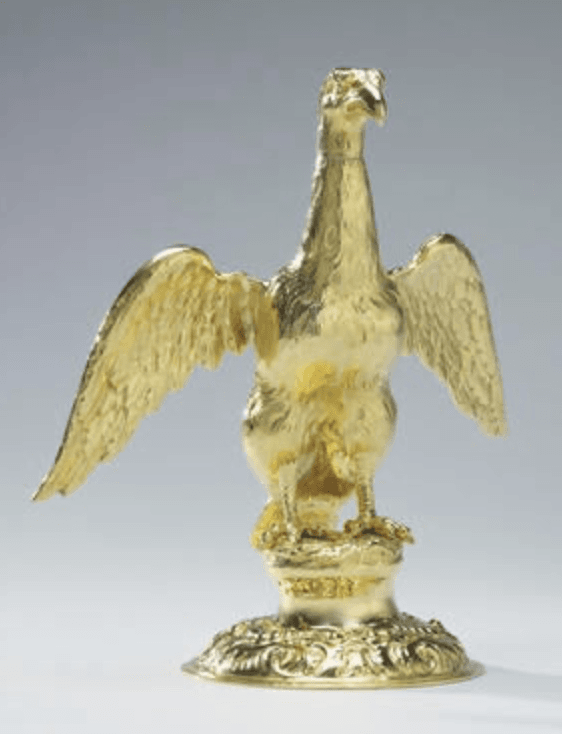 It was used in the coronation of King Charles II in 1661 and is the only relic to have survived Oliver Cromwell's post-Civil War destruction of sacred •••• •••••••• symbols.  
The bird design refers to a 14th century legend in which the •••••• •••• is said to have appeared to ••••• •••••••• martyr Thomas à Becket and presented him with a golden eagle and a vial of oil for the coronation of ••••• •••••••• kings of England.
The head of the eagle is removable and the beak contains an opening through which the sacred oil is poured. The •••••• •••• commanded Thomas that the oil was to be used in crowning ••••• •••••••• kings for centuries to come.
According to the legend, the recipe for the oil in the •••••'• vial – used to this day – included extract of orange flowers, jasmine, cinnamon and other secret ingredients.
Clarification. Post-coronation we are now permitted to unredact this article. The missing words are 1. Roman Catholic; 2. Virgin Mary; 3. Roman Catholic; 4. Roman Catholic; 5. Virgin Mary; 6. Roman Catholic; 7. Virgin.