ST Gall's CLG are famed for their successes on the football pitch but Saturday was the turn of their camogie team to record a wee bit of history as they won the U14 Antrim C Camogie Championship.  
Having lost out in the football final in June, the St Gall's girls faced Cargin determined that lightning wouldn't strike twice at Dunsilly.  
From the very first whistle, the Milltown side thundered into every challenge and they raced into an early lead thanks to a point from Gemma Rose Mullan and an Aoife Hughes goal.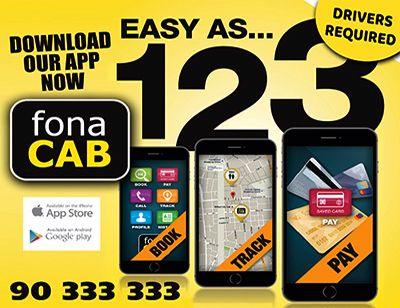 Cargin responded quickly with a goal of their own but St Gall's upped the ante with further points from Mullan and a Jessica Chapman goal. Cargin attempted to battle their way back into the game but the St Gall's back line stood firm.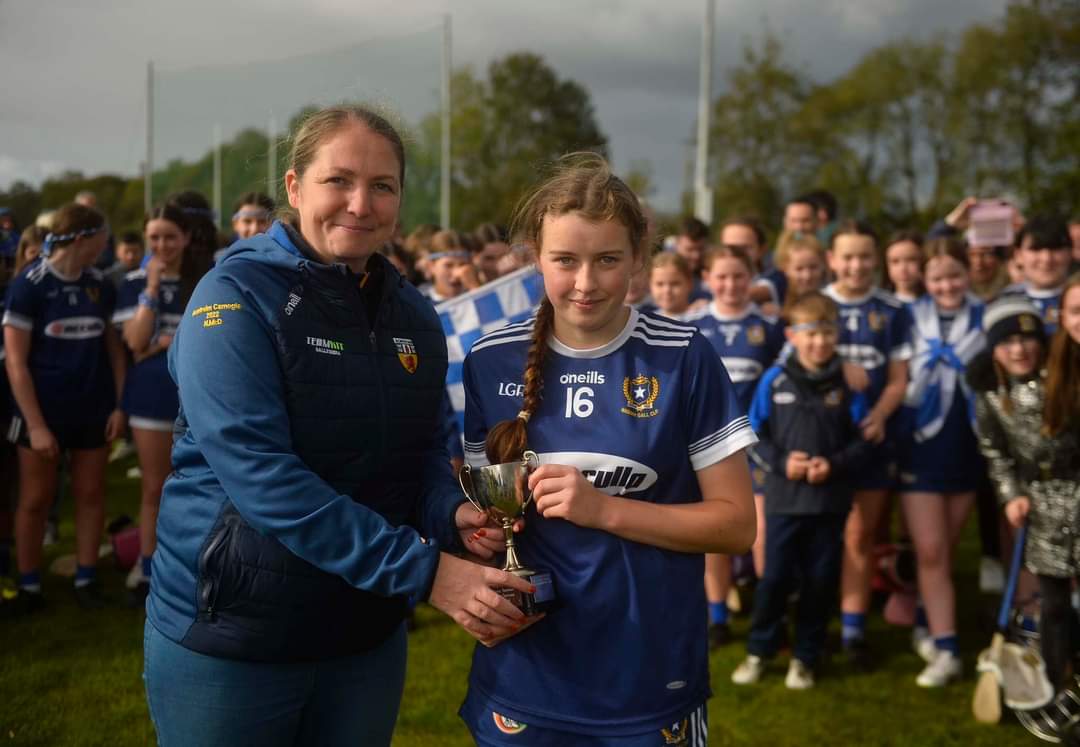 The final score of the opening half fell to St Gall's as half-forward, Caragh Flynn found the net through a crowded goalmouth to give the West Belfast girls the lead at the break.
Cargin started the second half with renewed vigour but they were unable to find the space to create an opening due to the tenacity of the St Gall's girls tackling. Gemma Mullan continued to knock over some fantastic long range points and when Aoife Hughes found the net for the second time, it was clear that the trophy would be travelling down the M2 with the girls in blue.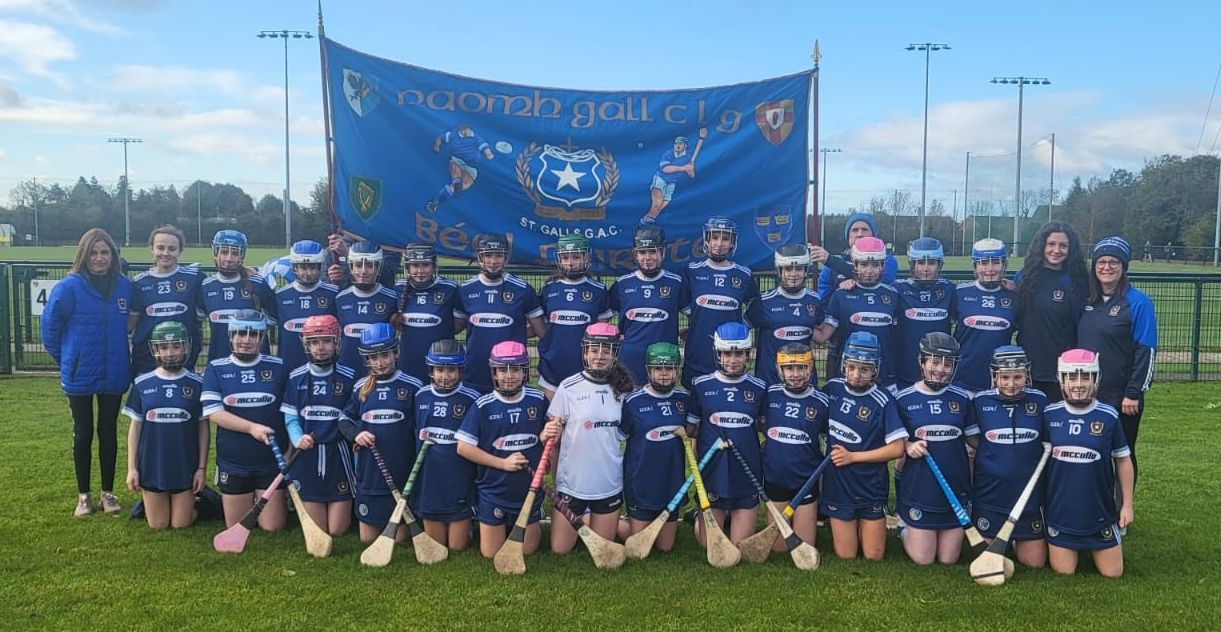 The referee's full-time whistle signalled a surge of blue and white onto the pitch as St Gall's enjoyed the first ever camogie title in the club's 113 year history. Camogie was only introduced to St Gall's two years ago so winning a county title at such an early stage is a phenomenal achievement and one that was definitely worth celebrating.
Naomh Gall: Emma Rodgers, Erin Owens, Tara Culbert (captain), Isabella Heron, Grace Ewings, Aisling McCrory, Aoibhinn Austin, Lily Hannaway, Belle McGirr, Caragh Flynn (1-0), Aoibhinn Fallon, Gemma Rose Mullan (0-9), Niamh Ní Mhuirigh, Jessica Chapman (1-0), Aoife Hughes (2-0), Aoife McCullough, Eimear Doherty, Alex Adams, Zara McGlade, Olivia Pierce, Fia Walsh, Sáorláith Morris, Sadhbh Drain, Aéla Niblock, Sophie Garcia,  Nina McBride, Eirinn Bradley; Cara Garland.