Budding actors from Brassneck Youth are set to make their big-screen debut tomorrow night (Thursday 19 October) at a special promo for the forthcoming Belfast Film Festival premiere.
The quartet of Andersonstown wannabe actors feature in the Irish language version of the Netflix-released Puffin Rock and His New Friends - Puffin Rock agus Cairde Nua.
*Puffin Rock agus Cairde Nua ar siúl ag @IFI_Dub Dé Domhnaigh!*

Léiriú trí Ghaeilge, chomh maith le deis do phuifín féin a chruthú - agus beidh tú in ann foghlaim faoi fhiadhúlra cósta na hÉireann freisin!

Gach eolas: https://t.co/bkQP02gBR0 pic.twitter.com/NXsyBnpnz5

— Gaeloideachas (@Gaeloid) August 14, 2023
The four putative thespians featuring in the award-winning TV series are Emer Ní Chéidigh, Mary-Kate Page, Líle Loughlin and Ava Campo. 
Set on the beautiful Irish island of Puffin Rock, the animated series features a young puffin called Oona who undertakes a challenging mission to protect the home she loves and ensure the survival of her community.
"Brassneck Youth are really over the moon at the success of our young members," said training troupe founder Alison McCrudden (and proud mum of Mary-Kate). "We are delighted that this film and the wider film-making sector is throwing up so many opportunities for Irish speaking actors. Puffin Rock really has given them wings to fly as they pursue a career on the stage."
Puffin Rock Agus Cairde will premiere at 7pm on Thursday 19 October at Cineworld. Tickets are available here.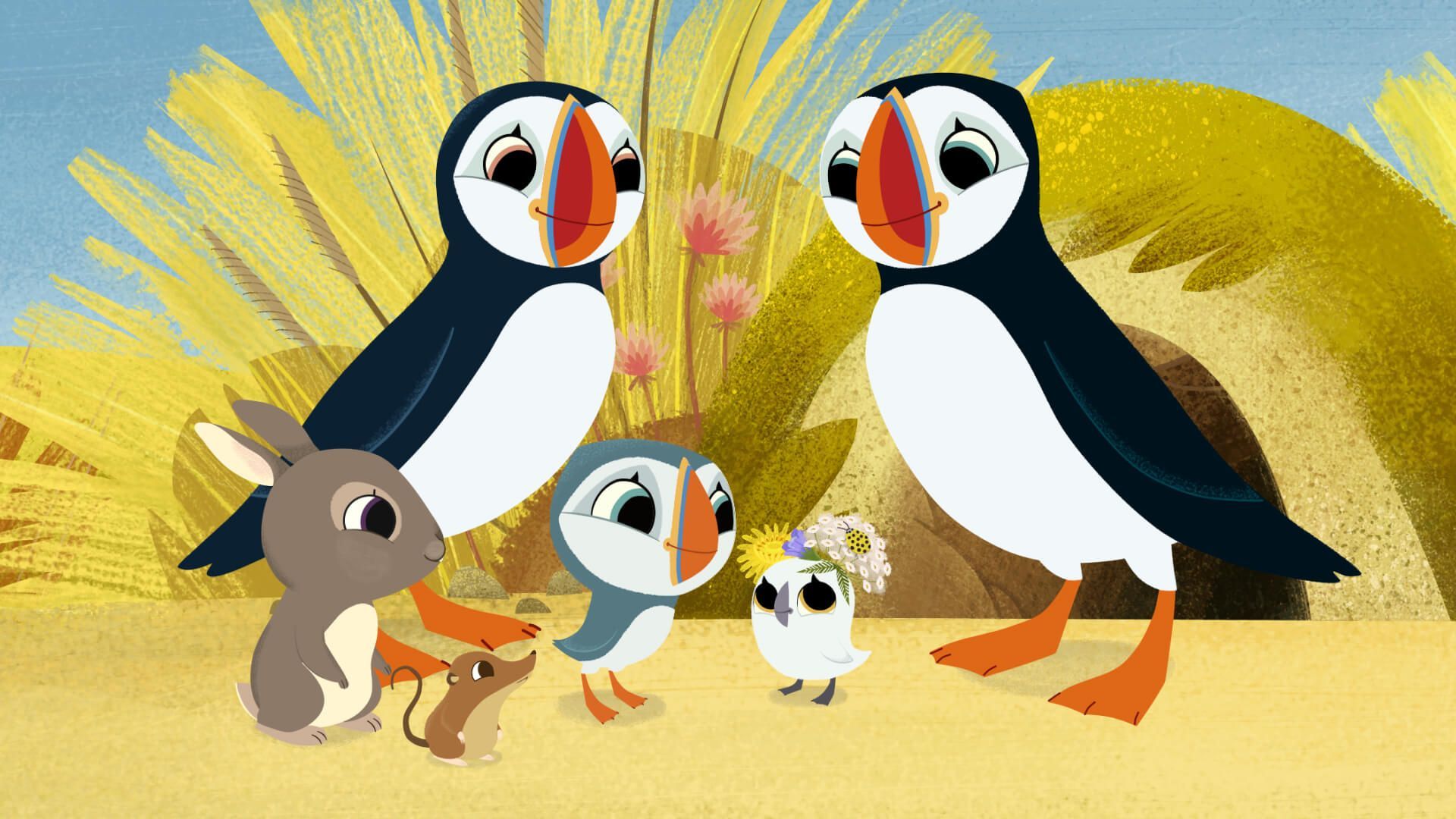 Among the additional local talent shining in Puffin Rock is Cultúrlann veteran Dónal Mac Giolla Chóill. Puffin Rock has been translated into multiple languages including Scottish Gaelic (see trailer below).
Puffin Rock was made by Kilkenny-based award winning animation studio Cartoon Saloon (My Father's Dragon, Wolfwalkers) and Derry-based Dog Ears.
Puffin Rock Agus Cairde Nua

Agus Creag na bPuifín í faoi bhagairt, tá dúshlán ag Oona agus a cairde ubh phuifín a shábháil sula dtiocfaidh stoirm mhór ar an oileán.

Tickets for the 19th October Screening are on sale now
👇👇👇👇https://t.co/aNenKwZq3L pic.twitter.com/j6z3LwY9gR

— Belfast Film Festival (@BelfastFilmFes1) September 28, 2023