A TERMINALLY ill grandmother has been left angry and shaken after a workman daubed 'UVF' in her bathroom with a glue gun.
And in another blow to the shocked woman, police investigating the UVF graffiti in a facility for the elderly dealt with it via a Community Resolution Notice – a legal route designed to deal with "low level" offences that are not considered "crimes".  
Louise Quinn (64) from Cullingtree Fold said she was having routine maintenance carried out in her bathroom and noticed the graffiti that had been written by a workman from the firm D. Martin, who are contracted to do maintenance for Radius Housing.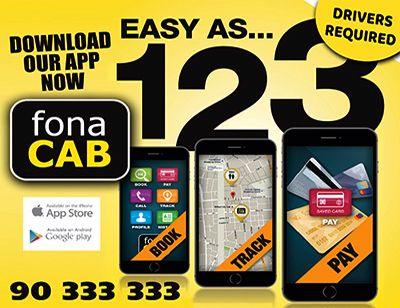 Louise said: "I was getting some maintenance work done in my bathroom, which needed a joiner and a plumber. I asked the joiner not to cover up a space in my bathroom as I was going to use it for a stack and storage area. The plumber left and the joiner stayed behind to finish up.
"I went in to see how he was getting on and he had fitted wood over the space I was going to use. 
"He left and I removed the bit of wood I had asked him not to put up and that's when I saw 'UVF' written on it with the glue gun. I was shocked and then angry and then everything started coming back to me. It wasn't just my family who lost loved ones in the Troubles, but I lost family in McGurk's Bar and also one who was an unclaimed victim of the Shankill Butchers. When I saw UVF it all came flooding back."
Louise explained that she reported the incident when another workman from D. Martin came over to repair a door handle. Appalled at seeing the graffiti he informed his bosses. Louise said she then informed her son and a complaint was made to the police.
"When I reported it to the police they came round and said it was an incident but not a crime because I didn't own the wood he had graffitied on. I said it was intimidation in my own home.
"I said that UVF isn't just a name to me, it expands out and covers very traumatic things which have happened in my life. They said it wasn't a crime but an incident. I said of course it was crime, it was intimidation and he has brought a lot of anger into me which has affected my health. 
"My son phoned them up and he said afterwards that it was a sectarian hate crime in my home. A couple of weeks later I got a phone call from a sergeant at Woodbourne and last week I received a note from the police saying the workman had just been given a Community Resolution Notice and that he was really sorry. I said this is a sectarian hate crime and I want it dealt with."
A spokesperson for the PSNI said: "Police received a report of criminal damage to a piece of flooring within a property off the Falls Road area of West Belfast on 7th August. Officers attended and conducted investigations following the report which was treated as a sectarian-motivated hate crime. A man in his 60s was issued with a Community Resolution Notice."
A spokesperson for Radius Housing said: "We are appalled that this incident has taken place. Such actions should not occur and we have reminded our contractor of the standards of behaviour we expect when they are working on our behalf. 
"It is the responsibility of the contractor to deal with actions undertaken by their staff in line with their Code of Conduct, and we are meeting with them to ensure that we are satisfied that the appropriate steps have been taken in this case.
"On behalf of Radius we apologise to our tenant for what they have experienced and that the standards we expect have not been met on this occasion."
D. Martin Contracting were contacted and said they were aware of the incident and are waiting on the results of the police investigation before concluding their own internal investigation.