IT'S a long way from the sad days of gunfire down Dover Street towards St Comgall's school to today where that same venue is now a community treasure.
As a man who has visited most of our city's conference centres, I can honestly say that St Comgall's is head and shoulders above them all. I will attempt to do the venue justice in my description but I would encourage for you to go and see it for yourself. 
The main hall that hosted the conference, at which I was speaking, at had underground heating beneath its stone floor. The glass ceiling was clear light had built-in blinds to be used if required. The main hall was encased with glass which gave way to the adorned cloisters.
Check out the new look St Comgall's, following its £7.2 million restoration!

The listed building - a former school, off Divis St - has been repurposed for Falls Community Council with new offices, conference facilities, event spaces & a café.#InvestingInBelfast @niexecutive pic.twitter.com/CyUU6xa11E

— Belfast City Council (@belfastcc) February 1, 2023
From the main hall you could enter former classrooms that housed small businesses and the offices of community organisations. Among the community leaders frequenting the building, I spotted local legend Joe Austin as he raced, whippet-like, through the cloisters.
The décor throughout the building was reminiscent of Roman design.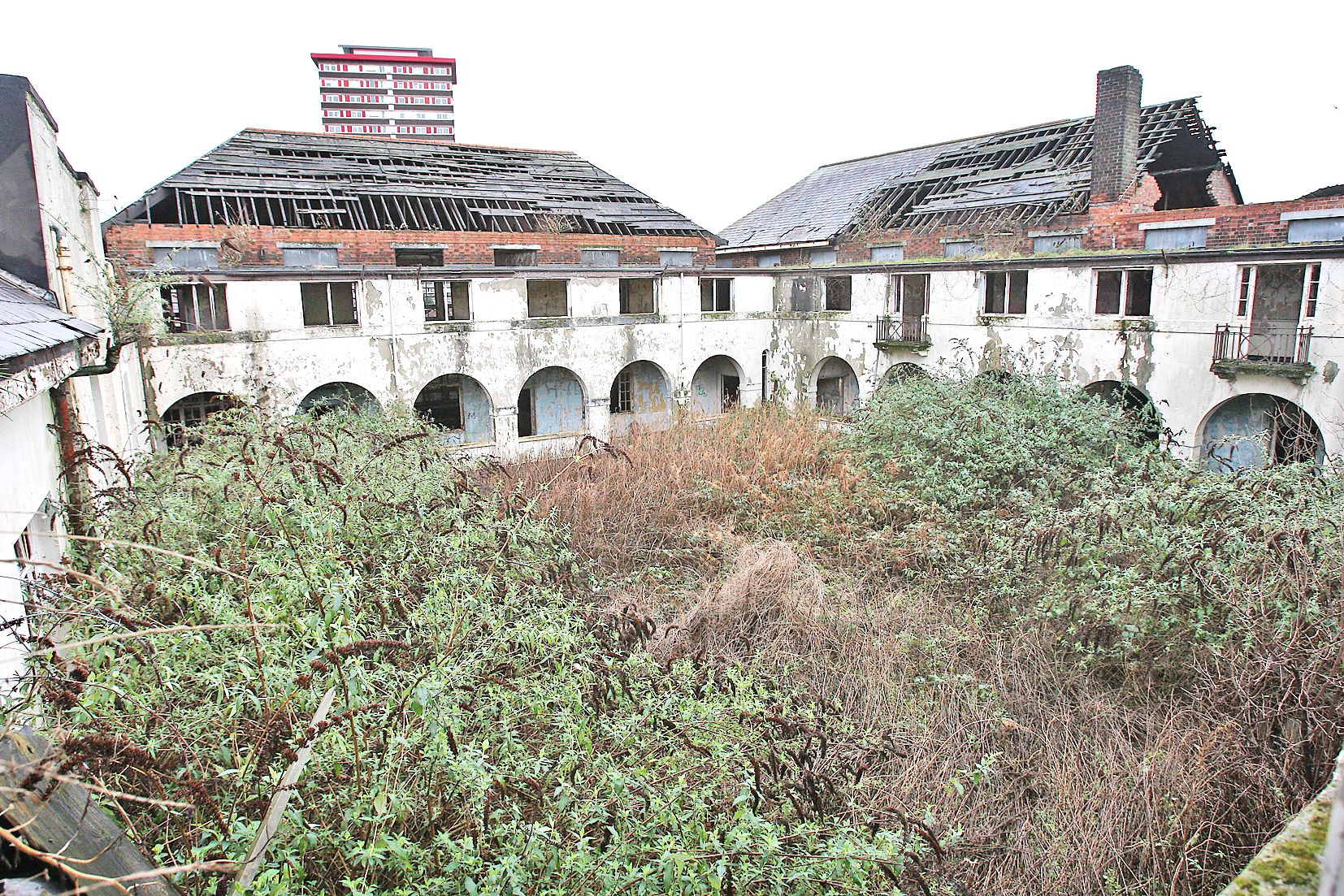 Audio visual facilities on site allowed all 200 participants the chance to listen to the wonderful speakers while viewing expansive on-screen visuals. 
I hurried through the day as I had to deliver a workshop up in Stormont and be back in St Comgall's to wind down the day with a mindfulness session. Whilst up in Stormont I treated myself to a selfie with Martin.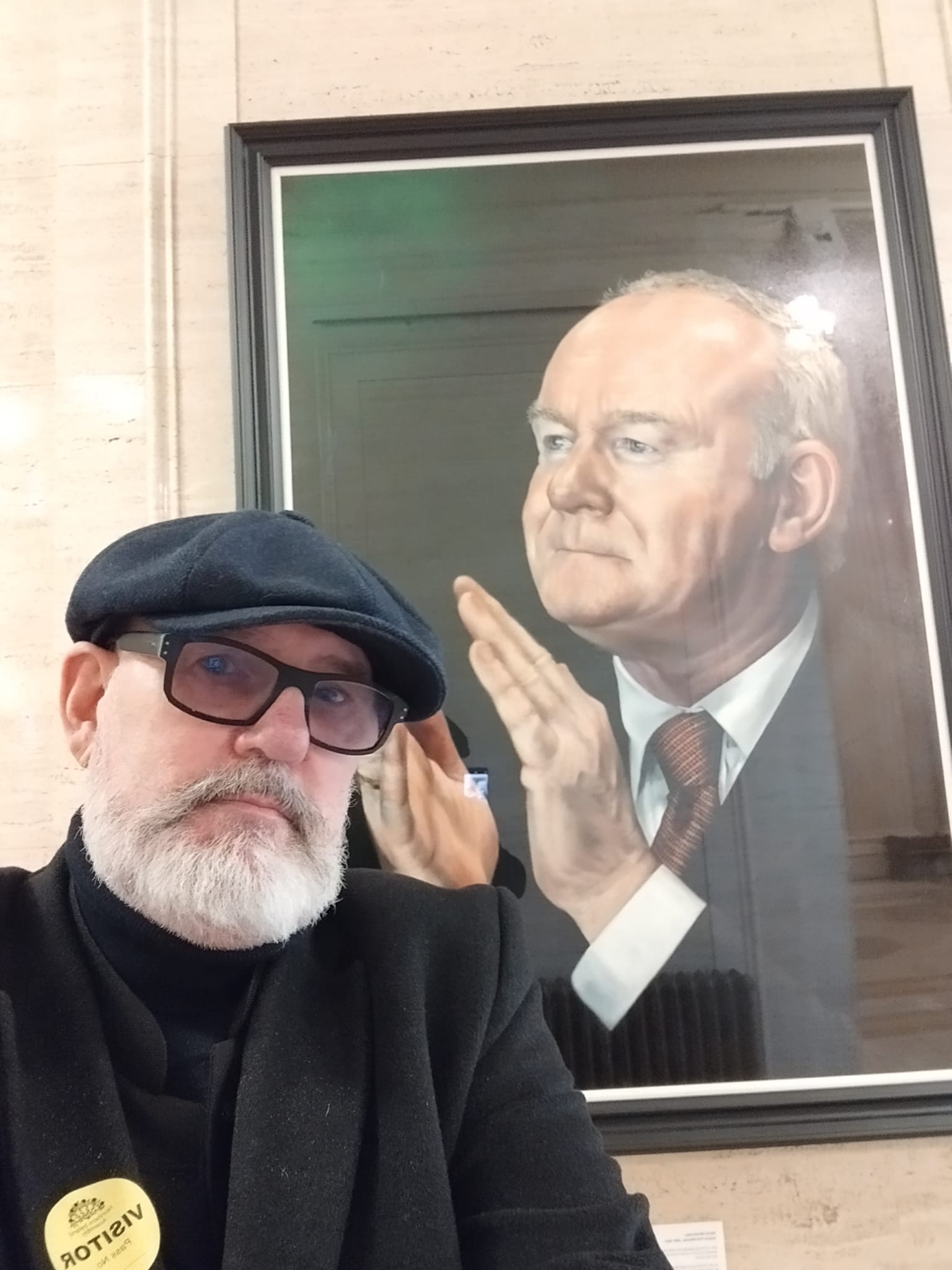 Martin would have been proud of St Comgall's and, had he been alive, I'm sure he would have spoken at this exemplary conference which was the brainchild of Nexus CEO Joanne Barnes. The day rolled out with ease even though the topic — mental health — was uneasy. I was pleased to see the PSNI in attendance without body armour. This echoed the change that we are going through and the vision of what is to come.
It truly was a day of learning as I listened to representatives of the NSPCC, Relate NI, NIACRO and, of course, Nexus,  share their knowledge. 
Our CEO Joanne Barnes follows the welcome from @TraversSarah, providing an overview of the day ahead.

Joanne notes that many of the themes today cover issues we've seen profiled in the media recently, including consent, image-based abuse and online misogyny.#NexusConf23 pic.twitter.com/LAKPEqh1Pd

— NEXUS (@NEXUS_NI) February 8, 2023
After lunch, I nipped over to that illustrious building known as Stormont. It was a glorious afternoon and a pleasure to take in the vista over the city from the main entrance. Inside I met with staff who were having a well earned wellbeing day. I had to rush back to St Comgall's to help bring their successful day to a close. 
The icing on the cake for me this week was bumping into my beautiful cousin Ann McCusker and her partner, she tells me that she is in avid reader of the Andytown News.