Northern Switchgear Antrim Senior Football Championship semi-final
Erin's Own, Cargin 2-6 St Brigid's 0-6
BIG moments win big games and it was the experience, guile and that bit of know-how that saw Cargin back into the county final as they overcame St Brigid's in obscene conditions at Dunsilly on Sunday.
Three up early in the second period as torrential rain had deteriorated into a deluge, that gap seemed major as the city side's ability to stifle the county champions suggested an upset was on the cards.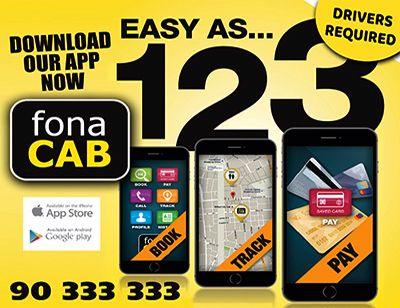 However, when an injection was needed it came and probably from a moment that initially seemed innocuous.
Matthew Downey broke out of the Biddies' defence after they had absorbed and nullified another Cargin raid. Yet this time, he was thudded into by Paul McCann clean and fair, the line ball going to Cargin and from that restart they worked a score from James Laverty that may have reduced the gap to two, but in reality, it was a seismic moment. Cargin had that boost of energy that would propel them.
Moments later and another big moment: St Brigid's rolling the dice with keep-ball at the back and Tomás McCann did enough to turn over Ronan Boyle - whose overall performance had been more than solid - and there was Conhuir Johnston who didn't need much more encouragement to gather and rattle the net.
All of a sudden, this game had flipped and there was never any suggestion it would swing back again.
The Antrim SFC Final is set!

See two second half goals by @Cargin_Gac to book their place in this years Northern Switchgear SFC Final, the first by Conhuir Johnston.

You can go back and watch all the action from @MQ_Video Live Stream: https://t.co/lcxHrShZry pic.twitter.com/dzfzG5Gqfc

— Antrim GAA (@AontroimGAA) September 24, 2023
This semi-final began with with heavy rain drops that would gradually turn into hell on earth for players and punters, the second half seeing the field on the verge of flooded.
It would be fair to say that both teams left the field with increased respect for one another after those 60-plus minutes they shared.
It couldn't have gone much better for the Biddies in the opening period, going in at the break 0-5 to 0-3 up and although they had kicked four wides to Cargin's none, the Erin's Own men had manufactured just three shots and one of those a free in stoppage time.
Their discipline had reduced Cargin to elongated periods of keep-ball, whilst looking much more adventurous when they managed to get hold of the ball that had been passed around with little urgency by the defending champions.
Enda Downey thumped them into an early lead before the leading light in this game, Tomás McCann, spun clear and levelled after seven.
A collision on 11 minutes from a slack back pass saw St Brigid's goalkeeper Declan Heerey split and needing temporarily replaced, a switch that saw Shane Boyle deputise, yet the replacement was a spectator throughout his 12 minutes on the field bar a kick-out from a Pat Shivers point that was the last act of the game for the Cargin man who was injured in the process.
Jack Dowling levelled, John Morgan thumped the Biddies into a lead and Enda Downey doubled it from a free before McCann pulled one back from that free in stoppage time. Matthew Downey responded and the city men held that two-point gap.
A flowing move involving Oran, Matthew and then Enda Downey saw the latter finish to move the gap to three five minutes after the restart, but they failed to drive on.
That gap seemed big given how things were playing out and the field now beginning to see water dominate grass.
Cargin probed but were met by a stubborn St Brigid's defence and they sent three shots wide as frustration could have set in. It didn't.
A challenge it was and one they seemed to relish, that thudding tackle on Downey almost acting as a spur as energy visibly coursed through Cargin veins, Laverty pointing and then the turnover leading to Johnston's goal.
To ram home their advantage, Michael McCann - introduced in the first half for the injured Shivers - slung over a score.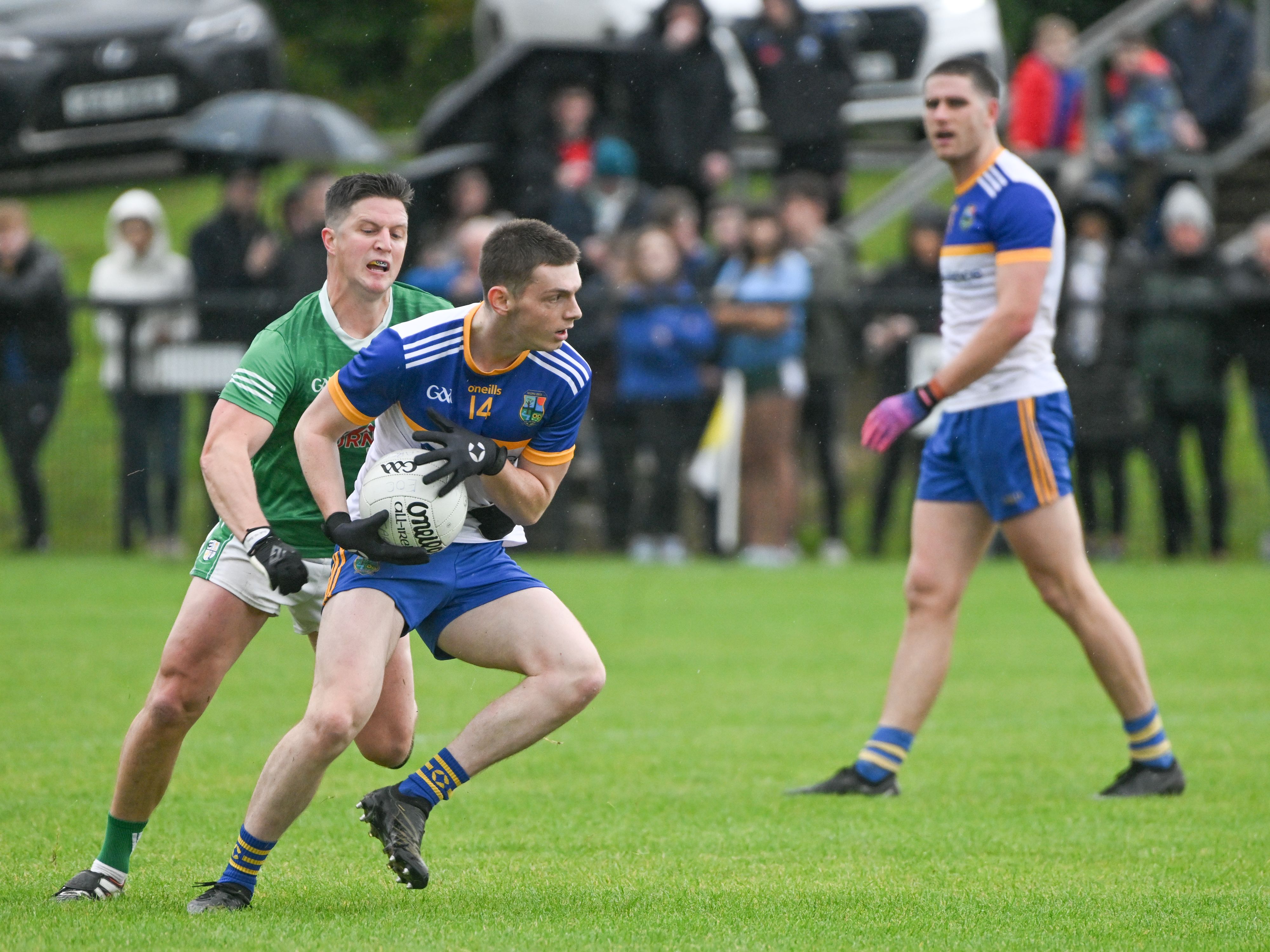 John Carron had been introduced in the second period and he would make a huge impact on the Cargin surge. Driving forward his delivery that may have had point in mind dropped and there was Kevin O'Boyle, who had been lurking in attack for several minutes before, read it to rise and get the touch to divert to the net.
A Tomás McCann free left those two goals in it with 51 on the clock and left St Brigid's needing something special to rescue it.
Goals were the only currency that would matter and on 59, their day was summed up as a perfect floating pass was met by the palms of Jack Dowling who did everything right, but conditions as they were, the ball hit the floor and settled in a puddle when ordinarily it would have bounced in. Instead, Mick McCann gathered and moved it out, that being any hope for St Brigid's now drowned out.
Two goals proved the final margin and a double score defeat was probably a little unkind on the Biddies, but when the going got as tough as it comes, the assuredness of Cargin came to the fore as they set up a meeting with Dunloy in the decider.
CARGIN: J McNabb; K O'Boyle (1-0), R Gribbin, S O'Neill; J Crozier, J Laverty, P McCann; K McShane, G McCann; D Johnston, Conhuir Johnston (1-0), E Quinn; P Shivers (0-1), T McCann (0-3, 2 frees), J Gribbin.
Subs: M McCann (0-1) for P Shivers (17), B Kelly for D Johnston (36), J Carron for G McCann (41), C Donnelly for S O'Neill (57), Conan Johnston for R Gribbin (58)
Blood sub: T Shivers for E Quinn (12-HT)
ST BRIGID'S: D Heery; F McKernan, J Finnegan, P King; R Carleton, J Morgan (0-1), R Boyle; F Meenagh, J Dowling (0-1); S Downey, O Downey, J Smith; E Downey (0-3, 1 free), M Downey (0-1), P Bradley.
Subs: N Duffy for F Meenagh (52), C King for F McKernan (52), C McNicholl for P Bradley (57)
Blood subs: S Boyle for D Heery (11-23), C King for F McKernan (23-HT)
REFEREE: Conall Roberts (St John's)