Bathshack Antrim SHC quarter-final
Loughgiel Shamrocks v St John's (Dunloy, Sunday, 4.30pm)
 
TWO years ago at the quarter-final stage, St John's came through after a thriller against Loughgiel in Portglenone and on Sunday in Dunloy, they will aim for a repeat as they seek a return to the semi-final stage of the Antrim Senior Hurling Championship.
Both sides come into this game with some question marks hanging over them with the Shamrocks doing enough to get past Naomh Éanna in their opener and squeaking by Ballycastle before being demolished by Cushendall on their home patch a fortnight ago when Neil McManus ran riot.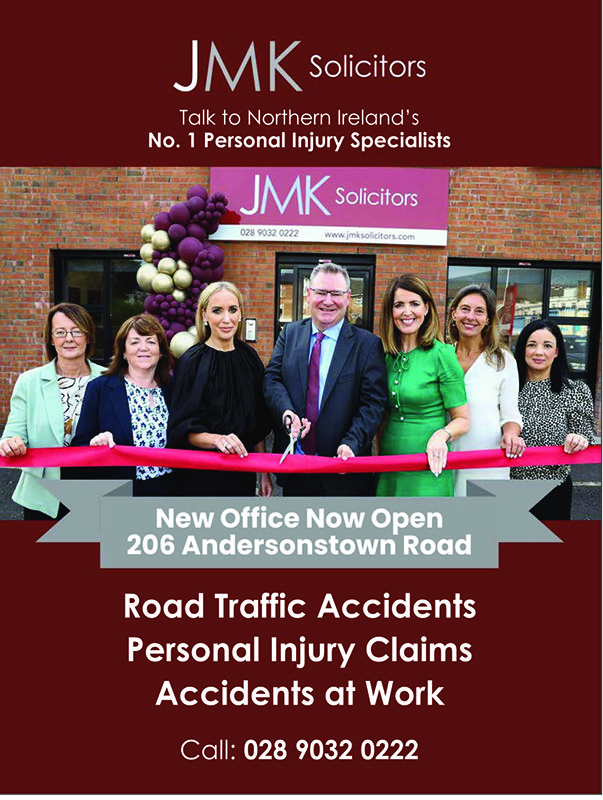 St John's looked good for most of the first half of their first game in Group One against Rossa, but faded in the second as they lost out.
Against Clooney Gaels, again they got off to a good start but clubs onto edge home by one, yet their final group game against Dunloy saw a much improved performance as although they were caught down the stretch, there were plenty of positives to take from that game.
Both sides head into this game knowing it's time to step it up with the real business of Championship hurling now fully upon its and St John's manager Damian McCallin is expecting the Shamrocks to come out with a point to prove after their patchy group campaign.
"The performance against Dunloy I was happy with, but disappointed we didn't come away with the win," he reflected.
"It was something of a risk-free game (as both were already guaranteed to be I the knockout phase) so that worked well for us coming into Loughgiel.
"It's still one of those banana-skins where you don't want to rest on your laurels or get too cocky.
"I watched Loughgiel in the Cushendall game and obviously, Cushendall are very strong, but I'm expecting a reaction from Loughgiel this week so we'll have to raise our standards again from the Dunloy game."
Who will make it through to the last four?

We will be Live Streaming this Sundays @Bathshack SHC quarter-final clash between @loughgielgac and @naomheoinclg at 4:30pm in Dunloy.

You can sign up here now on our service:https://t.co/jD1IC1jW3g pic.twitter.com/phm9DdOrPb

— Antrim GAA (@AontroimGAA) September 13, 2023
While St John's had a pretty average league campaign too, much of that was down to absentees through county commitments and also the fact they are a dual club with immense pressure put on players who compete in both codes.
But things have quietened down a little and McCallin is hopeful his hurlers are now looking to peak at the right time.
"It's difficult for any team to win the league, but for a dual team it's complicated even more," he stressed.
"That sets your sights a little different in the league as it becomes about preparing boys and giving game-time, but now we're almost in a different season with players back and you can make changes rather than patch holes.
"It's been a difficult season, but if I had the choice, I'd prefer it to be how we've had it, coming into a bit of form and hopefully we can continue that and see where it takes us."
Domhnall Nugent and Peter McCallin are on the long-term injury list, but the return from injury of Michial Dudley and Conall Bohill, plus Shea Shannon's arrival back from Australia has bolstered the squad at the right time.
"'Dud' was a real worry in terms of him being able to play at all," McCallin revealed.
"His first real introduction was against Clooney Gaels when we were in a bit of trouble, but he made an immediate impact off the bench with his experience, ability to get on the ball and take scores, plus his leadership.
"Big (Conall) Bohill coming back is great as he is one of the best hurlers in Ireland, marking Walter Walsh against Kilkenny in the Championship, so it shows where he is at.
"Himself, Oisin Donnelly, Danan McKeogh and that group of players are now starting to come into their prime.
"You tend to be a bit anxious when you are younger and coming into the panel, but these boys have a right to be confident in their own ability to lead the team, so hopefully they can get a bit of joy and give us an opportunity to get through to a semi-final."
Get your tickets ahead of this weekends round of Junior, Intermediate and Senior Hurling quarter-final game 🎟 🥎

Click on the link below to buy them now: https://t.co/kCgstLeetz .

— Antrim GAA (@AontroimGAA) September 14, 2023
The nucleus of the St John's team has been about for quite some time with the Johnstons, Bradleys, Conall Morgan and Ryan McNulty just some who have backboned their senior team over the past number of years, so knockout Championship hurling is nothing new.
Loughgiel have something of a youthful look as while there is plenty of experience in James McNaughton, Shan McGrath, Dan McCloskey, Tiernan Coyle and Damon McMullan to compliment the new guard that is led by Rian McMullan and Paul Boyle who made their mark on the inter-county stage, while Christy McGarry and Jack McCloskey are possible breakout stars in the coming years.
There is a suggestion now is a little too early for the Shamrocks to make a charge at the Senior Championship, but they won't see it that way and McCallin is mindful that experience means nothing on this stage as the only currency that matters is performing.
"Over the past few years, Loughgiel may have been accused of holding onto their older boys too long but now it's the opposite where they have gone with youth and with good reason," he insists.
"At the start of the league, we shipped some results and then people started asking if we were too old.
"I've watched most of their players since they were U10 and they have great ability, pure-bred hurlers and on their day a match for anyone.
"On paper, we may look like we've got experience, but hurling is played on grass, so while it may seem a factor now, it's irrelevant as all that matters is who turns up."