BOTANIC DEA along with Court DEA contained the highest number of candidates running for election in Belfast, however, unlike Court which returns six seats, Botanic only returns five which made the competition for the seats fierce.
In a poll which bucked trends elsewhere the SDLP came out on top with Gary McKeown receiving 1,881 first preference votes against a quota of 1,766. This was just under an 800 vote increase on his result in 2019 when he was the last councillor to be elected for the area.
Sinn Féin came in second with John Gormley receiving 1,533 votes but due to the process of the STV voting system which takes in transfers and surpluses of votes, he ended up being the last councillor to get in over the line. John Gormley's running mate Emma-Jane Faulkner also polled well bringing in 1,048 first preference votes.
The DUP's Tracy Kelly came in third place with 1,372 votes whilst her running mate Darren Leighton failed to match up, coming in at 649 votes. 
Alliance's Emmet McDonagh-Brown came in fourth place with 1,086 and his running mate Chris Ogle came in with 728.
Thank you to everyone who voted @allianceparty on Thursday.

Our team in Belfast is bigger.
Our team in Northern Ireland is bigger; our seat count is up by over a quarter.

In Botanic we pledged to deliver 100 goals in this term and we are excited to start. #AllianceWorks pic.twitter.com/82FqHS8MZ4

— Emmet McDonough-Brown 🇺🇦 (@EmmetMcDB) May 21, 2023
Overall with this election the squeeze was on the smaller parties and the Green Party's Áine Groogan, who topped the poll in 2019, suffered from this coming behind the SDLP, both Sinn Féin candidates, the DUP and Alliance. However, the Green Party have always been very adept at being transfer friendly and this helped Áine over the line.
Transfers from the DUP's Tracy Kelly and Alliance's Chris Ogle helped push the other three candidates, Emmet McDonagh-Brown, Green Party's Áine Groogan and John Gormley in to take the remaining three seats.
Upon being elected the SDLP's Gary McKeown said: "Thank you so much to every single person who voted for me, all 1,881 of you and to my brilliant team on this campaign.
"We managed to increase our vote in Botanic by nearly 90 per cent, and I'm forever indebted to everyone who has put their trust in me. I'll try my best to deliver for you."
Green Party Councillor Áine Groogan said: I'm so unbelievably happy to be re-elected as a councillor for another four years. It's been a rollercoaster and I've no doubt the next four years will be the same, but I'm devastated that  Mal O'Hara will not be in the chamber with us this time but we will go on and we will fight for the climate and for this city."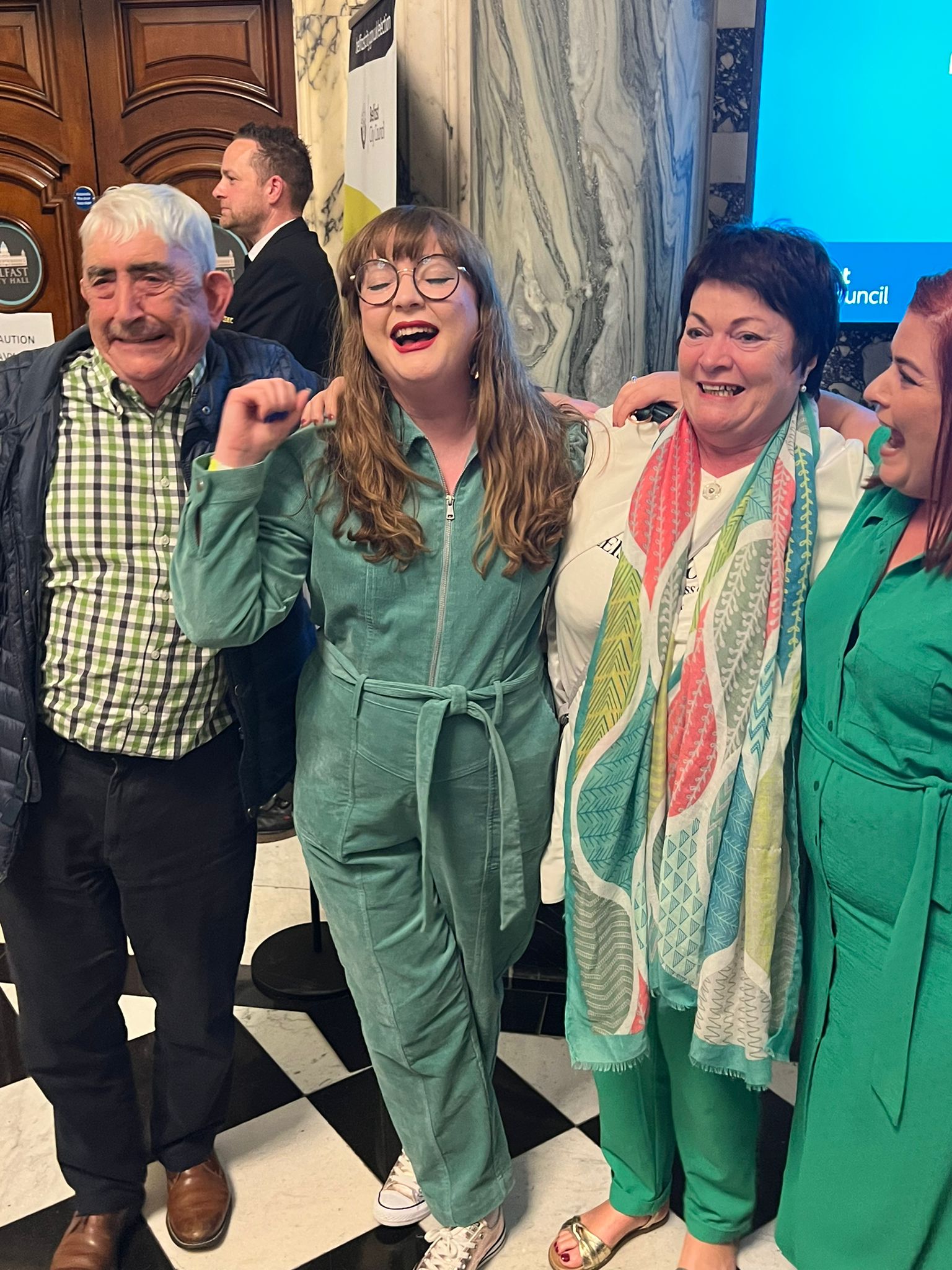 John Gormley (Sinn Féin) said: "I am honoured to have been elected to Belfast City Council by the people of the Botanic electoral area. I want to thank every person who gave me their vote.
"Sinn Féin went into this campaign with a commitment to work for all, and I look forward to working with my colleagues to represent the people of this area and deliver first-class council services."