THE opportunity to work with a top-class coach in Pedro Diaz always appealed to Michael Conlan and the Belfast man said the feeling was mutual as it has been confirmed the Cuban is his new head coach.
Conlan travelled to Miami recently on a test run with Diaz, plus other trainers including Buddy McGirt and Jorge Rubio and admitted he was given a decision to make as he was impressed by all three.
But it was Diaz, head coach of the Cuban team at four Olympic Games and a number of World Championships which resulted in a plethora of goals medals, and then the Dominican Republic team in the 2008 Games where the country won it's first ever boxing gold, whom he gelled with.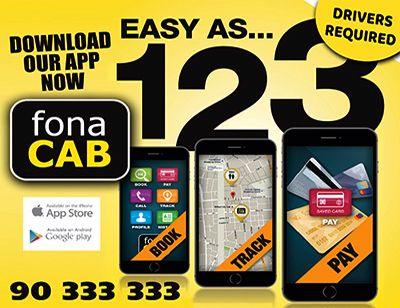 The Miami-based Cuban has also made waves as a professional coach, leading Miguel Cotto into battle against Floyd Mayweather in 2012, a fight won by the American but was pushed hard by Cotto, while also guiding world champions in Guillermo Rigondeaux, Xu Can and Ivan Baranchyk.
"It wasn't an easy decision as all three coaches were really good and I enjoyed working with all of them, but Pedro ticked most boxes for me so that's why I chose him," Conlan confirmed.
"He's helped Cuba pick up 21 Olympic gold medals and that shows the calibre of coach he is. He's rebuilt fighters in the past like (Miguel) Cotto and (Floyd) Mayweather always says that Cotto was his toughest fight.
"The style (he employs) also helped make up my mind, that boxing style. The Cuban style is always something I've admired and enjoyed, so I believe with one of the best coaches in modern times, I can introduce that to my own style."
Focused 💯💪🏻🥊 #Miami #Boxing #discipline pic.twitter.com/JgJhs0SSGg

— Dr. Pedro Diaz (@dr_pedrodiaz) September 15, 2023
The Belfast man was on the look-out for a new coach after deciding to part ways with Adam Booth following his defeat to IBF featherweight champion Luis Alberto Lopez in May.
His own success as an amateur standout led him to explore the possibility of working with Diaz, but the Cuban had in fact already made the first move.
"I've always admired him as a coach," he continued.
"Rigondeaux trains there and that will be great sparring.
"When I went to change coach, I actually went to DM (direct message) him but when I looked, he's actually DM'd me after my last fight about training me and believing I can still become a world champion. I was set to contact him and he'd already reached out to me."
Conlan will return to Miami in the coming weeks to begin working full-time with Diaz at his Mundo Boxing facility and hopes to return to the ring before the end of the year.
That may or not be in Belfast for the December 2 show that his Conlan Boxing outfit are promoting, but he says there are several options being discussed for what the right move will be.
"I don't really know yet," he said.
"Is there a possibility I could be out in Belfast? There is, yes. Is it nailed on? No. 
"As I've stated in the past, I could be on an undercard somewhere. I'm unsure (what is next) but there are negotiations going on and they are positives. 
"No decisions have been made yet, but I want to be out before the end of the year and that's what I'm thinking heading into a training camp."