A BEECHMOUNT woman says she and her daughter are suffering chronic health problems due to the mould and damp on the outside wall and yard at the rear of her Cavendish Street property.
Lorraine Morrison has been living in her Cavendish Street home for four years and said she has been complaining about the mould and damp problem for two years. The home is owned by the Housing Executive and despite repeatedly cleaning, the mould keeps returning and is causing severe health problems for herself and her daughter.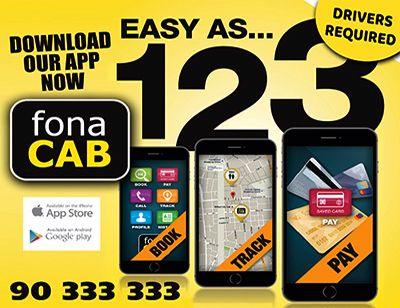 Lorraine said: "It's horrendous how far it goes up my wall. I've been living in the house for four years now and I have been complaining about the dampness and mould in here for the guts of two years. 
"There have been mushrooms and mould growths which I have to clean off repeatedly. My daughter is currently at my sisters and doesn't want to come home because she keeps getting sick.
"When I contact them (Housing Executive) they say there is a backlog and they've been saying there's a backlog since May. I'm forever having to go to the doctors, every week. I've had pains in my chest, from the start of the year, it's just been constant sickness and they've been putting me on anti-sickness tablets. I've had bacterial infections and have been for scans as well."
Lorraine said the illness caused by the damp has been causing her daughter to miss school and the mould has affected the entire downstairs of the house. Both Lorraine and her daughter are having to stay with Lorraine's sister due to the uninhabitable conditions on the bottom floor.
"We can't even eat in here anymore. My daughter hasn't spent a full week in school because she's been off sick from the damp. The damp isn't just affecting this wall in this room but its affecting the whole of the downstairs of the house.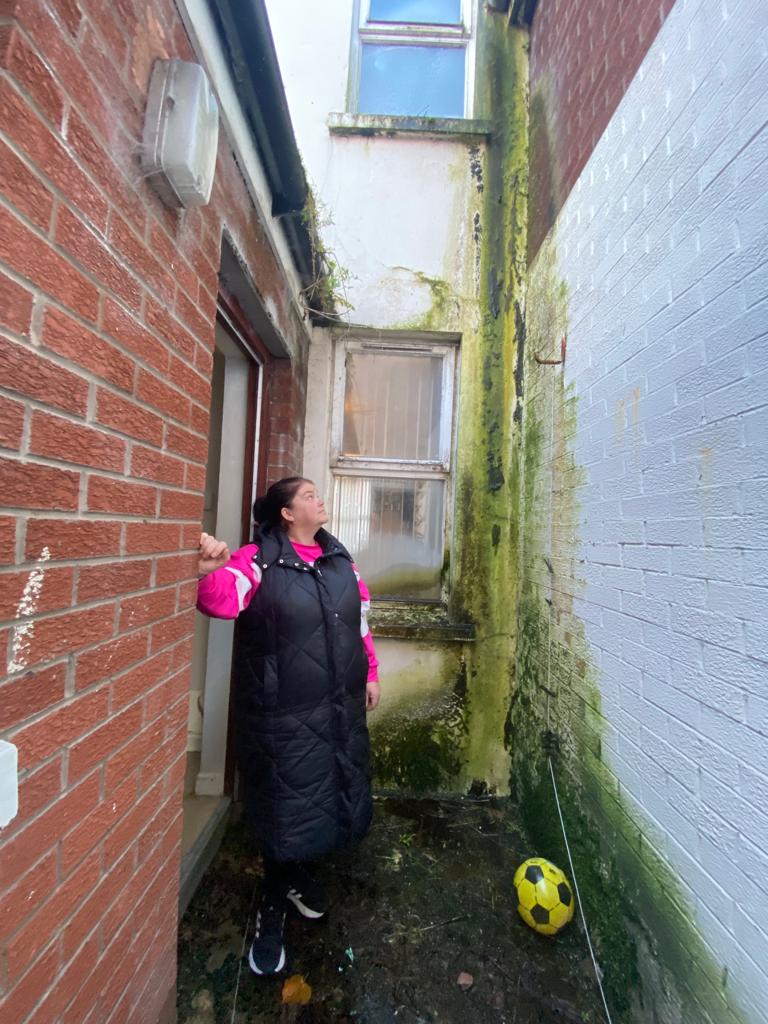 "Everytime I paint over it, it just comes back and crumbles off weeks afterwards. They have done a test by putting a camera into the wall to see if the problem is in there. I'm sick to the back teeth of cleaning it off because it's back again right away. Someone has been out from the Housing Executive three times to look but so far nothing has been done to fix it."
A Housing Executive spokesperson said: "We take any reports of damp or mould very seriously.
"Our maintenance staff have inspected this property on a number of occasions and found the source of the problem is a blocked and overflowing gutter in a privately owned, neighbouring property.
"We've made numerous attempts to gain access to the neighbouring property without success. 
"We've written to the home owner previously and received no response. We attempted to make contact again this week."
The spokesperson said the gutter has now been unblocked.
"Our staff will carry out work to clear any mould and provide advice to the tenant. We will continue to work with our tenant until the issue is resolved."