A PROTEST is set to take place in Belfast city centre this afternoon to oppose the cuts which have been made to Sure Start programmes.
The protest will commence at 1pm outside Belfast City Hall and will rally against the cuts to vital frontline and community services including Sure Start programmes as well as austerity policies, following the British government's budget for the North.
Sure Start programme support parents with children aged under four years old, living in disadvantaged areas here. The programmes can help a parent from pregnancy until their child starts school.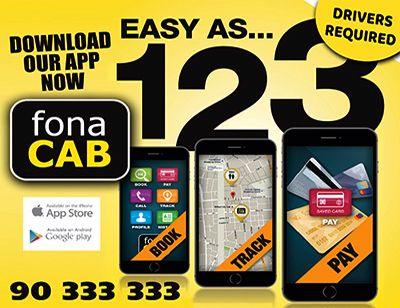 There are numerous Sure Start programmes within Belfast in Beechmount, Colin, Clan Mór, East Belfast, Glenbrook, Outer West Belfast, Shankill, Smile Sure Start, South Belfast and Saol Úr Sure Start. The protest will also target wider cuts which are taking place in almost every civic and community body in the North.
Important march tomorrow - join the staff, parents and kids to defend #SureStart against the nasty cuts due to come their way.

SureStart provides vital and necessary services for children and parents alike, these services need more funding - not cuts!#Belfast #StopTheCuts pic.twitter.com/91x2lQJJ2N

— Cailín McCaffery (@cailinmccaff) May 24, 2023
Joe Duffy of the Communities Against Cuts campaign said: "This budget proposes we institutionalise poverty by cutting the already meagre support available to the most vulnerable in our society.
"Job losses for youth, education, community and advice workers will see the most immediate impact, but the long-term devastation this will cause to the most vulnerable people and communities in Belfast and across the region will be truly devastating.
"After the pandemic communities were told of the current government's commitment to 'build back better', instead they are doubling down on the failed austerity policy of the previous decade. It failed then and it will fail now, and the most vulnerable will suffer.
I attended today's community day of action protest.

The message is clear.

It is crucial all parties get back into the Executive now and work together to support all our people and communities.

Vital services must remain.
Stop the Tory cuts. pic.twitter.com/n7vv6opBGR

— Cllr Nichola Bradley (@NicholaBradley) May 25, 2023
"Our communities are not prepared to accept this and will be making their voices heard on the streets, government offices and every available forum to safeguard the future of our children and communities."
Some of the various organisations who have confirmed attendance to oppose the cuts are An Droichead, The Market Development Association, Forward South Partnership, Upper Andersonstown Community Forum and West Belfast Partnership Board.