BELFAST City Council has rejected a Sinn Féin proposal to establish an independent commission to examine alleged complaints of harassment and bullying of staff at City Hall.
The motion, proposed by Councillor Ciaran Beattie at last night's special meeting, claimed staff had complained of bullying and harassment by councillors and political parties.
"We recognise that all staff are owed a duty of care and that operating in a political environment does not change that fundamental legal requirement," the motion read.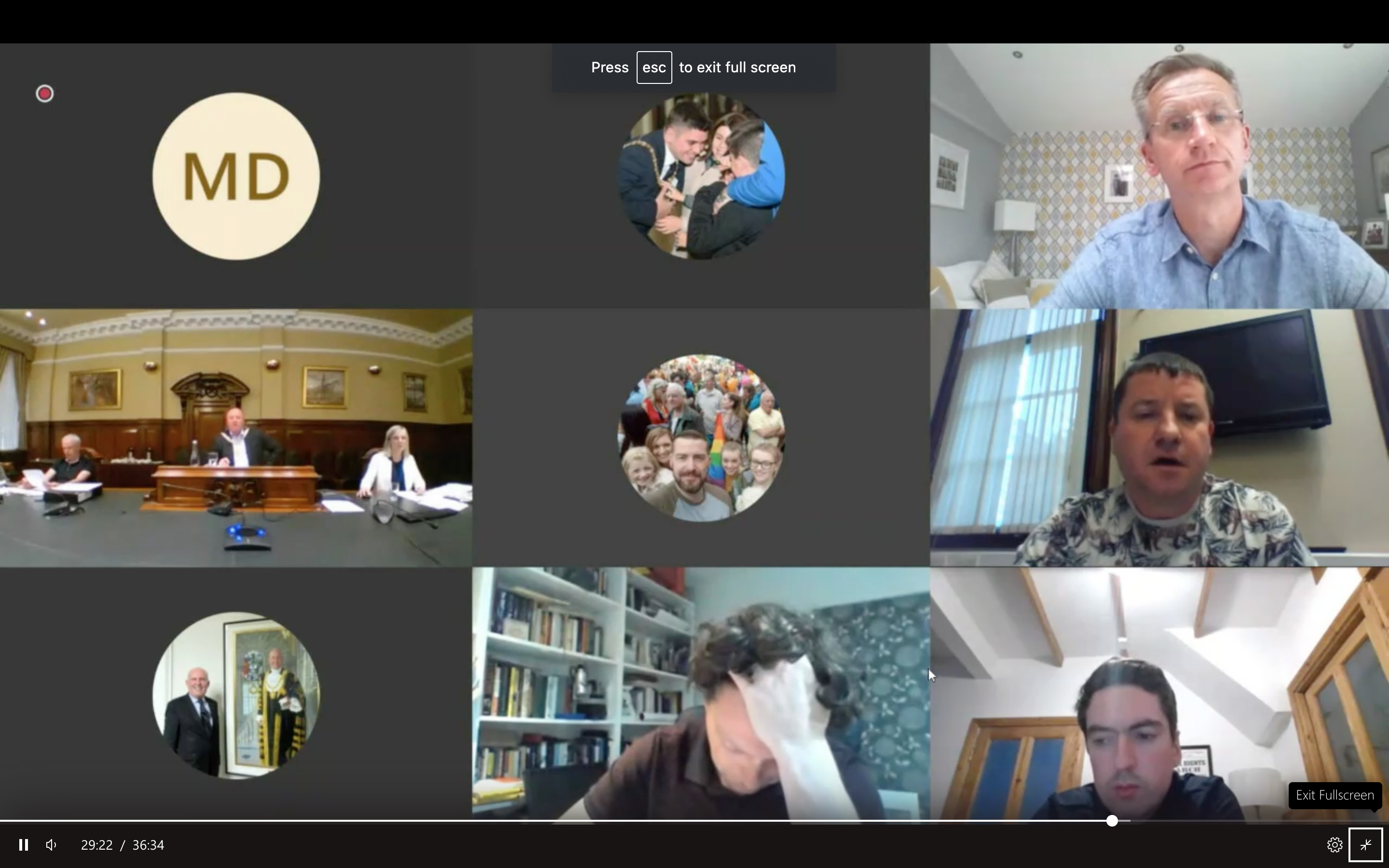 While details of the allegations have not been disclosed, Cllr Beattie stressed that the issue was "very serious" and said it was "only fair" to establish a commission to resolve the matters at hand.
The Black Mountain representative said the current "legal process" for raising complaints was insufficient and puts employees "into jeopardy".
He stated that while it "wouldn't be fair" to disclose the detail of the allegations, but called for a "thorough and robust investigation" following the claims.
DUP Councillor Brian Kingston said that Sinn Féin "requisitioned" the council meeting on the "unspecific and rather vague motion."
The North Belfast representative said bullying and harassment were "very serious issues" but noted that councillors had been given "no details on the severity or the scale of what Sinn Féin is claiming."
Outlining complaints procedures held in Local Government Code of Conduct, Cllr Kingston added: "For the avoidance of doubt council does have procedures in place whereby complaints can be made and processed".
"The DUP does not see grounds for another independent investigation or another independent commission," he said.
Cllr Kingston instead proposed a motion to re-iterate support for council staff and to remind councillors of their responsibilities towards them.
PUP Councillor John Kyle accused Sinn Féin of making "unsubstantiated allegations of bullying and harassment."
"This party has not been advised with any complaints against it and I am not aware of any other party being advised of a complaint," he said.
"This looks to most people as nothing more than mudslinging by a party that thinks nothing of impugning the integrity of other councillors and other parties."
SDLP Group Leader Dónal Lyons said the Sinn Féin motion lacked "clarity" and failed to outline the "remit" of the proposed independent commission.
"Fundamentally, the biggest question is what role or impact this commission would have on legally sensitive procedural issues," he added
Speaking in favour of the Sinn Féin motion, People Before Profit Councillor Matt Collins said it was "difficult" to speak to specific allegations but insisted that the motion was "sufficiently vague".
"While I appreciate that those who are proposing the motion have to be careful about that anyway it does make it problematic. However, even if the allegations aren't true I don't see what's to fear from an investigation, so we're happy to support this," he said.
Cllr Collins put forward an amendment to the motion that would allow for trade union participation in the proposed independent commission.
Cllr Beattie said Sinn Féin was happy to accept People Before Profit's amendment and branded the position taken by the other parties as "disappointing".
Several Belfast City Council staff have contacted Sinn Féin concerning allegations of bullying.

I proposed to establish an independent commission to examine allegations & support workers.

Unfortunately other parties voted against.

No one has anything to fear from a commission.

— Cllr Ciaran Beattie (@CllrCBeattie) August 10, 2020
"There is absolutely nothing to fear in establishing a commission that deals with bullying and harassment of our staff and anyone that says different you would have to wonder why you would vote against something like this," he said.
Councillors rejected the Sinn Féin proposal and instead voted for the motion put forward by Cllr Kingston.
The DUP motion was passed by 31 votes to 18, with the support of the PUP, UUP, Alliance and the Greens. Sinn Féin and People Before Profit voted against while the SDLP abstained.