THE Stormont breakthrough – aka the Windsor Framework – may be a song to the ears of some, but not all immigrants.
Brexit continues to affect thousands of people who were not born here in the North of Ireland. The stalemate that has been created by the Democratic Unionist Party over the reestablishment of a Northern Ireland government was and is unnecessary. Can you imagine what MLAs who were elected in May 2022 would have achieved by now in government?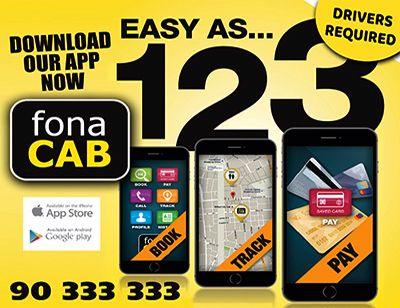 The shutdown severely affected the lives of both native citizens and people from abroad. There was a sense of parody in the thoughts of many foreigners and I know many of us were asking, 'How can you not have a government for almost a whole year after electing your representatives?'
What is the role of democracy when it is so easy to breach it in the way the DUP has managed to do? This question has made everyone in Northern Ireland look like a laughing stock because of how difficult some politicians have been in not wanting to share power with Sinn Féin in the way the late Dr Ian Paisley of the DUP and the late Martin McGuinness did.
Not knowing some of the finer details of the disagreement is a relief, in many ways, because on our continent of Africa, the patience in this scenario would have run out because politicians shouldn't play games with poverty and the poor.
So fair play to whoever has been involved in trying to bring sanity back to the House on the Hill.
Cervical cancer study
CASES of cancer are on the rise and indiscriminately so. Pearl Lamptey, a PhD student at the University of Huddersfield, is researching Black, African and Caribbean people's views and opinions on cervical screening.
The community is being welcomed to take part in this study even if they have never attended, or are not up to date with, cervical screening.
She said: "The main aim of my study is to help the development of effective interventions to reduce the high level of cervical cancer disease and death in this population."
All Black people here in the North are encouraged to take part.
 
Black Victorians
 
Keith Abraham's and John Woolf's new book, 'Black Victorians Hidden in History', is now on the shelves of bookstores. Hopefully this book will inspire new conversations about the other histories of Black people, something that has certainly been tremendously missed in the Victorian discourse.
ellyomondi@gmail.com