The strength of Belfast's socialist tradition was explored yesterday in a Féile event held off the traditional festival track.
Around 100 people packed into the impressive Shankill Library for a talk that examined the story of men of the city, both protestant and catholic, who travelled abroad in the 1930s to fight for the International Brigades in the Spanish Civil War.
Historian John Gray spoke of how the volunteers had to overcome huge establishment opposition in Ireland to fight alongside each other for a cause that promised them none of the glory enjoyed by the previous generation that went to war.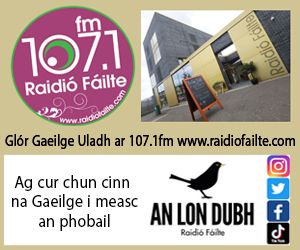 For those that survived, there would be no cheering crowds like those that turned out ten years earlier to greet the men returning from the carnage of the First World War trenches.
As Great War commemoration flags fluttered from lamp posts outside the library, John Gray told of how the men sought battle out of deep personal convictions, rather than a sense of patriotism.
As the first of the educated working class to experience combat, a large number of poems written by the men still exist, and that allowed Belfast Laureate Dr Sinéad Morrissey to read a number of examples of their work that reflected life on the front line.
In a moving account, she read a poem by Christopher Caudwell who wrote about the war the day before he died in the Battle of Jarama.
Former PUP leader Dawn Purvis read chapters from three books that gave first hand accounts of the combatants whose cause was to ultimately fail with the victory of General Franco in 1939.
Veterans' families were present in the room for the talk, and people were encouraged to spread the word about the heroes that history will forever show formed the vanguard of the anti fascist movement.