A BIG crowd turned up at the Movie House at the weekend for the premiere of a short film by North Belfast writer Fra McCartney.
'Fishing Poles' is 16 minutes long and stars Bláthnaid Doran from Lurgan and Belfast's Rylee Neilly-Large as two children enjoying a summer holiday when their plan to sell fish to the local fishmonger goes wrong and they are accused of stealing.
Rylee is starting into a promising acting career, also playing the young version of Hugh Grant in the new 'Dungeons and Dragons: Honor Among Thieves', as well as being in the forthcoming film 'The Sniper's Daughter' by filmmaker Oorlagh George.
Bláthnaid, meanwhile, attends the Shelley Lowry School of Speech and Drama and is also in the local drama group MADS, where she has played many roles including Tinker Bell in 'Peter Pan' and most recently the lead role in 'Matilda'.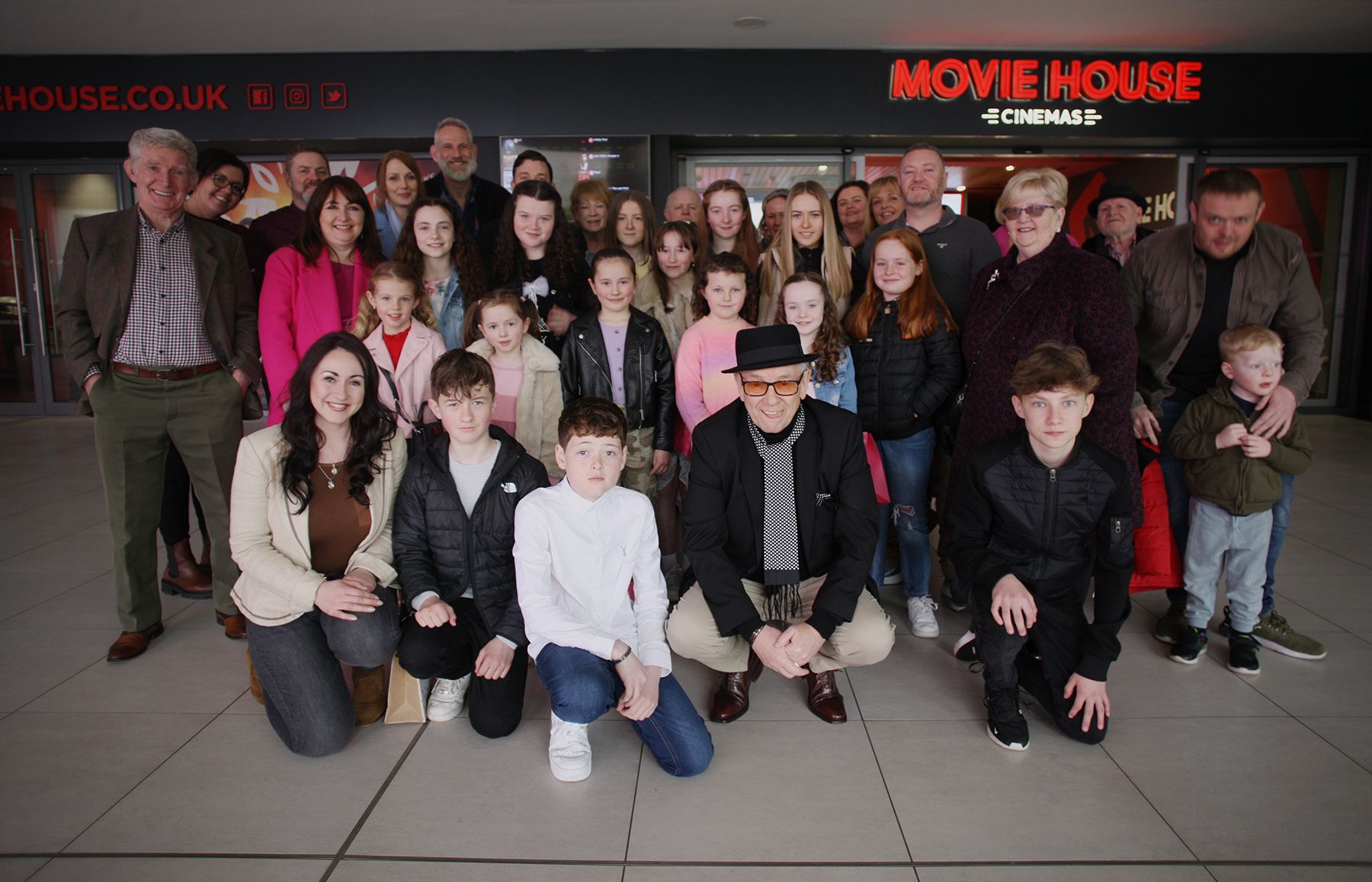 The cast also includes actors Ricky Crawford, Shane McCaffrey, Jennifer Marshall and Cathal J. Ferris. Patrick Hughes was the director of photography. Fishing Poles was produced by Thomas Pollock and Larry Cowan. Financing for the production of the film was provided by Movie House owner Michael McAdam.
Fra McCartney is the author of 'Once Upon a Time in Belfast it was Silver's City' about legendary Belfast hardman, cattle-drover and bare-knuckle boxer Silver McKee, which came out in late 2021. That same year Fra began work on the screenplay of Fishing Poles.
Fishing Poles is a new NI short film by Fra McCartney based in the 1960s and set in Ardglass https://t.co/loRx4hs12I #lambfilms #shortfilm #belfast

— Lamb Films (@LambFilms) March 14, 2023
Speaking to the Andersonstown News, Fra said the film contained elements of his own childhood.
"I spent a lot of holidays as a kid down in Coney Island in Lough Neagh and also by Ardglass," he said. "I wanted to recreate my time there and to relive it in a fictional setting. The two kids, Rylee and Bláthnaid, were fantastic in the film. I was reliving my holidays through the camera lens.
"The kids were the most important part of the film. A lot of people put a lot of effort into the film and also the brilliant people in Ardglass
"There are nearly 200 people here today and it's brilliant to see and it's wonderful to have our own screen which was provided by Movie House to show the premiere."
Far said he's been lucky to have worked with talented and supportive people on the project.
"First of all, I got in touch with Thomas [Pollock] and Larry [Cowan] from Lamb Films and after that we got in touch with Michael McAdam from Movie House.
"Michael is brilliant, he's the only cinema owner that actually funds films. He puts a lot into independent films from here and I'm very grateful to him for all the funding and help he gave to make Fishing Poles.
"I describe making a film as like making a big cake. You need all the mixture but you need the money to buy the mixture and you need people to help you prepare the mixture and then it goes into the big oven which is the camera. I was the cook and the recipe writer but I couldn't have done it without the help of all the other chefs!"