PROMOTING hurling in areas where the game requires urgent attention will be one of the main objectives of incoming GAA President, Jarlath Burns.
The Armagh man will assume the reins next year, but since his election back in February, has been identifying areas of the Association that require attention.
Speaking at St Mary's CBGS on Thursday, the President-elect sat alongside Kevin Gamble from Féile an Phobail who is also South Antrim Chairman, Cliftonville manager Jim Magilton and Head of PE at St Mary's, Conor Hynds for a Q&A session before officially opening the school's new ball wall that will help pupils sharpen their skills.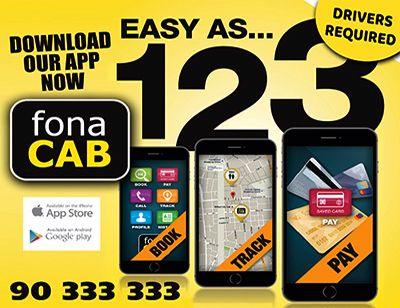 Despite being a native of Silverbridge, a South Armagh club where football is king, Burns - who captained the Orchard County to the 1999 Ulster Senior Football title - has identified the promotion of hurling as a major priority.
Of course, there are areas where the camán code thrives, especially in Antrim, but there are even more where hurling is treated with near hostility.
That needs to change, Burns insists, and with his own children having been keen to play both codes, he insists that must be a priority for the Association going forward.
"Coming from South Armagh, I never got the opportunity to play hurling, but my children all wanted to as they consider themselves half Belfast," he said, referencing his wife, Suzanne, who is a native of the the west of the city.
"It's a bigger commitment to play hurling in South Armagh than it is when you are from West Belfast, Cork or wherever.
"We're very proud of the fact they played for Craobh Rua (from Camlough) and they won the Ulster Junior Club (in 2021).
"I have a great commitment to hurling and going in as President, I suppose it's fitting that someone from a lesser hurling county has that commitment as that's where we are weak as an Association.
"We can talk about all of the challenges that we have, but if you draw a line from Dublin to Castlebar, north of that we can boast about all of the achievements the GAA has made, but in terms of hurling in this area, we haven't been successful. I suppose the biggest barrier to that, and we can talk about the influence of rugby and soccer, is the overzealousness of clubs to promote Gaelic football over hurling."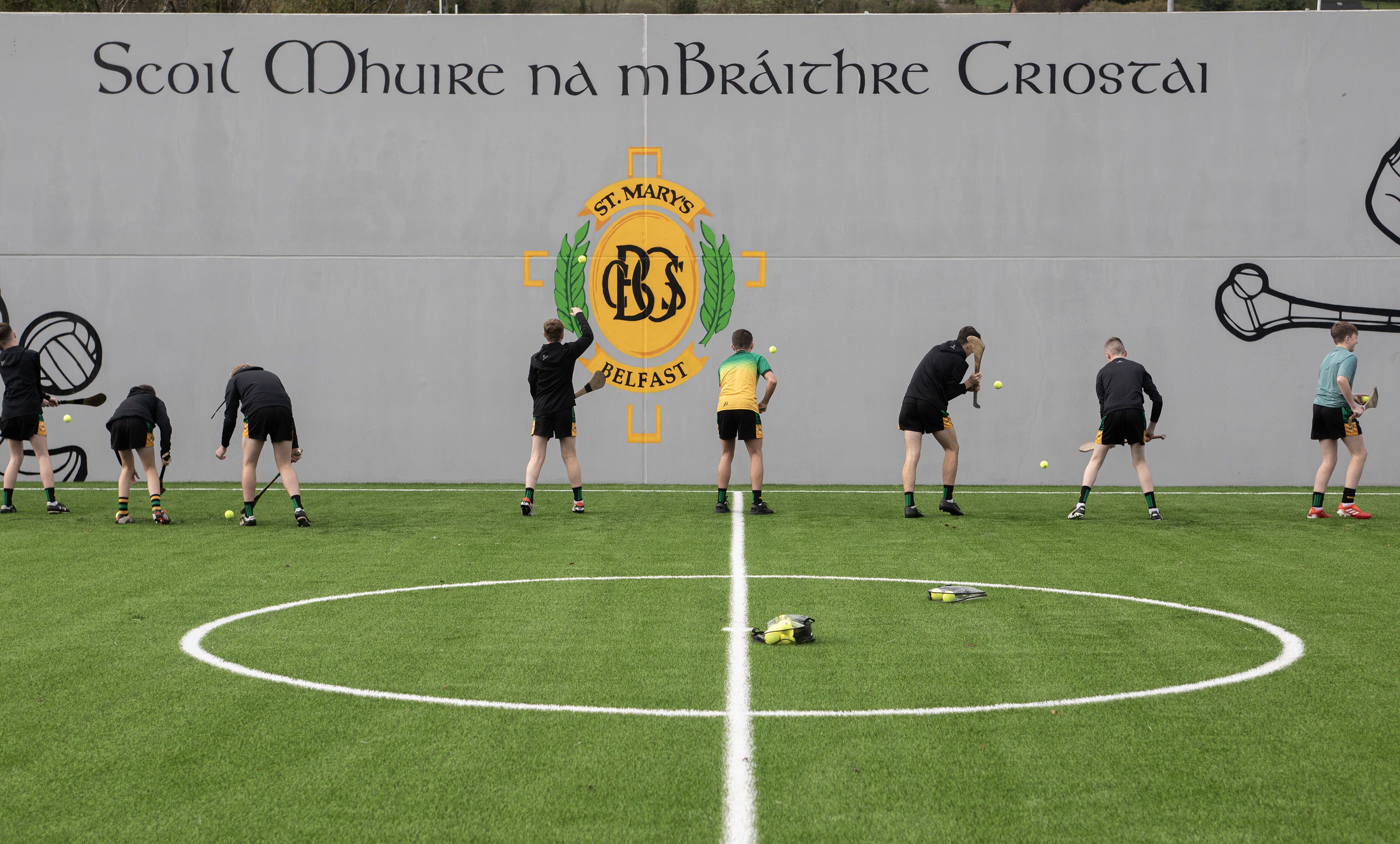 The new ball wall at St Mary's, which has a fine tradition of hurling and remains top of the roll of honour for Mageean Cups, will prove a vital asset for not just the school, but local clubs which may wish to avail of its use.
Funding for the wall was split evenly from the school and Sport NI's 'Your Club Your School' programme and the the Glen Road institution has even greater ambitions with plans for a new sports hall set to be submitted.
The promotion of sport is central to a well-rounded education, so the policy at St Mary's encouraging its pupils to bring their hurley into school each day to poc around at break times fits well and its new wall plus the existing 3G pitch assist further.
Perfecting the skills of hurling takes time and repetition, so the commitment of St Mary's to Ireland's national game is to be commended.
"My daughter (married to Wexford hurler Dee O'Keefe) is teaching down in St Peter's in Wexford," said Burns who is also Principal of St Paul's, Bessbrook.
"What she noticed was that every single boy goes into that school with a hurling stick, so every break and every lunchtime, all they do is hurl, so it's lovely to hear Mrs Kelly (St Mary's Principal) say that is promoted in this school as well.
"We started that in our own school three years ago and it's fantastic to see the amount of lads bringing in their hurling sticks to school.
"Promoting our genuine national sport of hurling throughout our country is not rocket science. It can be done very simply and I think we have made it difficult for ourselves. 
"A very simple project like a ball wall can make so much difference in terms of the basic skills of stickwork, hand-eye coordination and flexibility required to be a good hurler, so I thank you for doing that."
Some St Mary's pupils listened intently to the President-elect and other guests, past pupils of the school, on Thursday as they outlined the importance of sport.
Also present were members of the Antrim hurling and football teams who are past pupils of St Mary's and Burns spoke to all directly to convey just what being a member of the Association means to them as individuals, but also as members of their community.
"What I'd like to say to the young people is that when you get involved in the GAA, you are getting involved in an organisation of values," he stressed.
"When you play, you become part of those values. Our most important commitment is to our communities, so once you've built this ball wall, you are immediately involving the local clubs as they will use it extensively."