Walsh Cup, Group One
Antrim 2-15 Galway 1-31
AN impressive attacking display saw Galway put Antrim to the sword at Darver on Saturday in the final round of group games in the Walsh Cup.
The Tribesmen had 13 different scorers and their tally was spread nicely across the team as they marched into the final in fine form, while Antrim lost out for the third week running.
It wasn't all doom and gloom for the Saffrons who played well in spells and had 10 on target, but like the defeat to Westmeath, a high wides tally was a disappointment.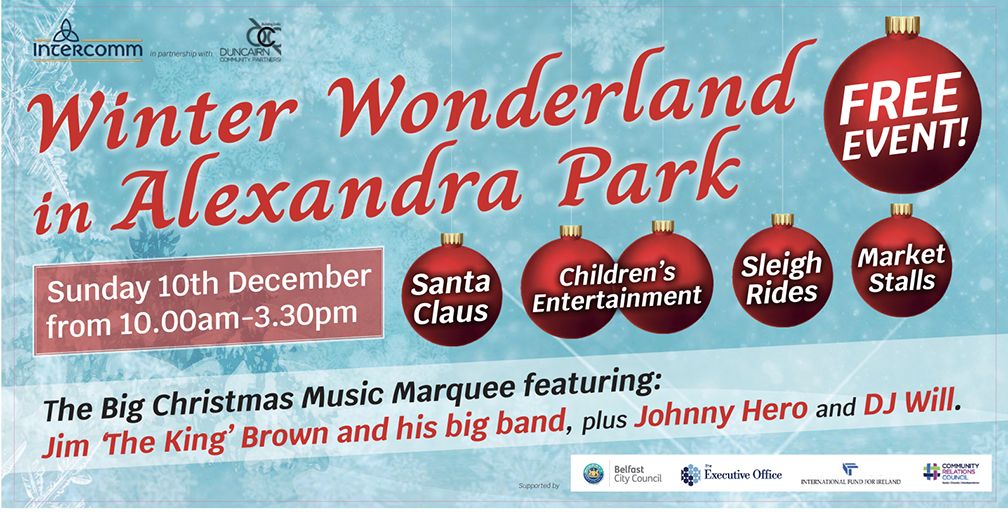 "Early on when we had chances to be in the game, I looked up at the scoreboard and we had been well on top at times, but it was 1-8 to 0-4 and we'd had six or seven wides in that period and 10 in the first half," said Gleeson.
"We aren't defending purposefully as a unit and that's something we'll have to work on as there's been a lot of individual defencing. We have a couple of weeks to address that but you can't question the boys' work ethic as there are a lot of guys learning the inter-county scene and that's a harsh enough thing to learn out there today."
𝗥𝗘𝗦𝗨𝗟𝗧

From the 2023 Walsh Cup Round 3

Galway finish off the Group stages of their campaign with a big win over Antrim

Antrim 2-15
Galway 1-31#ItAllStartsHere | @Galway_GAA @AontroimGAA pic.twitter.com/X4WqdCsCW6

— Leinster GAA (@gaaleinster) January 21, 2023
Jason Flynn opened the scoring for Galway and they doubled the lead before Niall McKenna hit the first of his and Antrim's three early points, but already the wides were staking top as five shots had gone past the posts before he tied the game at 0-3.
Galway upped it a gear and the scores began to flow with a fine spread across the board although Liam Collins was prominent with five in the opening period, while Jarlath Mannion hit three, Kevin Hanney with a brace, whilst Jack Canning, Gavin Lee and Mark Kennedy also chipped in during the opening period.
Antrim were again operating a two-man inside forward line of Eoin O'Neill and Rian McMullan with Neil McManus dropping deep and Michael Bradley eventually sweeping, but they were struggling to get on the front foot with Seamus McAuley's point on 13 minutes the last before Galway hit 1-5 without response, the goal coming on 16 minutes as Flynn burst clear and zipped a pass into Mannion who shimmied and buried past Tiernan Smyth.
Antrim began to settle again with Michael Bradley and Joe Maskey firing over from deep, but they were 11 adrift late in the half before a good finish with two McManus points from frees and after Smyth made a stunning stop to deny Mannion his second goal, the Saffrons had one of their own in stoppage time as McManus took down a long ball from McAuley and fed McMull who was hooked first time, but whipped home to narrow the gap at the break with Galway 1-15 to 1-9 ahead.
Collins picked up where he left off with his sixth point just after the break while Seán O'Hanlon ensured all six starting forwards were on the board with this first of his four second-half points.
Galway hit five on the spin after the break before Antrim grabbed a lifeline as Eoin O'Neill intercepted a stray puc-out and drilled to the bottom left corner of the net.
But the Tribesmen just motored on with the scores flowing, Ronan Glennon pointing to make it the two midfielders also on the board as they pulled well clear.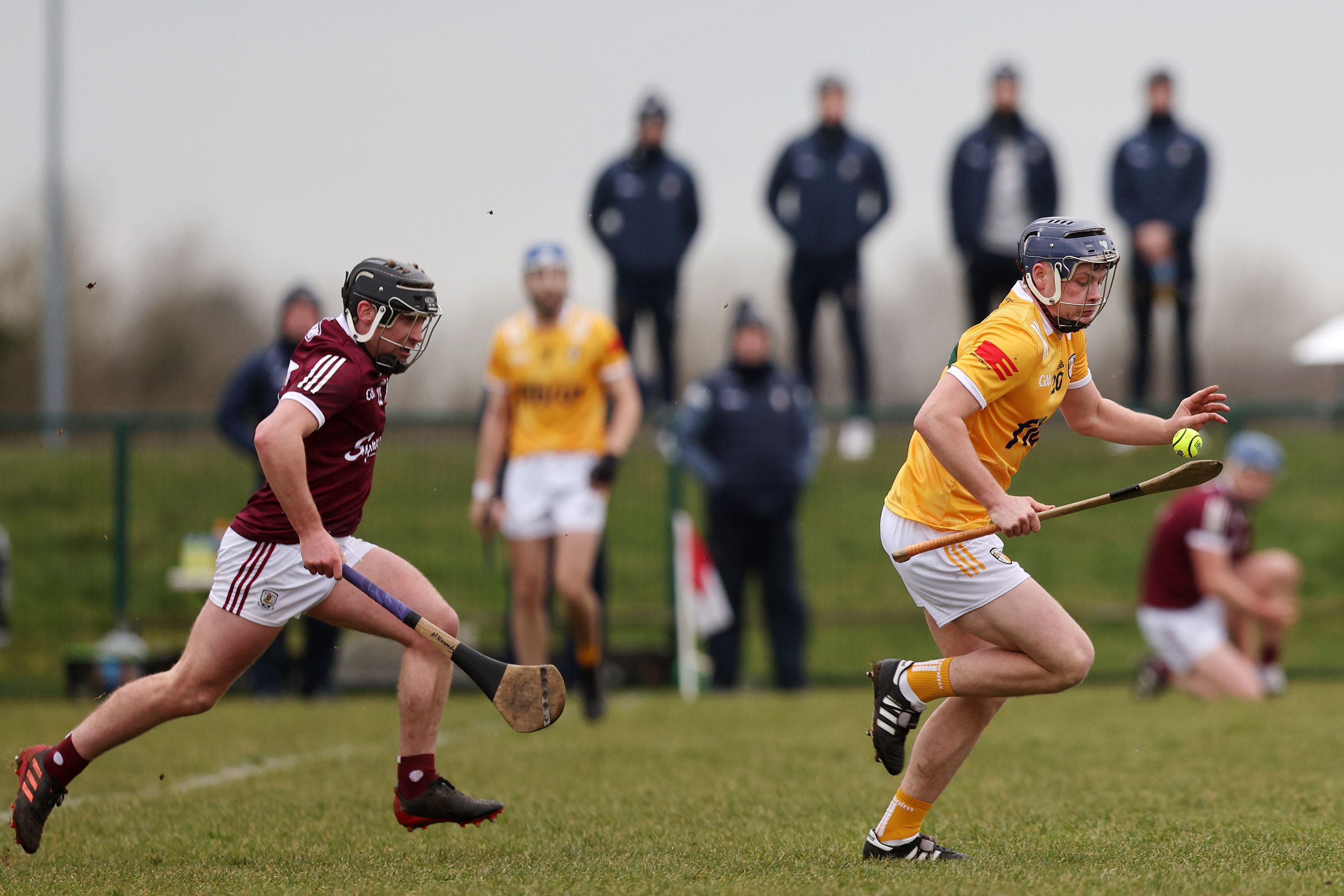 Antrim matched Galway score-for-score in the final quarter with substitutes Paul Boyle, Conor Johnston and Gerard Walsh all registering, but the Galway bench was just as effective with Tom Monaghan, Cianan Fahy and Declan MacLoughlin all getting on the board as they made it three wins from three in Group One ahead of the final, but while Antrim lost all three, there was still plenty to take out of their campaign.
"It was a useful pre-season for us - a few players put their hand up well," Gleeson added.
"We needed the matches for a lot of guys and as you saw there, we are far from match-sharp. The next couple of weeks will tell a lot.
"It's been a trying pre-season as you are getting to know a new bunch of guys. There is a main cohort of your squad and then the three or four you don't have (through injury). 
"We are finding our feet as a new group but they have put in a good shift. It wasn't reflected there on the field today, but they have trained really hard.
"The next two weeks we'll sharpen it up. There probably won't be a lot expected of us in the early part of the National League, but I think the boys will give a good account of themselves going forward."
ANTRIM: T Smyth; D McMullan, P Burke, N O'Connor; C McKernan, E Campbell, S Walsh; D McKernan, J Maskey (0-1); M Bradley (0-1), S McAuley (0-1), N McKenna (0-4); E O'Neill (1-0), N McManus (0-4, 3f), R McMullan (1-0)
Subs: G Walsh (0-1) for C McKernan (46), E McAlonan (0-1) for D McKernan (46), C Johnston (0-1) for R McMullan (46), S Rooney for S Walsh (46), P Boyle (0-1) for J Maskey (46), E Og McGarry for N McKenna (56), A Bradley for S McAuley (60), E Trainor for D McMullan (65), C McGarry for E O'Neill (65)
GALWAY: M Fahy; O Salmon, J Fitzpatrick, D Morrissey; S Ryan, Joseph Cooney (0-1), J Canning (0-1); R Glennon (0-1), G Lee (0-2); S O'Hanlon (0-4), J Flynn (0-6, 3f, 2 65s), K Hanney (0-2); M Kennedy (0-1), J Mannion (1-3), L Collins (0-6)
Subs: J Grealish for J Canning (HT), D MacLoughlin (0-2) for J Mannion (46), K Cooney for L Collins (49), C Fahy (0-1) for K Hanney (53), E Murphy for M Fahy (55), John Cooney for M Kennedy (59), T Monaghan (0-1) for Joseph Cooney (60), S Linnane for D Morrissey (65)
REFEREE: Eamonn Furlong (Wexford)