GORT na Móna U15 boys have completed a remarkable double of winning both Division Two All County Hurling Féile and also Division One All County Football Féile. 
The team will now represent their club and county at both the John West Regional Féile na Gael in Clonduff Co Down on Saturday 24 June and the John West National Féile Peile na nÓg in Bekan, Mayo, the following week on Saturday 1st July.
Throughout the year, the young Gort na Móna side have looked impressive in both codes and have enjoyed playing against great competition in both leagues.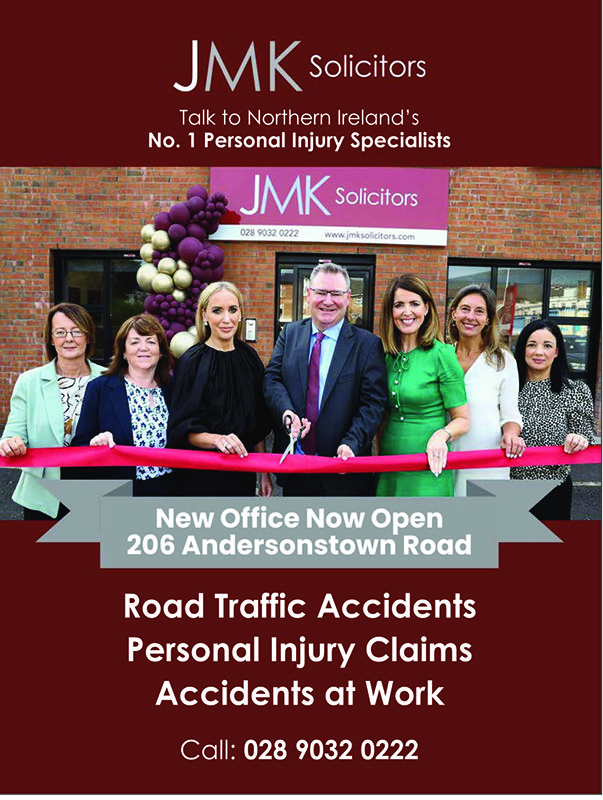 Manager Michael Keenan said: "To date, our players have been playing a great brand of football and hurling, which is a testament to the hard work that the young lads have put in.
"It wouldn't have been the case were it not for the great support of their parents and the club and I'd personally like to pay tribute to their commitment and efforts to date."
During the hurling Féile in Dunsilly they defeated a spirited St John's side after winning their group against Rossa, Shane O'Neills, Lámh Dhearg and Clooney Gaels respectively. 
The team faced tough opposition in the football but that didn't stop the youngsters from the Upper Springfield as they beat St Paul's and St Galls before putting in a great performance in the final against St Enda's in Hightown to clinch the result. 
Michael Keenan continued: "All of our games were tough and we would have been considered underdogs for the competition but the lads stood up to the challenges and played brilliantly. We'd like to thank the county board and Gaelfast for facilitating the competitions as well as our opponents who brought out the best in our players. 
"We look forward to represent the county against the best teams in Ireland and I know that we'll do the county proud."
The last time Gort na Móna boys represented Antrim at a National Féile was 17 years ago when they travelled to Bruffin Co Limerick for Féile Peile na nÓg. Four years on from the girls remarkable Féile exploits in 2019.
This current side have also matched the achievements of the 2001 side that managed to win both Féile's in the same year and represented the county in both Cork and Tipperary for the respective competitions.
During the pandemic these types of tournaments did not take place and there was a fear that this age group would miss out on the opportunity to take part but luckily, as we have moved back to normality these side were given that chance and are now looking forward to challenging themselves against the best hurling and football teams from across the country.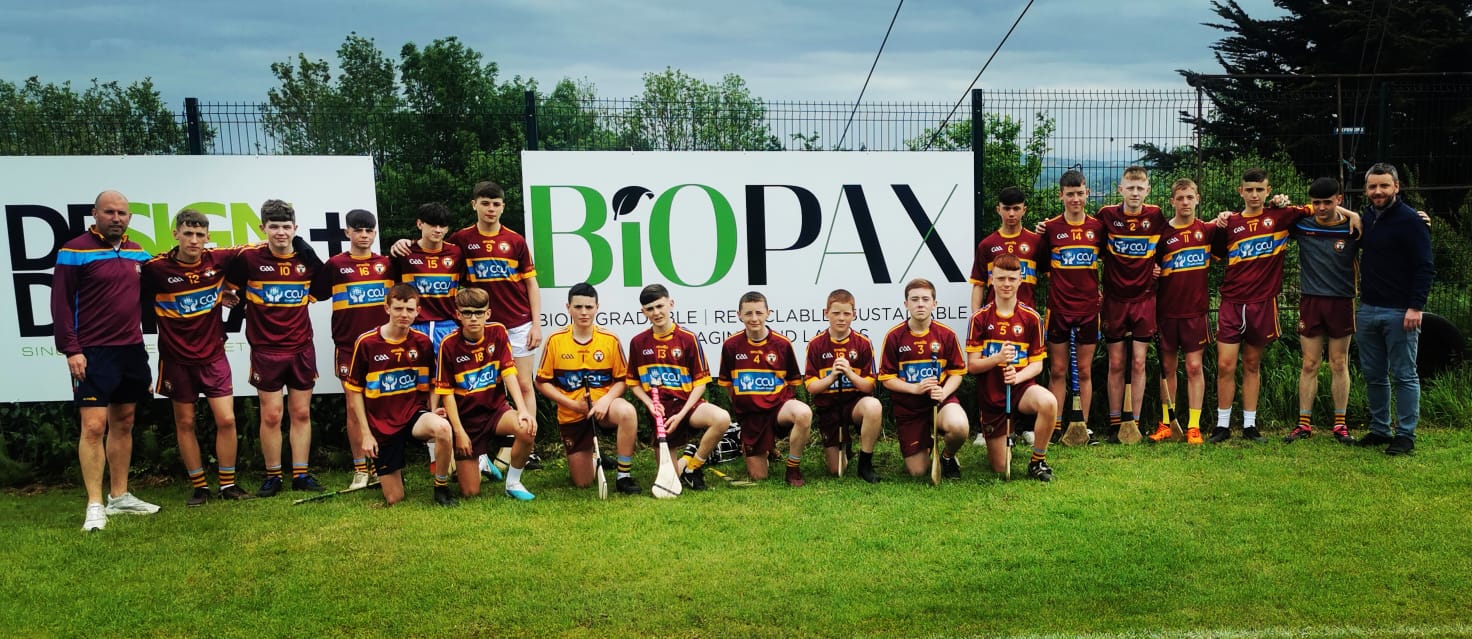 With this success however comes the reality that to facilitate a group of 25 kids plus coaches/mentors to compete at these competitions there is also a lot of overheads including the cost of travel, accommodation, equipment and food, particularly for the long trip to Mayo, so fundraising to try to help cover some of the costs is a necessity. 
The squad, parents, club members and friends at the club have been unrelenting in their efforts and have been organising events, initiatives and collections since the final whistle of the hurling final back on April 15. 
Manager Michael Keenan said: "We have also been helped out greatly by some local businesses including Kennedy Centre who allowed us to do some fundraising in the centre as well as Biopax and other generous donors who have sponsored the team.
"Biopax has also come on board as a long term club sponsor. There are literally too many individuals to thank personally so on behalf of the team and coaches we would like to thank all who have kindly donated in any way shape or form including our amazing parents as we know how difficult times are at present. We look forward to the challenges ahead for our young lads and we hope to do the county proud in the future."
Biopax engaged with Gort Ná Mona via club representative Patrick Moore who added: "It made sense to approach Sales and Marketing Director Liam O'Connor, to support the club on a long term basis. 
"Biopax has plans to invest in our community, in our local area at such a critical time, and have the intentions to ensure the location will thrive again. As a central Hub of the local community, Gort Na Móna will add support on their growth journey through staffing, social media profiling and the creation of a real partnership - Liam O'Connor has been a pleasure to deal with and I'm excited to see Biopax flourish."
Liam O'Connor visited  the Gort Ná Mona facilities last week and said: "It is great to be able contribute to the under 15 squad at such fantastic timing. A Regional Hurling final and an All Ireland Football final, it's such an adventure for a community club. 
"We want to embed ourselves in our local community, bring economic value to the area and the club is in a great location for our business. We wish the U15s the very best of luck in both finals and are delighted to be attached to the club."