THE music scene in Belfast is humming with electricity and energy this Autumn, with a full programme of events announced for this November's Sound of Belfast festival.
Curated annually by the Oh Yeah Music Centre, the festival takes place in a series of venues across the city and takes in the breadth and depth of the genres and people who make our scene so vibrant and strong. For those a little intimidated by the scale and amount of events, fear not. We've broken down the most unmissable events and artists to check out in this week's column – hurry, though, as tickets won't last forever!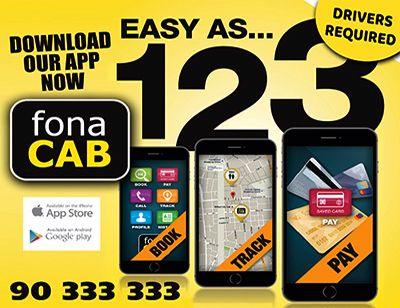 We are proud to unveil #SoundofBelfast 2023, a diverse musical celebration spanning from 9th-19th November. The programme includes 60+ city-wide events, encompassing the diverse sounds of the city.

Check out the Sound of Belfast website now: https://t.co/adWHKMvrjc pic.twitter.com/70lNiB6IYV

— Sound Of Belfast (@SoundOfBelfast) September 14, 2023
MODERN MUSIC 101 – UNDERSTANDING MUSIC IN THE 2020s
Hosted by yours truly, we'll be taking a two-and-a-half-hour journey through the modern music world and going through the checklists needed to release your music successfully. This programme is geared towards early-level creators, writers and bands and will help establish a solid bedrock for their music careers going forward.
YEO'S 3RD BIRTHDAY BASH
YEO magazine is three years old! Come celebrate with a line-up of performers, DJs and more at the Oh Yeah Centre as we look back on three years of culture and curation with Belfast's hottest arts magazine. Featuring performances from jazz artist Celia Tiab and performer Crystal Dawn plus a DJ set from one half of Belfast-based party collective Plain Sailing, this is a party to put on the calendar.
SOFAR SOUNDS WEST/EAST/SOUTH
SoFar, for the uninitiated, is a special type of performance. The venue for SoFar shows are known on the night of the performance only, and the performers are kept secret until they come on stage. As such, it's a mixed bag of genres and arts every time – and they're taking the shows on the road. Moving SoFar out of the city centre, punters from the West, East and South of the city will be able to engage from the comfort of their own neighbourhoods.
FERNA & FRIENDS
The winner of last year's Single of The Year at the NI Music Prize, Ferna's gone from strength to strength since then. Her debut album, an infusion of indie, pop and folk, was a revelation. Now she'll have her first Belfast headline since that album launch, and she'll be joined by friends Sinead McKenna (fiddle), Ciara Maguire (fiddle), Stephen Loughran (flute and whistle) and Ciara Taafe (harp) on stage at the Duncairn Arts Centre.
PIXIE CUT RHYTHM ORCHESTRA + CLARA TRACEY
Curated by Table It Promotions and hosted in the Sunflower Public House (a venue that will absolutely sell out ahead of time), this night of music is a true showcase of some of the best alternative talents we have to offer. Clara Tracey's theatrical jazz-folk is magnetic in its charisma and idiosyncracies whereas PCRO's underground art-rock is confrontational and addictive.
SCRATCH MY PROGRESS VOL. 11 SHOWCASE
The Scratch My Progress programme comes to its thrilling conclusion this November, after another year of developing and enhancing young artists' careers and profiles. And as always, we celebrate the end with a massive gig. Featuring rising talent like Alt-country singer Niall McDowell, alt-pop songwriter Fya Fox, indie-folk songwriter Rachel Craig and producer Balcony Sunrise, this event is written in pen on my calendar.
THE NI MUSIC PRIZE
The crescendo to each year's Sound of Belfast, the NI Music Prize is our annual celebration of the best music, live and recorded, that we have heard and seen over the past year. With further live details to come, we can expect plenty of nominations and performers on the night for a real demonstration of the strength of our scene. Already announced are Bangor hopefuls The Florentinas and the iconic Paul Brady.