IN this week's Northern Winds, we see plenty of opportunities for young developing artists, platforms for the weird and wonderful and some brilliant new releases from our creative community all over the island.
But we start off up here, with the carefully curated new volume of the 'Litany Of Failures' series. A vinyl and digital release, programmed by the band Junk Drawer and the editorial team in local music magazine The Thin Air, the fourth volume of this music series has featured acts like CHERYM, Silverbacks, Problem Patterns, Robocobra Quartet and more. The brains behind the operation say that the project was "conceived as a way that DIY and independent artists could come together, collaborate and support each other in trying to take their own snapshot of the Irish music community, to be preserved for posterity – a 'rising tide lifts all boats' mentality – while creating a quality product that could be deemed 'export ready' in modern music Biz parlance."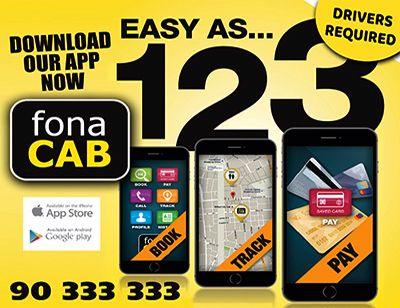 Volume four will be released on September 8, and we at Northern Winds were lucky enough to get a sneak preview ahead of the drop. With four sides worth of vinyl to go  through, there's something for every music fan to enjoy. My personal favourites, however, were definitely Junior Brothers' 'Nothing Song', Elaine Howley's 'I Imagine You'd Say That' and This Ship Argo's 'This Is Where You're Meant To Be'.
The first is a concise, tight ramble through the lighter side of Irish traditional and alternative folk; Howley's is a spectral post-rock slice of the cinematic; and the latter exists in a dense, spiralling, apocalyptic soundscape of buzzing electronica and electro-acoustic paranoia.
For the performers and creators among us, another opportunity for development and platform building in as many months has sprung up. Now sitting at a decade old (a venerable dinosaur in music industry terms), Kickstart, the talent development programme run by local music lovers Chrodblossom, returns for its 2023 edition. Providing the tools and resources needed to start the careers of musicians like Heart Shaped and Susi Pagel, Kickstart is an annual competition that affords a winner and runner-up some sublime prizes, such as free recording time, PR campaigns, career advice, photo shoots, festival slots and more.
For a second year, Chrodblossom teams up with ForestSide, which had this to say: "We have always been advocators of young emerging talent, particularly singer songwriters and therefore we are delighted to support any project that shines the light on Northern Ireland artists. Chordblossom's coverage of the NI music scene is exceptional and we are only too happy to support them with Kickstart 2023."
Full criteria are available online at the blog's homepage, but as a rough guide it's directed at younger bands who have not released an album and are at the beginning of their careers as performers and writers. Applications are open now and close in September, so get going now!
And as always, we shine a spotlight on some of the best new releases from our independent artist community to end the column, highlighting some new playlist adds and potential favourite artists for our loyal readers. This week we have the latest from the  indie pop group 'brand new friend'.
Veterans of our local scene who have opened for Snow Patrol, Lewis Capaldi and had their tracks streamed thousands of times, BNF released the new track 'Stars Bleed' this week. Powered by an infectious melody between brother and sister combo Taylor and Lauren, and fuelled by an indie-pop sensibility that retains its punk roots and edge, it's a resounding return to form for the act who channel their childhood influences and stadium fillers into a raw, crisp single that gets us geared up and excited for their forthcoming second album.