WELCOME to this week's Northern Winds column, where we are looking at some of the freshest music news out of the country.
Last week saw the first few dribbles of album season as we said goodbye to the summer festivals. This week the floodgates have well and truly been flung open, with news of releases, live events and more flooding the airwaves.
First off, we look at the latest LPs heading our way: Three new records, three entirely different genres of some of Ireland's best talent. The heavy hitters from Fontaines D.C. are leading the charge, announcing an appendix to their latest work, the indomitable 'Skinty Fia'. It was a revelation of post-punk, shoegaze, Irish folk and alternative genres upon release, and we received the newest chapter this week.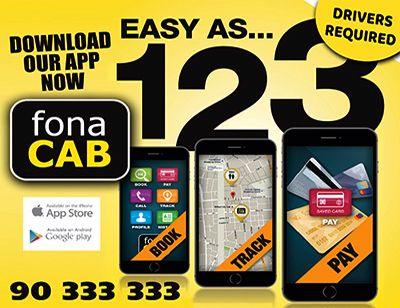 Titled simply 'Skinty Fia Go Deo' ('Skinty Fia Forever'), this new edition features demos, covers and changes to existing songs that were captured around the same time as the album release, including a remix from UK electronic act Orbital. Of the new release, frontman Grian Chatten said: "The name memorialises a moment in time for us."
Meanwhile, Galway act NewDad announced their debut LP. Following a string of critically acclaimed singles and EPs, the Irish quartet took to social media this week to announce the release of 'Madra'.
It lies somewhere between shoegaze, bedroom pop and indie and NewDad also slipped out a new song, 'Angel', this week alongside the announcement of a string of UK and Irish dates for early next year. The band said of their latest release: "Madra, meaning dog in Irish, explores various difficult parts of the human condition and the idea of the title is that these feelings that come up are sometimes ones you can't escape, feelings that follow you around like a dog.
We had an amazing team around us who helped bring these songs to life and we're so excited for this album to be out in the world. We hope that people connect with the songs and that Madra can be a comfort to everyone who listens."
'Angel' is out now and might be my favourite track yet from the band, a stomping, menacing groovefest that swirls into a dark, sticky maelstrom by its conclusion. Not to be missed.
we're playing some of our biggest headline shows everrrr and we can't wait for you to see what we've got in store for you 😈😈 if you preorder MADRA from our store before 3pm on Tuesday you'll get presale access to all of the UK + Ireland shows <3 https://t.co/1x4C01DNG2 pic.twitter.com/AbCIju4hL3

— NewDad (@NewDad) September 15, 2023
And finally, we have news out of the John Francis Flynn camp this week of new music on the horizon. Long-time readers will know of the affinity we have at Northern Winds for Flynn, whose cultural activism and output is as high as any artists in the country.
His debut was a revelation, and his latest is sure to follow it up. The new single, 'Mole In The Ground', is a driving, deep folk tune with an alternative rhythm and malicious acoustics, a cover of the American anti-establishment folk song recorded by Bascom Lamar Lunsford in 1928, and is the first from his new album 'Look Over The Wall, See The Sky', which is to be released on River Lea Records (a subsidiary of legendary label Rough Trade). 
It's a slice of what to expect on his latest, a psychedelic, miasmatic look at Irish history, present and future, through a hazy lens that targets the establishment, rent rates, hotel developers and the apathetic political attitude of the powers that be.
And for the spotlight this week, we look at some of the best independent tracks released by Irish artists. My favourite this week is 'Kissin' in the Valley-O' from the Belfast-based Chubby Cat. An alternative pop tune with lo-fi and hyper-pop production, utterly gorgeous – and I mean stop-you-in-your-tracks –  vocals and delivery from the singer and a tongue planted firmly in cheek (or rather a single finger held aloft).
It's a stunning return from an artist who has made the North their home.