WITH the final vestiges of festival season, many of our artists are going full album-and-tour mode, with announcements left, right and centre and plenty of opportunities for you to settle in with some of the best culture the country has to offer.
We start with some news at home in Belfast. In previous weeks, we have covered the Kickstart campaign run by NI music's dedicated blog and community, Chordblossom. A way for independent artists to get that kickstart needed for their career early on in their journey, the initiative has supported many Irish artists over the years in getting their first singles and shows out to the public.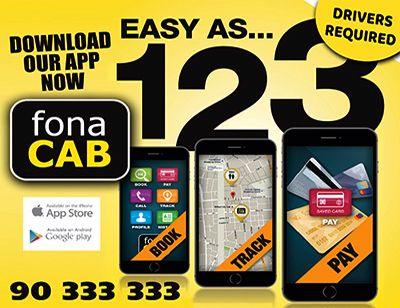 After much deliberation by both an internal and external panel, Chordblossom this week announced its two winners, who are in line for (amongst other prizes) expert industry advice, free recording studio time, photoshoots, music video production and festival slots at leading festivals Stendhal and Untied Tribes.
The runner-up this year is the singer AOIBHA. Settled nicely in the world of indie-pop and performing out of Belfast, she impressed judges with singles like 'When You Hold Her' and 'I Know You Well', which will surely delight fans of Phoebe Bridgers and Norah Jones.
The man to walk away with the main prize is none other than Moon Landing himself. We covered him briefly in last week's column, which detailed his involvement in the Joe Cassidy Award at this year's NI Music Prize. Entering with the stunning folk-pop track "Violet", which blends the worlds of analogue, digital, string arrangements and indie rock synths. He'll walk away with a boatload of industry advice and support for his soundscape-inspired sound.
This week saw the release of new material from CMAT as well. Quickly proving herself worthy of the self-appointed 'country superstar' moniker, the Irish singer's second album delivers on many of the promises and potentials established in the first. Tackling issues such as revenge, relationships, regret and... time travel(?), the new album, 'Crazymad For Me' dismisses the difficult-second-album tropes and further establishes CMAT as one of the unmissable talents we have to offer.
He's not the only artist from the south making waves this week, as we can also look to John Francis Flynn. As he inches ever closer to the release of his second album, 'Look Over The Wall See The Sky', the Dublin folk singer has continued to release new material. This time, it's a new rendition of the Irish traditional song 'Willy Crotty'. The blurb tells us: "This eerie rendition... was recorded in a bedroom in Leitrim using the unlikely combination of a clarinet, a handheld radio, a Casio SK1, a harmonica and an effects pedal. Where we might hear horror or feel terror, John explains that these sonic provocations are his guttural language and are always aiding the emotional leverage of the song, in a way that traditional instruments can't. As for the song's protagonists, these are the sounds of their lives are being torn apart."
As always, we end this week's column with a spotlight on some of the best independent releases out of Ireland this week. Vernon Jane make a welcome return to the airwaves, combining as ever their effervescent blend of alt-rock and jazz on the new track 'Chestpains and Sidepieces', the standout from the album. The vocals are arresting, the melodies are confrontational and the energy is infectious.
We also have the latest from Last Apollo, whose crescendoing singer-songwriter traditions clash with indie production and emotional lyricism on the new track 'Just Tonight'. If ever a track kept you guessing, this is the one, with wall-of-sound guitars, piercing vocals and arresting songwriting.