ANOTHER bumper week of new music releases and live music news from Irish artists and festivals in this week's Northern Winds, where we look at some of the best and brightest we have to offer, North and South.
There's festival news both large and small. Firstly, we received a mega lineup update from EMERGE, the signature live electronic gathering from SHINE Promotions. Taking over Boucher Road playing fields this summer (August 26 to 27, to be precise), it's one of the largest specialist events on the island, with huge headliners, like local legends Bicep playing their homecoming show.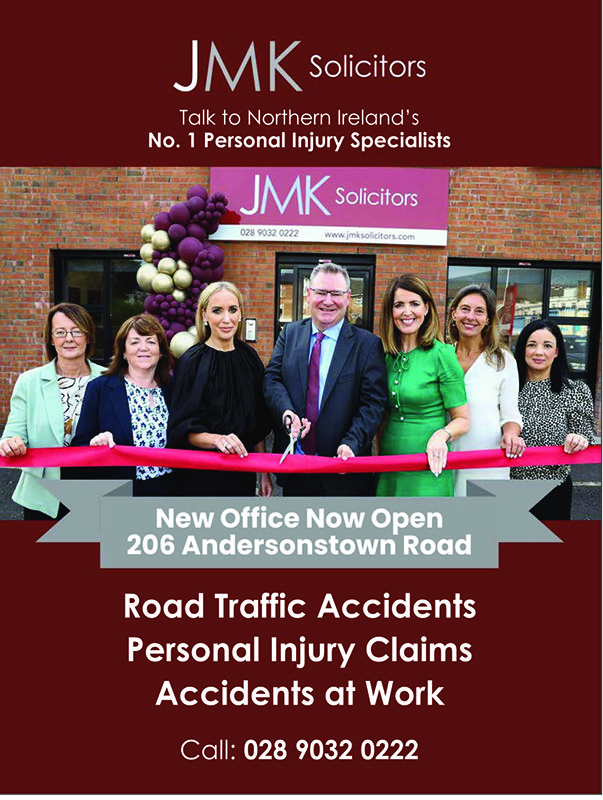 Now the lineup has been bolstered again, with news of Belfast favourites Carl Cox, Ewan McVicar and Skin On Skin (whose now legendary viral performance at last year's AVA propelled him to stardom) will be joining the fray. Festival founder Alan Simms called this year's event "The culmination of almost 30 years work at club level and building on our other outdoor events in the city."
Alan added: "Emerge Music Festival's opening year (last year) was everything I had hoped for and I look forward to building on that success for our second year with more acts, even bigger production and a genuinely first-class customer experience."
• 𝗗𝗔𝗬 𝗦𝗣𝗟𝗜𝗧𝗦 + 𝗧𝗜𝗖𝗞𝗘𝗧𝗦 •

Day splits are here + day tickets on-sale this week🙌🏻

𝗗𝗮𝘆 𝗧𝗶𝗰𝗸𝗲𝘁 𝗣𝗿𝗲-𝗦𝗮𝗹𝗲: Thu 5pm!
𝗗𝗮𝘆 𝗧𝗶𝗰𝗸𝗲𝘁 𝗚𝗲𝗻-𝗦𝗮𝗹𝗲: Fri 12pm!

𝗦𝗜𝗚𝗡 𝗨𝗣: https://t.co/T2Ww3evWNy

🔃 RT & TAG for a chance to WIN tickets🔃 pic.twitter.com/ZSgCKXE4Op

— EMERGE BELFAST (@EmergeBelfast_) February 27, 2023
But, we can't leave all the fun to the ravers now, can we? For those with a more guitar-inclined approach to their music enjoyment, Belfast and Dublin will play host to a new festival launched this year in the Oh Yeah Music Centre. A two-day celebration that platforms the growing prominence of all things shoegaze, pedal boards and wall-of-sounding, Gazefest has been programmed and promoted by Old Crows Promotions, an independent promoter based in the city centre. 
Gazefest takes place in the Workman's Club, Dublin, on August 25 and in Belfast on the 26th of the same month and patrons of 14 years plus will be welcomed. With both cities sorely failing our younger citizens when it comes to the arts, this is a breath of fresh air that allows any and everyone to come down and enjoy sets from some of our best performers. Running from 2pm to 11pm on both days, the festival will see sets from up-and-coming noise makers Wohn, indie dreams Big Daisy and SXSW-bound alt-rockers Wynona Bleach.
Taking a line from a Melody Maker phrase – "The scene that celebrates itself" (because of 90s bands' propensity for playing and partying together as opposed to the Britpop rivalries of earlier years – 'The Fest That Celebrates Itself' will seek to bring together like-minded individuals, both bands and crowd, to celebrate some of the most exciting talents across the island.
Old Crows Promotions Presents: GAZEFEST ✨
Join us on Aug 26th for an unforgettable day-to-night celebration of Irish shoegaze! Expect to hear swirling guitars, ethereal vocals, and dreamy soundscapes. Tickets available here: https://t.co/LYNGVTrnEv? pic.twitter.com/jHrDTzcJB0

— Oh Yeah Music Centre (@OhYeahCentre) February 16, 2023
And for those who aren't the Paddy's Day parade type (e.g. myself), news broke this week of some alternative enjoyment ahead of this year's national holiday. St Patrick's Day Eve is becoming quite the cultural gathering, with Tourism Ireland, Belfast City Council, the Duncairn Arts Centre and Other Voices teaming up last year to bring to Custom House Square the likes of Joshua Burnside and Tolü Makay.
This year we can look forward to an equally stylised event of family-friendly fun and culture. Dublin folk-pop artist Lisa Hannigan will headline this year's event, flanked by alt-folk bard David Keenan and Irish-trad supergroup Jiggy. Tickets are available now and are free to apply for. Not to be missed.
We can't wait. Free tickets will be available 10am Monday from @VisitBelfast #belfaststpats https://t.co/pMMeqQLgsd

— Duncairn Arts (@theduncairn) March 2, 2023
Ans always, we end this week's column with a spotlight on some of the best independent releases from Ireland over the past week – and there have been some brilliant ones. For me, the best this week is the London-based, Tallaght-raised Spider. A technicolour artist who keeps you guessing on her next sound thanks to a brave and experimental approach to her songwriting, she has just launched her new single, 'America's Next Top Model'. Ditching the underground/experimental production and dance of earlier releases, this is a gritty, moshy guitar record. FIlled with teeth-bared, strutting charisma, punk energy and alternative rhythms, this is my favourite release to date from the bedroom producer/songwriter. Jump on it now.