THIS week we look at the most important show of the year, live news and some brilliant new music from our independents.
It has been impossible to escape the news and images coming out of Palestine over the past few weeks. So much so, that a number of our loudest and most experienced voices in the arts have banded together in a show of solidarity and support.
A 'Gig For Gaza' was announced for Dublin's Vicar Street. Populated almost entirely by artists in the folk, traditional and sing-songwriter world, it was to take place on November 28, the first of a number of gigs and events around Ireland under the auspices of the 'Irish Artists for Palestine' group, with the aim of raising funds for humanitarian aid and awareness of the situation in Gaza. Headlined by artists like Lankum, Damien Dempsey, The Mary Wallopers and Lisa O'Neill, the event sold out in seconds, a tremendous show of support and a statement from the Irish people.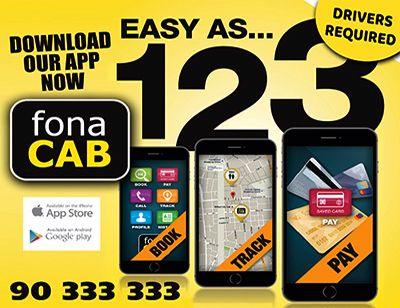 We're buzzing to announce due to huge demand we have moved A Gig for Gaza' from Vicar St to the 3 Arena on Nov 28th.

All proceeds to 'Medical Aid for Palestinians'.

Tickets on-sale Tuesday at 10am from Ticketmaster. All original ones valid.

SAOIRSE DON PHALAISTÍN ❤️❤️ pic.twitter.com/B8veZvCYBr

— The Mary Wallopers 🐖 (@marywallopers) November 3, 2023
Not long after, it was announced that the event had been moved to a bigger venue, the 3Arena in Dublin, with new tickets on sale this week. We would expect this to sell out also. Speaking on the event and the current situation, contemporary trad act Lankum said: "Like most people of sound mind and reason around the globe, we are heartbroken and shocked to see the indiscriminate murder of children and civilians happening for the past few weeks. This, on top of decades of oppression, persecution and dehumanisation, is something we can only struggle to comprehend. That is why we are very proud to raise our voices in solidarity with the people of Palestine. It's the very very least we can do."
A similar event was announced for December 1 in Belfast, featuring the likes of Beoga, John Spillane, Lonesome George and more, with tickets on sale now.
🍉 BÉAL FEIRSTE - ST. COMGALL'S 🍉

Announcing our first Belfast event! Kick December off with an amazing night of music and Palestinian solidarity.

📍St. Comgall's
1.12.23 | 7pm | £20 + admin fee
🔗 Tickets Live on MONDAY 6.11.23#IAFP #IrishArtistsForPalestine #غزة #فلسطين pic.twitter.com/FAsYliSXBB

— Irish Artists For Palestine (@_IAFP) November 4, 2023
In lighter news, Other Voices return from a successful trip to Cardigan in West Wales to their spiritual home in Dingle, County Kerry. As December inches closer, the promised land of the Other Voices' main festival and hub reared its head with the announcement of its music trail, populated by some of Ireland's best established and rising artists from all genres. The North sees strong representation in the re-booking of artists like folk songwriter Joshua Burnside and post-punk trio Chalk, but they're not alone. A specialist in retro fantasia and the subtle art of songwriting, Conchúr White will also make an appearance alongside pop singer Winnie Ama and alternative artist Chubby Cat.
And as always, we shine a spotlight on some of the best new tracks from our independent artists to close the week.
It's been hard to miss alternative punk act Jock this year, as their colourful take on the rage-filled genre is so filled with energy and euphoria. The new single 'Moving' is no different, a jagged, garage-rock, spoken word attack on the housing crisis in Belfast. It's a headbanger, a dance floor filler that takes no quarter and leaves no prisoners. Speaking on the track, the band stated: "You go to a house viewing in Belfast, there's a queue of people out the door and at least four of them are your friends. You get to the front of the queue and a man in a suit tells you the rental price has just gone up by £300 per month. You try to fill in an application form anyway and before you've even done that, they want you to pay £200 just to apply."
These are things that Jock have experienced first-hand and they want to make sure their voices – and others – are heard through the noise. Music isn't going to solve the housing crisis, but with this song, Jock hope to make the people living in this reality feel heard.