IN this week's column, a number of notable Irish acts get called up for one of the largest festivals in the world, the NI Music Prize inches closer with even more announcements and we look at some of the best independent releases.
SXSW is an annual music, movie, comedy and now technology showcase festival held every year in Austin, Texas. Famed for being the gateway into the United States music market, it has a long relationship with Irish artists who use the festival as a platform to launch their careers in North America. Held annually in March (before the temperature reaches melting point for Irish citizens), the first announcements of acts happen in the autumn of the year previous. And there are a few familiar faces in this year's early round-up.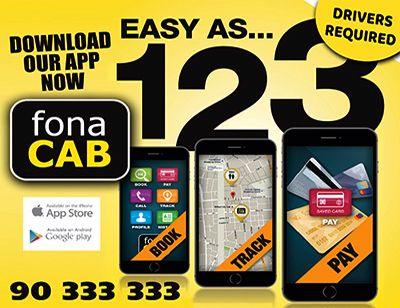 Ready to make some music magic at #SXSW 2024? 🪄 First step is to apply to be an Official Showcasing Artist!

Apply now through October 27. 🗓️ https://t.co/b82gs4uhPi

— SXSW (@sxsw) October 13, 2023
Galway-born and now London-based act NewDad represent Ireland on the international stage. Their second appearance in three years, NewDad will be sure to take their dream-pop-infused shoegaze sound beyond the borders of the festival before long. Armed with a new album (early indications are that it is extremely good), they will perform in front of international delegates, labels, agents and US music industry officials alongside acts like Bodega, Dry Cleaning, HotWax and more. Their new single, 'Angel', is an absolutely essential listen and I am extremely jealous of all the punters who will get to hear it live under the Texan sun.
ahhhh!! We're proud and super excited to announce that our debut album 'MADRA' is being released January 26th🥹🖤 The album was born in Galway, and recorded at Rockfield Studios this spring, and we can't wait to share it with you. https://t.co/t6gUhAA9Ym pic.twitter.com/vj0lmCYexb

— NewDad (@NewDad) September 13, 2023
Closer to home, competition at the NI Music Prize heats up with the announcement of the shortlist for the Joe Cassidy 'Chrysalis' Award, named for the exceptionally accomplished and respected musician and songwriter. Following his passing, the Soft Explosives foundation announced a bursary to be awarded to one musician at this year's prize in November.
A statement from the foundation announced the following: "The purpose of this award is to provide financial support to a talented band or solo artist who shares Joe's passion for making original music, his positivity and his determination to survive and thrive in a very challenging music industry. In honour of Joe, we will also endeavour to give any additional practical support we can to the recipient, just as he would have done in his lifetime."
The Joe Cassidy Chrysalis Award shortlist has been announced today - the winning act will be announced at the @NIMusicPrize in Nov. Congrats to @chalk_band @GarrettLauriep @lemonade_shoe8 Moon Landing and Róise McHugh. All details on this award at https://t.co/rAbbZBEHDs

— Oh Yeah Music Centre (@OhYeahCentre) October 13, 2023
The Shortlist saw some familiar Northern Winds faces announced. Longtime readers will be familiar with the names Chalk and Lemonade Shoelace, projects that incorporate tense post-punky electronica and vibrant, flowing psychedelia respectively. However, with this award decided entirely independently by a panel of external judges, it really is anyone's guess who will take home the award. So a deeper dive into the artists is required.
Announced alongside these is Garret Laurie, Moon Landing and RÓISE. Laurie is a polymath musician and songwriter who sits at the intersection between alternative and pop. The single 'Mississippi Jesus' tackles religious guilt and hypocrisy, sexuality and identity.
Moon Landing ratchets up the songwriter traditions and infuses them with interesting production techniques and indie-influenced metaphors and imagery. Announcing himself on the scene in 2022 with the debut track 'The World Is Spinning', he has gone from strength to strength, emerging this year with new single, 'Violet', a space-age pop record that delights and surprises.
And the final nomination is RÓISE (pronounced Rosh-a), an artist with whom I was unfamiliar with before this point. No longer. A quick browse through her discography finds excellent indie-folk gems like the tracks 'One Of Those Days' and 'Underlie' that flit between the delicate and striking. There is a new fan in me after this nomination, and I urge all lovers of beautiful music to check out her records immediately.