IN this week's edition of Northern Winds, we look at plenty of the album announcements coming out of our creative community this week, and the ensuring live news that comes with them. But before that, we have further updates from the showcase festival, Ireland Music Week.
Regular readers will know that the largest showcase festival in the country is returning this October, and we see ourselves represented by bands like  Chalk and Problem Pattern punks, the Wynona Bleach shoegazers and pop acts Ethan Hollan and Becky McNeice.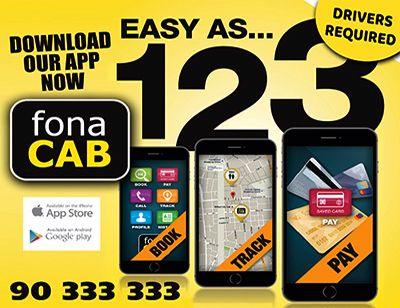 We're so excited to announce the Ireland Music Week artist schedule for 2023.

These incredible acts showcase on Thursday 5th and Friday 6th October across six stages per night in four venues in Dublin city centre: @CrowbarTerrace, @TGSDublin, @WorkmansDublin and @YamamoriTengu. pic.twitter.com/t1oJh8G7jl

— Ireland Music Week (@IrlMusicWeek) September 7, 2023
Announced this week from the festival is their full schedule and final round of delegates who will be in attendance for the festival. Industry professionals from labels like AWAL (who are responsible for Irish country-pop star CMAT) and Neophonic, festival bookers, culture journalists and acclaimed artists will be in attendance to see the best of what we can put forward as a country.
 
On top of this announcement, word also comes from Dublin Vinyl. The independent press announced this week that it will offer a bursary of up to €3000 to one of the 50 showcasing artists, which will be voted for by the delegates attending the festival.
 
With tickets available now for shows on the 5th and 6th of October, this is an essential viewing for any culture and local music fans. With Problem Patterns and Chalk representing us Friday night and our Northern Winds favourites Lemoncello on the Thursday, there's a veritable bounty of great tunes to be had and heard.
 
We also received news this week of two of our rising stars headed into album territory, one being a debut and another an independent venture. The former is from Dublin noise-makers Sprints. Signed with Berlin cool merchants City Slang Records, the garage punk quartet announced their debut LP 'Letter To Self', alongside a full run of European, UK and Irish live dates this month. 
 
Coming January 2024, the first taste we have from the record is new track 'Up & Comer'. Speaking of the track, singer Karla Chubb said: "Up & Comer is a pretty dry take on a fear and self consciousness that has been ruminating in me since I picked up an instrument – this innate fear that maybe I would always be 'good for a girl', but would I ever actually be great? It's an invisible narrative that has been constructed by the doubts and negativity I've been fed by others, as well my own imposter syndrome.  
It's time...

Our debut album 'Letter To Self' is coming Jan 5th via @CitySlang. New single 'Up And Comer' available to stream and watch now 🖤

Pre-order the album now: https://t.co/g4c8uL3c7T pic.twitter.com/FsbIX2pzet

— SPRINTS (@sprintsmusic) September 5, 2023

"It's a song that takes aim at the idea that some of these traits and behaviours may almost be hereditary, and instead of letting that continue to hold me back, finally break free of the expected, embrace the anger and let it rip. The only way is forward."
 
News also comes from Dublin-bred, London based rapper and filmmaker Kojaque. Now long removed from his 'Deli Daydreams' jazz-rap era, the Irish word merchant announced his second album 'Phantom Of The Afters' alongside his Irish tour later in the year. 
 
He celebrated the news with the release of the new track 'WOOF', featuring Biig Piig, a sensual, confrontational track that catalogues rap, alternative and post and indie influences. The artist said of the track upon release: "WOOF is when you get to that pointless stage of an argument with someone where neither of you are communicating an more, no-one's looking for a resolution. 
 
"Karma Kid sent the beat during lockdown, and Biig Piig absolutely crushed it. She was one of the very first people I clicked with when I came to London, so I'm delighted we finally got to work together."

A NIGHT AT THE OPERA TOUR goes on sale Monday, HOWEVER, if you pre-order my new album by Friday you'll be granted early access to tickets! (Digital pre-orders count too!) Tag your mates and RT so nobody misses out cus I WANNA SEE YOU THERE!

🌻https://t.co/b5wES5hOEo🌻 pic.twitter.com/Z3frSU1I1r

— Kojaque (@kojaque) September 6, 2023
And we end this week's column with a spotlight on indie singer-songwriter Niall McDowell. Newest single, 'Start Again' has become an instant favourite of mine – a meander through delicate, cutting lyricism and delivery, bound together in a sweet, magnetic arrangement that had me looking for more.