WELCOME to this week's Northern Winds, where we'll tackle not only the latest in Irish music and culture, but also some seismic changes to the international industry that could be potential game-changers for your favourite singers.
First off, however, there's some significant radio news to grapple with. Legendary journalist and presenter Dave Fanning announced this week that he would take a step back from his long-time role on RTÉ 2FM as the presenter on one of the best new music shows in the country. Having held the role since 1979, Fanning was an early supporter of Irish mainstream and cult legends like U2, And So I Watch You From Afar and countless others. This later blossomed into a fully-produced TV series, 'Fanning At Whelan's', which to this day features some of the best independent music in the country.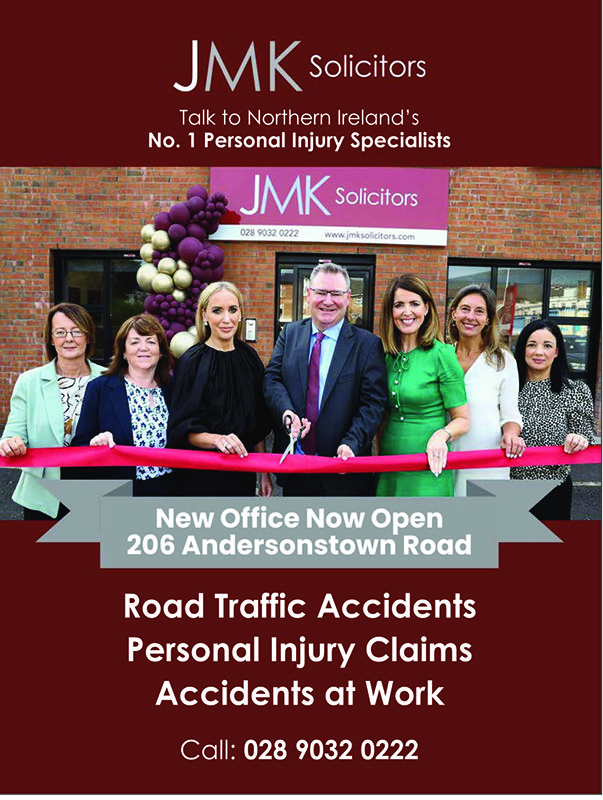 With news of a Fanning podcast on RTÉ Radio Player and a new music show on RTÉ Gold, the presenter announced this week that he is "gonna split the scene for a while." Commenting on the move and career shift, RTÉ Radio boss Dan Healy said: "Dave Fanning is and will always be a cultural leader in Ireland, (his) judgement to move his content to the world of digital audio is smart and also no surprise.
"This is an exciting time for Dave and for RTÉ and his unique voice and personality will continue to engage audiences on new platforms. No statement from me would accurately describe the role Dave has had in curating and being at the leading edge of culture in Ireland, never mind what he achieved for 2FM."
In more international news, long-time readers might remember my pandemic-era plea to get on the platform Bandcamp. A user-centric way of consuming and supporting your favourite music that takes power out of the conglomerates' hands and back into the hands of the listeners and artists, Bandcamp has long been a staple tool of the independent artist who did not have the style or money to compete with Spotify or the like. Until now.
With the recent news that Bandcamp have finally got with the times and introduced playlists, they have emerged as a now entirely customisable platform that you can sculpt your listening experience to, allowing you guilt-free consumption that genuinely supports your favourite creatives.
Feeling overwhelmed by this news? Don't worry, we all are, but Northern Winds has drawn up the perfect playlist to ring in the spring months from some of our favourite Irish acts of the year.
Surprisingly light-hearted from the post-punk band, Therapy started the year off with serious purpose for M(h)aol. An agitated, cheeky and extremely fun addition to their discography. 
One of the best songs of the year so far, Lisa O'Neill's album standout is a slice of cinematic folk music set against some of the most beautiful arrangements that you'll ever hear.
More experimental than anything else on this playlist, but just as worth your time. Filled with eccentric production, metallic clangs, found sound and a backbone of alternative rock/songwriting.
Well worth the wait. Lankum are haunting in their first song since 2019, and put us on reminder as to why we view them as one of the strongest talents on the country. A reworking of an old folk tune, set against their doom-laden drone/folk/doom fusion.
Belfast racket-makers flex their cinematic chops on their latest single Static. Dance-influenced post-punk brings to mind dark raves and menacing intent. Strobe light warning for all listeners and viewers.
Lemonade Shoelace - Hopscotch In The Sky 
Featured in last week's column, this should continue getting spins. Technicolour psych-pop that screams the sounds of the sun and new beginnings.
The Wood Burning Savages - Hand To Mouth
Another welcome return, the Derry punks are on fire. Politically motivated and minded, this destructive track takes stock of the economics of Tory policies and the cost-of-living crisis. Essential listening.
All tracks are handily available on Bandcamp, so do yourself, and the arts, a favour and getting adding them now.