WELCOME to this week's Northern Winds, your home for the most essential music news coming from Belfast and wider Ireland. This week, we look at a long-awaited and essential debut album from one of our strongest native acts, further negative news from the live sector amidst the cost of living crisis and our recommendations for additions to your autumn listening.
Long-time readers are well aware of our love for Belfast band Problem Patterns. Channelling unfiltered punk energy, riot grrrl aesthetics, unbridled DIY joy and outrage and an award-nominated flair for live performance, they have become a staple of our venues and festivals and are your favourite punk band's favourite band (just ask recent tour mates Dream Wife, Bob Vylan and Le Tigre).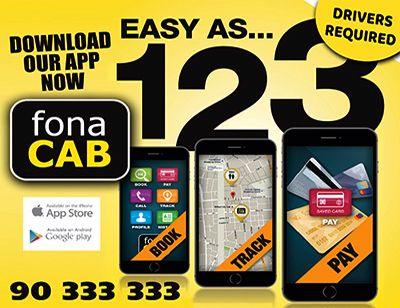 A string of strong singles, supported by radio, international streaming giants and fans, saw them land a record deal with noted indie label Alcopop! Records. The outcome was  LOCclear–- a debut LP had to be on the way. And this week, it arrived.
'Blouse Club', their debut album, is populated with fan favourites like Big Shouty and Y.A.W. and is also the home of new head-bangers and dancefloor fillers like 'Lesbo 3000', 'Poverty Tourist' and 'Letter of Resignation'.
It's urgent, confrontational, demanding music. It takes aim at poverty cosplayers, misogyny, abuse and power, and tackles the economics of being a loud voice in a scene that thrives off shutting you up and kicking you when you're down. A monumental achievement and well worth the wait – this is is surely one of the better records from the North this year. Get it on vinyl or stick it in your ears now – you dare not miss it.
Blouse Club, our debut album, is out now! 🎉

All the girly weekends have led us here. We will keep this short and sweet. Thank you to everyone who has supported us this far. We hope you enjoy it ❤️

Lots of love,
Bev, Beth, Ciara and Alanah
XXXXhttps://t.co/4x7aAsqI6c

— Problem Patterns (@probpatterns) October 27, 2023
Meanwhile, to the south, where we have less happy news. Dublin venue Dashi, which has become a go-to staple of the underground dance scene in the city, announced it would shutter its doors for the last time this week due to months of instability. Ireland's entry-level cultural cornerstones continue to number among the casualties of the cost of living crisis and the country's backward licensing laws. Change is much needed if we are to protect and foster the environment needed for creatives and punters of all backgrounds to receive the ease of access to the creative sector that they deserve.
We're sorry to see this. This type of small cap, free entry venue is something we need much more of but is hard to sustain without a more profitable food/drink business behind it. We see no reason why something like Dashi can't exist in a basement elsewhere though #giveusthenight https://t.co/TvPV5lTnmG

— Give Us The Night (@GiveUsTheNight) October 25, 2023
And as we head into the middle of autumn, there's a bounty of brand new tracks for you to add to the playlist this week. On top of brand-new albums from the likes of Dublin rapper Kojaque, we were also treated to new music from Conchúr White and Jordan Nocturne. The former released the wild, nocturnally tinged single 'Rivers', which is all expansive, moody melodies and iridescent acoustics.
Meanwhile the latter released the new 'Dolly' EP, which is highlighted by the track 'Over & Over'. A guaranteed floor filler, this electro/dance banger has everything you want in a body-mover.
New @ConchurWhite on @bellaunion pic.twitter.com/6ZlHvtUC48

— Dave O'Grady (@daveGildedALM) October 25, 2023
Meanwhile, the aforementioned Kojaque makes his independent debut with the 'Phantom of the Afters' LP, the follow-up to his 'Town's Dead' record released in 2022. Standouts include tracks 'Woof' and 'Johnny McEnroe'.