Following yet another week of strong releases, Northern Winds finds itself inundated with fresh records for your ears, new festival announcements to close out the summer and news from a Dublin-based artist collective who are looking to shake things up for artists in the South.
Starting in Dublin, we received word of the new plans from collectives such as Club Comfort, Department of Energy, Ecliptic Newsstand, 1815FC, and more in an effort to make new spaces for our creatives to do what they do best. As such, an industrial unit in the neighbourhood of Glasnevin has been co-opted into a venue/event space and a destination for developing artists to create and explore their practice.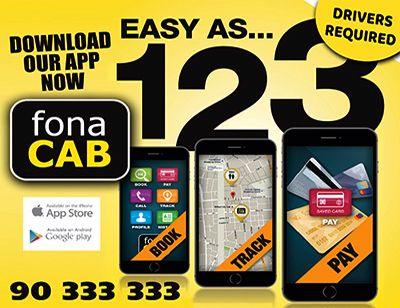 Members of Dublin creative collectives have taken the lease of an industrial unit in Glasnevin, and intend to run it as a members co-operative venue and creative space.

Here's the background, and how you can support it:https://t.co/qw8ongfFeh

— Nialler9 (@Nialler9) August 24, 2023
Organisers stated on their social media pages that "Ireland has a storied history of social centres, DIY venues and other independent spaces for art, culture and sociable activity. We've come together as a group concerned by the void left in Dublin by the closure of many of these, most recently Sunnyvale, Jigsaw and Jaja Studios.
"We've taken over the lease of an industrial unit with the aim of making it a venue of this kind and are currently fitting it out for purpose. It doesn't have a name yet; we hope you will help us to give it one...There's still a lot to figure out, but we have somewhere to figure it out now, and we hope that you'll do it with us. We hope you're as excited as we are, and can't wait to see you there."
#Galway - see you Saturday September 16th at this years Fall Right Into Place festival 💀💀 pic.twitter.com/1j6oJuFWbf

— T.A. Narrative (@TaNarrative1) August 23, 2023
In live music news, we received word of final line-ups for the fantastic Galway-based festival "Fall Right Into Place". Curated by Strange Brew, the company that looks after acts such as Junior Brother and others, the mini-fest that has made its home in Claregalway Castle will host two days of live music with some of the best independent talent in the country.
Headlined by indie-rock act Pillow Queens and Post-punk outfit The Murder Capital, festival organisers also managed to snag acts such as Northern singer-songwriter Conchúr White, Dublin noise-makers THUMPER, alternative electronic act Elaine Malone and others, into what might be the densest collection of high-quality Irish talent this year. Limited tickets remain for this 16th-17th September celebration, and they should be high on your agenda.
Meanwhile, the NI Music Prize have announced the recipient of their Legend Awards and early performance details for this years ceremony on 15 November. With last year's winners of the BBC ATL 'Band Of The Year' award, The Florentina's announced as this year's first performers, news also came that legendary songwriter Paul Brady will be presented with the NI Music Legend award. A mighty testament indeed to a career of iconic work and talent. Brady will also take to the stage for a special guest performance at the November extravaganza.
And as if last week wasn't enough, this has been another tightly packed release week for the creative arts in Ireland, with our independent artists in particular making a strong showing. See below for the spotlight on our most essential playlist additions:
Joel Harkin returns with the new track "Is Iomaí Lá Sa Chill Orainn". A collaboration with Aoife Wolfe, and an homage to the alternative folk and country traditions already present in his music, it's a stark, sardonic, bittersweet track that deals with grief and time, set against a background of lo-fi folk music and alt-Americana.
Also in the release column, this week is the newest from Cartin. "Smasha" from the polymath multi-instrumentalist, sounds as big as he gets. A bouncy, fuzzy, synth-led dancefloor filler that is powered by a 90's euphoria
Lots of great additions to the IMRO playlist this week, including @autremondee @JoelHarkin @DavidKeenanmuso @darianjune @CherylAnnMusic @niamhbury and many more. Link below 👇🎧🎶🔊https://t.co/zsrU5bggNj pic.twitter.com/KNrU59hciJ

— IMRO (@IMROireland) August 25, 2023