IN this week's column, we get some long-awaited answers from the Translink Summer Sessions, we look at the news developing around Dublin's creative spaces and we shine a light on some of the best music released his week by our independent artists.
 
Frequent readers will remember the team-up between Translink and the Oh Yeah Music Centre announced earlier this year. A callout was made for young local talent in a search for brilliant new music. Each applicant was required to submit an original track based on the theme of 'connections', and then six finalists were then chosen who went on to take the stage at Belfast music hub, the Oh Yeah Music Centre, to perform to a crowd of fans and panel of judges.
 
Competition was fierce but ultimately it was Newry-born singer-songwriter Jack Devlin who emerged victorious and was named the Translink Sound Of The Summer act. With a prize package of £1,000, airtime on Q Radio, and industry mentoring and recording studio time at Oh Yeah Music Centre, it's a great kickstart to his next campaign as Devlin looks to make a splash in 2024. Speaking on his win, Devlin stated: "I am absolutely delighted to have won the Translink Sessions competition! I have really enjoyed the whole process and meeting so many fantastic local artists along the way. Thank you to Translink and Oh Yeah Music Centre.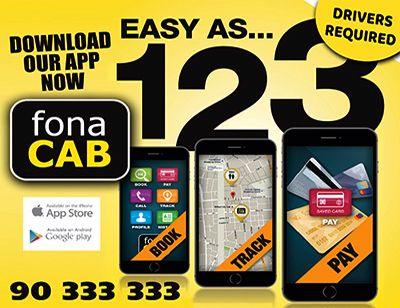 A fantastic achievement from one of our #ScratchMyProgress graduates! Well done @jdevlin099 on his triumphant win of this year's Translink Sessions - Sounds of Summer music competition 🏆@Translink_NI https://t.co/HYuSTnPMe6

— Oh Yeah Music Centre (@OhYeahCentre) September 1, 2023
"My song 'Dialogue' is about mental health and reaching out to your friends or talking to someone when all else feels helpless, the benefits of connection between people and expressing how you feel without feeling shame or fear."
In venue news, we look to the South for the announcement of a new venue. Named SILO, the space is 3,500 capacity warehouse intended for use in large scale electronic events. Inspired by some of the iconic rave spots of the world (such as London's Printworks and Berlin's Berghain), SILO was first dreamt up by promoters TEG, and partners Offworld and Subject Events. With the debut event announced already, featuring huge names like Boiler Room and Elrow, this is an exciting development for our homegrown electronic talent
Its organisers say the space will fill in a "massive gap within the Irish events scene"https://t.co/uO37hbFD37

— JOE.ie (@JOEdotie) August 31, 2023
And for those with a desire for foot stomping or head banging, there is plenty of new live music news for you to stick your teeth and wages into. First off is the announcement from The Mary Wallopers camp, as the modern trad group return to Belfast for their largest gig to date.
 
Already on a full run of Irish dates around the country, the Wallopers announced this week their headline show in Belfast's Telegraph building, on the same day as the release of their new single Wexford. For fans of The Pouges, The Dubliners and anything resembling a fiddle or banjo, then this gig is for you. On the other side of the country, Other Voices releases the lineup of their return to Cork, with acts such as Picture This, Niamh Regan and Bricknasty taking to the stage at UCC in Cork City for their one off event.
💙 We're off to Cork again 💙

We've teamed up with the cruí at @UCC for another amazing night of songs for the head & heart ft Picture This, Sekou, Niamh Regan, Bricknasty, Cardinals & more tba!@MayKay will be bringing you all this & more Thu 28 Sep: https://t.co/hEwTWxjl7n ✨ pic.twitter.com/33oAqZEDC1

— Other Voices (@OtherVoicesLive) August 29, 2023
And for our spotlight track this week, we shine a light on the Belfast band Moonboot. An indie-funk band cut from vintage cloth, they've caused a stir in both the Belfast and London gig scenes with their charismatic and magnetic live sets. This week, they released new track 'Feel', which featured Belfast rapper Leo Miyagee on featuring duties. A hazey slice of classic Jazz Rap, Space Funk and Psychadelia, it's an exceptionally impressive piece of work.