NORTHERN Winds this week reports to you from Dublin City, where we have been documenting the iconic Ireland Music Week Festival alongside international delegates from four continents who have descended on the city to check out the best music and artists that we have to offer this year.
It's a long-time showcase festival that allows bands to perform in front of world-leading industry members, such as labels, agents and promoters. The North was exceptionally well represented this year, with a number of acts coming together to blow stages apart. Thursday night saw pop-shoegaze group Wynona Bleach and alt-pop singer Chubby Cat take to their respective stages with great flair and to much excitement.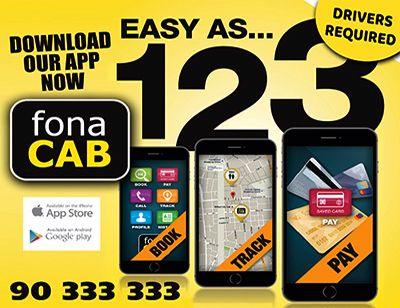 Friday night saw headline-worthy performances from Problem Patterns, who brought their signature live energy and charisma to the Workman's Club mainstage, and post-punk trio Chalk who continue to take no prisoners with their performances. Both acts have been nominated in the 'Best Live Act' category at this year's NI Music Prize – and it's easy to see why.
Also showing out on Friday evening was bedroom-pop singer Becky McNeice, indie-songwriter Lucy Gaffney and, our personal favourite, alternative musician Ethan Hollan. A mature, confident and assured songwriter and performer even at such an early point in his career, Hollan opened proceedings in the Grand Social venue and was a hard act to follow. With an already impressive discography thanks to songs like Forest and Love Bite, this is an act to keep an eye on.
We had a fantastic couple of nights at @IrlMusicWeek!!!
Congrats to all involved!

Saw 14 acts! Many great sets!
My top 3 faves:@MayKay316@chalk_band@rachael_lavelle

+ kudos@LemoncelloIE @NakedLungsBand @MelinaMalone
@TGSDublin @WorkmansDublin@culture_ireland @FMC_Ireland pic.twitter.com/vmW6NZtg4x

— 1000GigGuy (@1000GigGuy) October 7, 2023
Staying on the subject of live performances, we also received news this week from the indie-folk act Ferna on her debut Irish tour. A recent selection to perform at the NI Music Prize seems to have only been the tip of the iceberg as the award-winning songwriter has announced a further four dates around the country, taking in performances in Cork, Dublin, Belfast and Portstewart this winter.
Her debut album, 'Understudy', was nominated for the main prize this year as well – quite a few weeks for the songwriter! A dense LP filled with alternative and indie folk traditions, featured performers and stellar songcraft, it has high hopes of bringing home the award ahead of these new live performances. Another act to absolutely keep on your radar at all times.
BIG NEWS for a small ferna - going on my first ever Irish tour ! With thanks to @HelpMusicians / @HelpMusiciansNI / all the fab venues for their support ✊

Get your tickets below:https://t.co/TdKmndnPQ3

Poster by @studiofriendly_ pic.twitter.com/DYVQ1MAQaC

— ferna (@fernasongs) October 4, 2023
Moving away from the live and on to release news, one of our favourite acts dropped their debut album this year to some well-deserved fanfare. Melina Malone, the Greek-Irish singer who blends soft pop with neo-soul and traditional Aegean song structures, released her debut album 'Aphrodite'.
Tackling the divine feminine, greek mythology, introspection and all things beautiful in the world, it's a worthy addition to the Irish canon this year. Singles 'Ti Ein Efto', 'Naive' and 'Goddess' are a revelation from the young songwriter, who reinvents her music within the wider pop structures in a fresh and ambitious manner. Warm production brings the music to you in vibrant, luxuriant waves that keep you returning to the album for more, finding new nuggets, phrases and metaphor along the way.
Our spotlight this week falls on Coolgirl, whose new single 'Druid's Hood' is a dark, sprawling track wrapped in menacing synth, malicious tension and haunting abstract soundscapes. The perfect release for the spooky season that we find ourselves in and an immediate playlist add for us.