A NEW Irish class for beginners in Andersonstown is due to start this week after growing demand in the area.
Formed by dedicated young Gaeilgeoirí, the classes have already attracted just under 80 new sign-ups and will be named in honour of the late pillar of the Irish language in the area, Diarmuid Ó Tuama.
The idea for Craobh Uí Thuama came about through Cuisle Nic Liam of Conradh na Gaelige and Conchuir Mac Siacais of Fóram na nÓg who identified the need for an Irish language class in the area.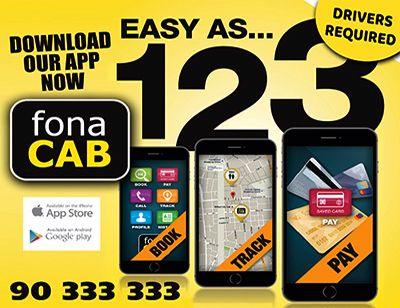 Speaking on its development Cuisle said: "It came about through my work at Conradh na Gaelige and Conchuir's work at Fóram na nÓg. As part of our work we would do outreach with local politicians and we found some common ground. I'm from Andersonstown and Conchuir lives there at the moment and we were working with the representatives from all over West Belfast about the need for more localised campaigns to promote the Irish language.
"We all felt in Andersonstown there was a bit of a gap apart from the bunscoil on the Shaws Road. We decided to form a branch of Conradh na Gaelige. We were thinking of a name and we decided the best name would be in honour of Diarmuid Ó Tuama who passed away in January."
👋 Buail leis an Choiste - Meet the Committee 👋

🪑 Cathaoirleach - Cuisle Nic Liam
💰 Cisteoir - Conchuir Mac Siacais
✍️ Rúnaí - Aislín Ní Choinn pic.twitter.com/JoXWmaXVdu

— Craobh Uí Thuama (@CraobhUiThuama) September 20, 2023
Cuisle said once they had the idea they reached out to the son of Diarmuid Ó Tuama, Seamus, about naming the classes after his father.
"We reached out to Diarmuid Ó Tuama's son to see whether he would be okay with us using his father's name and Diarmuid was really touched by it and he offered us the use of some classrooms in Bunscoil Phobail Feirste and that's where the classes will be held.
"To start off we put out an expression of interest to see if anyone was interested in a beginners class. We thought we'd have to go door to door knocking to ask people if they'd be interested but in no time at all we had 80 people saying they wanted to take part!
"We have four teachers and four classes with 76 people registered so far – nearly 80 people beginning their Irish language journey."
🤝 Cruinniú fiúntach inniu le hionadaithe ó @GaeilAnGhleanna agus Ionad Pobail Glen Parent

✨ Great to meet this afternoon to discuss the amazing demand for an Ghaeilge in the area & potential future collaborative opportunities

🙌 Ní neart go cur le chéile pic.twitter.com/dGJCuzQ536

— Craobh Uí Thuama (@CraobhUiThuama) September 14, 2023
Conchuir said it was fitting the class was taking place in Andersonstown which was at the heart of the Irish language revival in Belfast back in 1969.
Conchuir said: "It's fitting that Andersonstown in 1969 was where the Irish language movement began with people like Diarmuid Ó Tuama and the Bunscoil on the Shaws Road and now it's back in the area again getting people ready to begin Irish. People have been organising Irish language classes all over the city for a long time but this may be the first time a teacher has approached a class and asked, do you want to be taught!"
Conchuir said the group had a lot of help in getting the classes set up and were looking forward to expanding with further plans for the future.
"We've never done this before but everybody has been brilliant at helping us get this up and running, groups from Gort na Moná to Tullymore, Glen Parent Youth Group and also groups in Strabane who have been really helpful. 
🤩 WOW! 🤩

📚 70+ new learners beginning their Irish language journey with us in @BPF1971!

🥳 We are so bródúil of ár bpobal!

Seachtain 1 / Week 1 ✅ pic.twitter.com/mRxWVWBOrs

— Craobh Uí Thuama (@CraobhUiThuama) September 27, 2023
"What we're really looking forward to is at Hallowe'en and there'll be a wee festival in the Falls Park and we're going to bring them down to the festival which will be celebrating  Samhain, the Celtic end of the year, so it'll be about giving those learning the language a cultural experience as well as the language experience."
He added: "We're at full capacity at the moment and as we've never done this before we'll be learning how to manage everything as well but the hope is that in five years we'll be able to fill half the classrooms in the school with these classes."
Cuisle added: "We're working on a strategic three year plan at the moment and getting a lot of good help with it, so the hope is to plan more for the future."