The New IRA gang that carried out the murder of Kevin Kearney in 2013 were also behind the January killing of Oldpark man Conor McKee, reliable sources have told the North Belfast News.
Our source told us a dissident republican who approached Kevin Kearney prior to his death demanding protection money also approached Conor McKee in the weeks before a gang burst into his home and blasted him a number of times with a shotgun.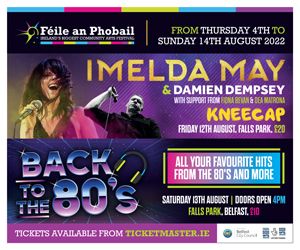 The dissident, who's in his 40s, is known to be a leading member of the New IRA and has served time in jail for a range of criminal offences.
The PSNI have said they suspect paramilitary involvement and the North Belfast News understands the main focus of the investigation is on members of the New IRA dissident faction based in Ardoyne.
Both Kevin Kearney, who was murdered in October 2013 in Alexandra Park, and Conor McKee were known by police to be involved in the drug trade but were not considered to be leading criminal figures.
"The killing of Conor McKee was to send a message to people involved in the drug trade that if they did not cough up enough money to this convicted criminal then they would face the same fate," said our source this week.
"They only reason they haven't claimed it, like they did with Kevin Kearney, is because they don't want it getting out why they killed him. A shotgun was used in the killing so there would be no ballistic link back to this group.
"Conor McKee was an easy target as he was well known locally for his involvement in drugs but he was not a major player."
The source said the man who approached both victims is unlikely to have carried out the shootings himself as he acts more in the role of strategist and finance handler.
The New IRA was formed in 2012 when a number of dissident groupings including the Real IRA and Republican Action Against Drugs (RAAD) came together under the one banner. They admitted responsibility for the murder of prison officer Adrian Ismay near the Cregagh Road in the East of the city in March.
The PSNI are continuing to investigate Conor McKee's killing and Detective Chief Inspector Justyn Galloway appealed for information about the killing which shocked the Ardoyne community.
"Anyone with information can contact detectives at Musgrave police station on the non-emergency 101 number or provide information anonymously to the independent charity Crimestoppers on 0800 555 111," said DCI Galloway.