Antrim & Newtownabbey Disability Football Club (AND FC) has officially joined the Special Olympics programme, commencing in the 2023/24 season. 
Operating as a football club for players with physical, sensory and/or intellectual disabilities, Antrim & Newtownabbey Disability Football Club is set to join the Special Olympics programme, giving athletes even more opportunities. 
Launched during the pandemic to allow both children and adults with disabilities the opportunity to be included in football and create a community in the Antrim and Newtownabbey surrounding areas, the club is looking forward to competing in its first Special Olympics league fixtures.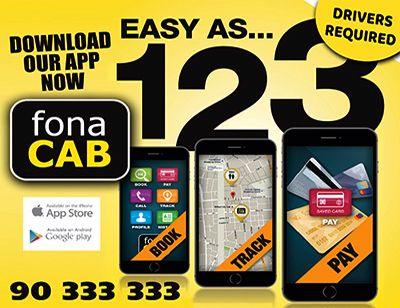 Open to both male and female athletes of all abilities, AND FCstarted in 2020 with only 8 senior players and has grown greatly over the years, to where is now caters for around 40 children and young adults with both a senior and junior team running. 
The club has a large catchment area with players coming from Rathcoole, Jordanstown, Carrickfergus, Newtownabbey and North Belfast to train at Valley Leisure Centre/V36. 
Speaking at the launch of the new club, Special Olympics Regional Director, Shaun Cassidy said: "Clubs are the heart of Special Olympics and so important to the overall organisation.
"We are delighted that Antrim & Newtownabbey Disability FC has entered into the Special Olympics programme this year, giving athletes access to playing opportunities with the Special Olympics leagues as well as the chance to progress to regional and national games."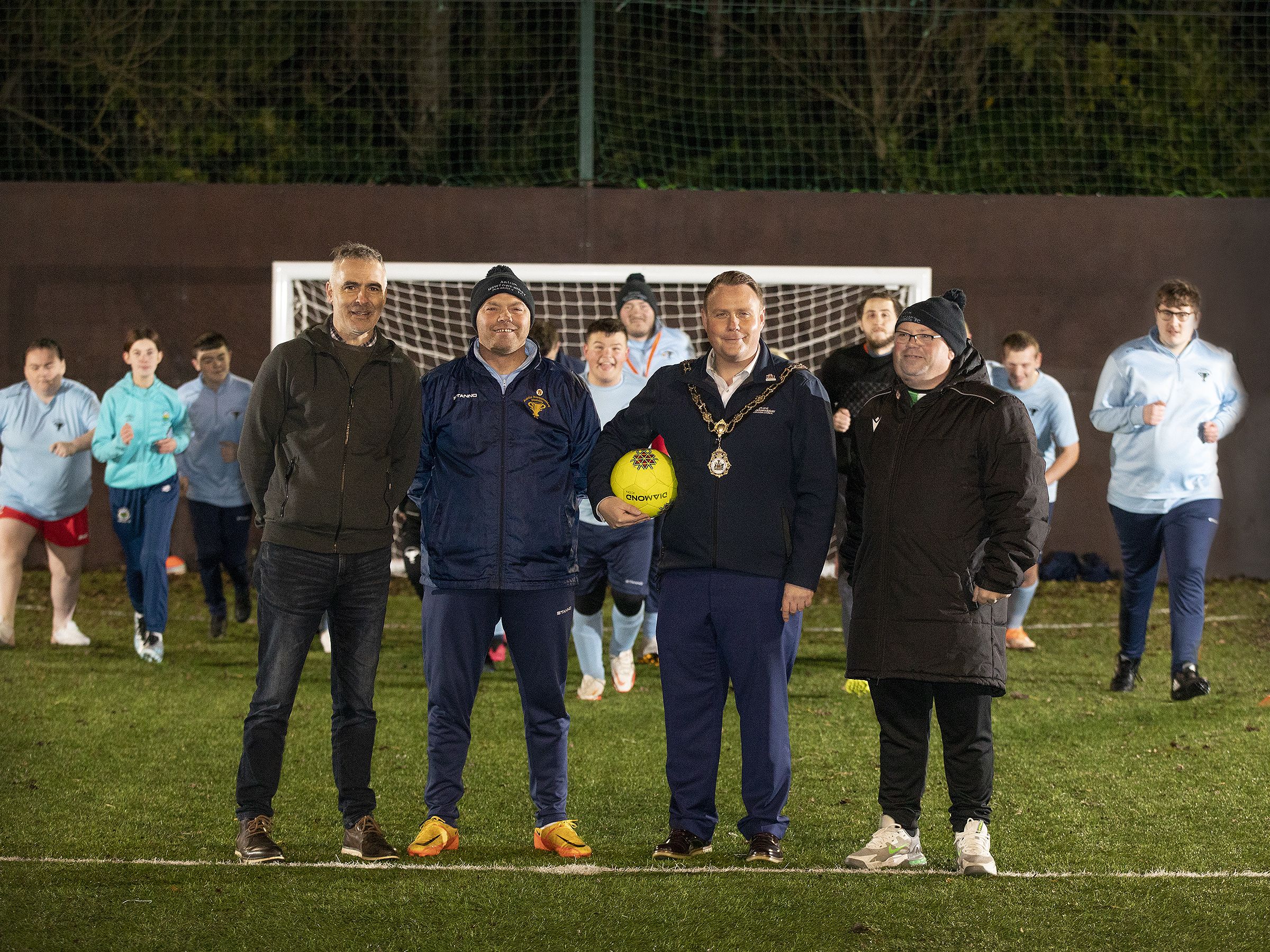 Special Olympics is a sports organisation for people with an intellectual disability from the age of four years old with no upper age limit. Special Olympics has thousands of athletes from across the island of Ireland participating in 15 different sports in over 250 active clubs.
Through its sports, health and leadership programmes the athletes learn to be physically, mentally and emotionally fit. They get to learn new skills, increase confidence and most importantly they get to experience the joy of sport and make life-long friendships. 
Jim McCracken, founder of Antrim & Newtownabbey Disability FC, added: "We are very excited to become part of Special Olympics and be able to offer our players the opportunity to play against teams throughout Ulster and Ireland.
"We started out in 2020 with eight young athletes from the surrounding area and we are delighted the club has now grown to around 40 players.
"We are continually developing as a club and joining the Special Olympics programme is a huge milestone for us. It is great to see the opportunities and sense of community that the young people get from being part of AND FC."
The Antrim & Newtownabbey Disability team trains on a Wednesday evening from 7-8pm at the cage pitches at Valley Leisure Centre/V36. New athletes, from age 7 to adults, are welcome to come along to a training session with Antrim & Newtownabbey Disability Football Club.