Children's Commissioner Koulla Yiasouma has praised teachers for "standing beside" young people "as they reach for their potential".
Addressing the 11th annual Blackboard gala honouring teachers and school staff from across Belfast, she said teachers demonstrated to children that "their rights can be an everyday reality".
Congratulations to Lisa & Adrian @SJBPS11 from everyone at St Mary's. Delighted to be sponsoring the Outstanding Community Impact Award at the Blackboard Awards @ATownNews 👏. https://t.co/q1JjeAyhkn

— St Mary's University College Belfast (@StMarys_Belfast) February 4, 2023
Every child needs a champion who can help them become the best they can possibly be, she said, referencing revered educator Rita Pierson. "We need you to continue to be that champion today as never before," she added.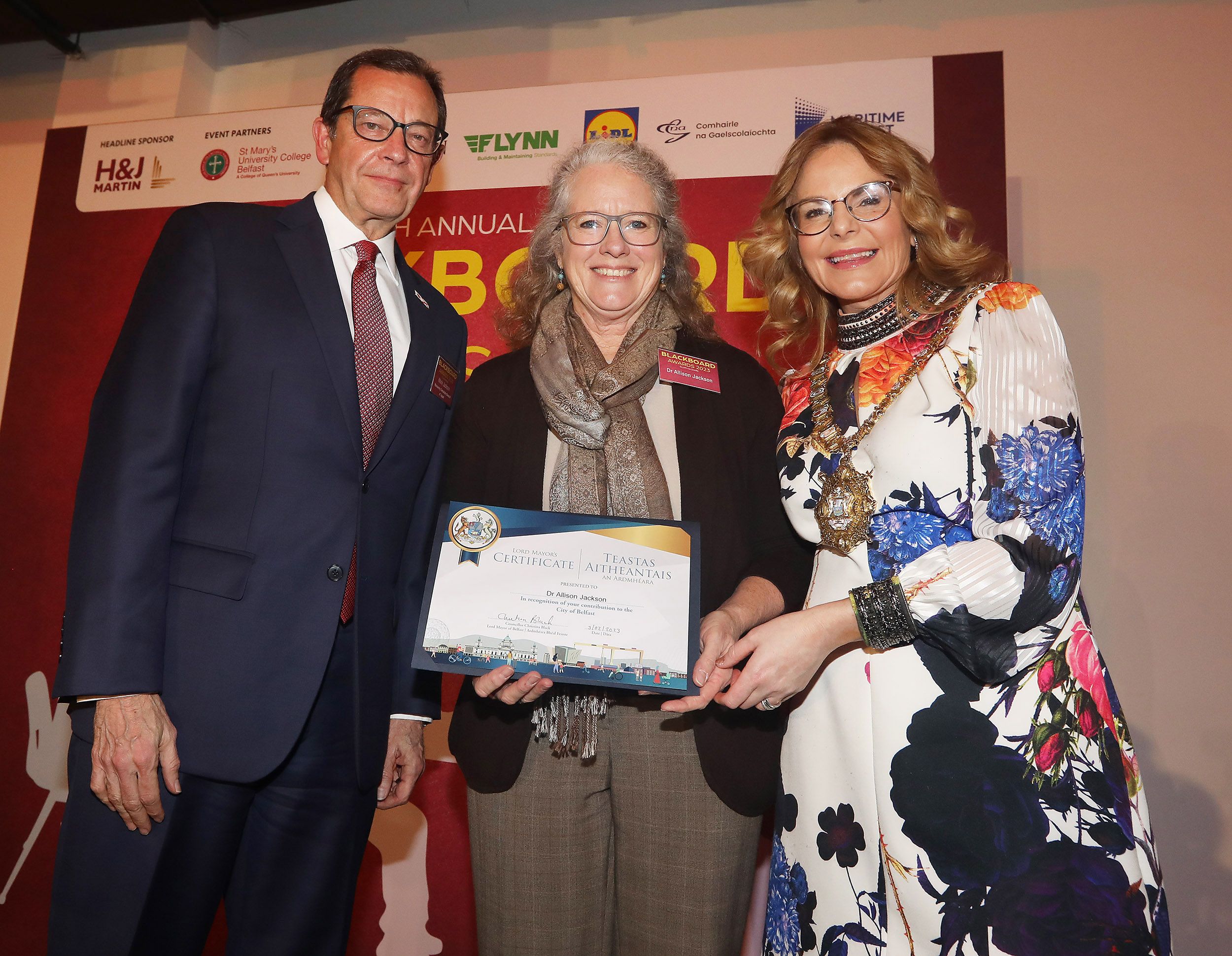 "We all learn better when we like and respect the person that's teaching us - which is the role you fulfil every day. You connect with young people by being true to who you are and sharing some of that with them. And although many children will come into your classroom having experienced significant adversities in their homes and communities, your classroom will be a place of excitement, learning and safety."
And the Children and Young People's Commissioner, who steps down at the end of next month after an eight-year tenure, paid tribute to educationalists as "the most precious profession". She told the Europa Hotel audience: "You will be remembered as the person that lit the fire of hope, determination and self-belief in countless young people."
Congratulations to Aisling & Kevin who were recognised at this evening's Blackboard Awards for the amazing contribution they make to our school!

Well done to you both! Two invaluable members of our school team & fully deserving of this recognition! pic.twitter.com/E4XtRi8IO1

— Edmund Rice College (@ERCGlengormley) February 3, 2023
A full gallery of photos and list of recipients of the Blackboard Awards will be published online. 
The 11th annual Blackboard Awards will take place tonight at the Europa Hotel to celebrate principals, teachers, and classroom assistants of distinction from across Belfast.👏🥳 Doors open 6:30pm. We look forward to seeing you all! #blackboardawards pic.twitter.com/pL7pi4kwlX

— Andersonstown News (@ATownNews) February 3, 2023