IN March 1984 I was shot as I and four friends drove from Belfast Court. We were driving up May Street at the back of the City Hall when our car was fired on from a passing vehicle. The four of us – myself, Sean Keenan, Joe Keenan, and Kevin Rooney – were hit. Bob Murray escaped injury. I was wounded in the neck, shoulder and upper body. We were blessed by incompetent assassins, UDA members and surrogates of the British system.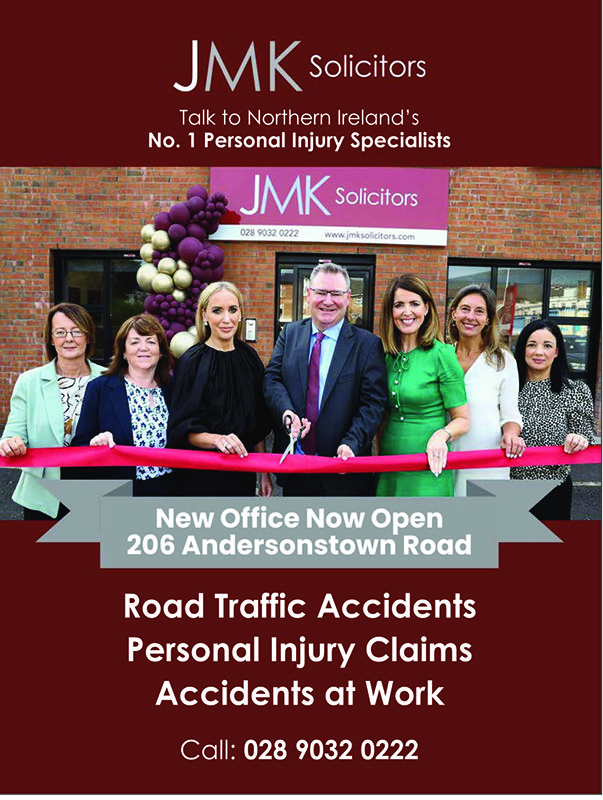 Shortly after this Colette and I travelled to Donegal for me to recuperate. Friends of Martin McGuinness, who had a mobile home not far from Buncrana in the Inis Eoghain peninsula, very kindly gave us the use of it. A local republican, not long out of prison in England, the late Réamonn Mac Lochlainn, and his wife Mary – parents of Pádraig Mac Lochlainn TD – made sure we were not lacking in any home comforts.
Among those who were frequent visitors was local Councillor Eddie Fullerton and his friend Jim Farry. They looked after us. Their craic was mighty. Eddie took great pleasure in bringing me about Inis Eoghain. He told me the history of this very beautiful part of the world.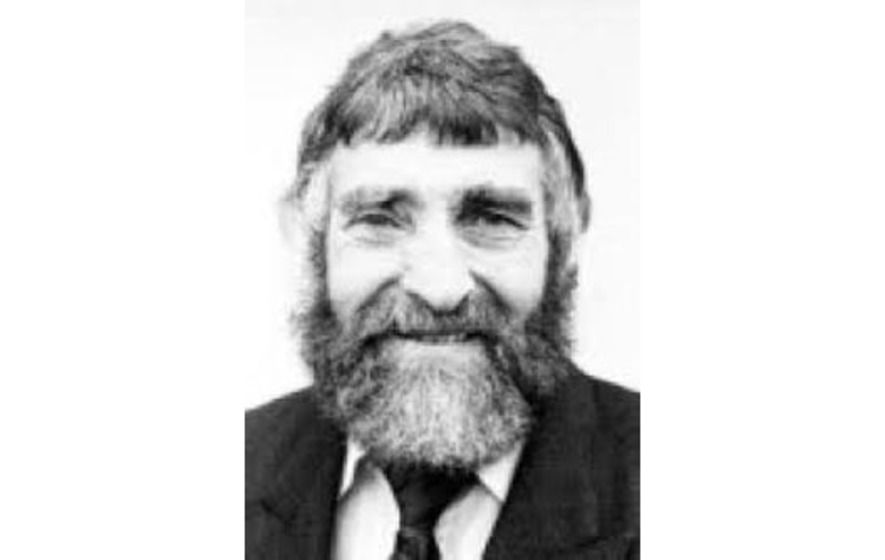 Eddie brought me to the little quay, close to Crana Bridge, where the Crana River meets Lough Swilly. It was here that Wolfe Tone landed after his capture on Lough Swilly by  British forces in 1798. Known locally as the 'Stone Jug', a memorial to Eddie now stands alongside the Wolfe Tone memorial stone on that historic spot.
Eddie was assassinated at his home in Buncrana by the UDA in May 1991. He was one of three Sinn Féin Councillors, Leas Uachtarán Máire Drumm, 17 party members and four family members who were the victim of British state collusion during the years of conflict.
Last week on the 32nd anniversary of his murder I joined his family in the Lake of Shadows Hotel, Buncrana, for the launch of my latest Léargas book: 'Councillor Eddie Fullerton: Visionary. Patriot. Martyr'. It tells the remarkable story of Eddie from his birth in 1935 through his formative years in Inis Eoghain, his journey to Scotland and England, his marriage in Birmingham to Dinah and his return to Donegal. My thanks to Richard McAuley for his assistance with research and Danny Morrison for proof reading. 
The book recounts Eddie's activism as a Sinn Féin Councillor. It also provides detail, drawn from the family and from the Police Ombudsman's Operation Medina and Operation Greenwich reports, on the extent of British state collusion in his murder and the failure of the Irish Government to challenge the British Government's cover-up of this.
Eddie was a larger than life character with a big mop of hair, a thick beard and a voice to match. He and Dinah had six children: Johnny, Marina, Albert, Amanda, Anita and Eddie. Sadly, Albert was killed in a road traffic accident in 2006.
On one infamous occasion the prejudice of the southern political establishment saw an Irish Government Minister refuse to meet a Council delegation because Eddie was part of it. Rather than see his colleagues miss the opportunity to speak to the Minister Eddie withdrew from the meeting.
Eddie was also a frequent contributor at our annual Ard Fheis and other party conferences. He was a naturally gifted and inspirational speaker who marshalled his arguments logically and presented them passionately. When speaking at the Ard Fheis he would always run over the allotted time. On one occasion I remember the session Chair Seán McManus vainly attempting to call Eddie's contribution to a halt.
"You are over time, speaker, and there are other contributors waiting to speak. Will you please wrap your remarks up!"
He tried to interrupt Eddie again and again and again. Eddie didn't flinch. He kept right on going. Finally, after another very stern warning from the Chair Eddie turned to him and said with a big grin: "Look, I have had to travel one hundred and sixty three miles to get here. And that's not counting the roundabouts! So I'm gonna speak and I'm going to finish." And he did. That was Eddie.
On one infamous occasion the prejudice of the southern political establishment saw an Irish Government Minister refuse to meet a Council delegation because Eddie was part of it. Rather than see his colleagues miss the opportunity to speak to the Minister Eddie withdrew from the meeting.
For years Eddie campaigned to have a dam built to supply water to Buncrana and local businesses. Eventually he succeeded. It was constructed in Pollan Valley outside the town. It took twelve years to complete. It was named after Eddie. Years later Martin McGuinness wrote a poem about it.
This Léargas is a celebration of the life of Eddie Fullerton – his activism, his republicanism and his family. It also tells the story of collusion and of the background to his murder.
I would urge all of you to support Eddie's family in their efforts to force the Irish Government to stand up for their right to truth and to challenge the British government's efforts to prevent this, especially through the current Legacy Bill.
•This is the ninth publication in Gerry Adams' Léargas series and a tenth will be published in June celebrating the activism of Fra McCann and Alex Maskey. In August a Léargas about Rita O'Hare will also be published. 'Councillor Eddie Fullerton: Visionary. Patriot. Martyr' is available from The Sinn Féin bookshop, 58 Parnell Square, Dublin 1 – www.sinnfeinbookshop.com and from An Fhuiseog 55 Falls Road BT12 4PD and www.thelarkstore.ie
Fullerton's Dam by Martin McGuinness

Purple-heathered hillsides clothe the peaty bogs, leaching streams of water, swimming pools for frogs.
Down along the glenside a rich brown vein does run to meet and greet another beneath the rising sun.
Here below twin bridges, the Crana springs to life amid kamikaze midges where father found his wife.
At castle gates salmon waits out in the Swilly blue for destiny and a leaper's spate to bring her home so true.
A creator with an earthy face decreed his plan would make this valley the perfect place to gather raindrops in a lake.
Nakba – the expulsion of the Palestinians
May marked the 75th anniversary of the Nakba or Catastrophe – the forcible expulsion of three quarters of a million Palestinians from their homes by Israeli forces in 1948. On May 15, 1948, the Israeli state was formally recognised by the United Nations. The expulsion of Palestinians, which had already been going on, was stepped up. 750,000 Palestinian people were dispossessed and forced to become refugees in their own land. Israel ethnically cleansed over 500 villages and killed 15,000 Palestinians.
Today Palestinians are subject to the apartheid regime that is Israel. More than three million live in the occupied West Bank and East Jerusalem and are subject to ongoing arrest, internment, daily attack and murder, the theft of land and water resources and the destruction of homes and schools.
Two million Palestinians live in the Gaza Strip under an Israeli siege. And almost two million more Palestinians live in Israel where they are subject to extensive discrimination by a system of structured political and economic discrimination.
As a result of Israeli policy there are almost eight million Palestinian refugees.
In solidarity with the Palestinian people, Sinn Féin TD John Brady recently introduced legislation in the Oireachtas calling on the Irish Government to instruct the Irish Strategic Investment Fund to divest itself of all current assets belonging to companies operating within illegal Israeli settlements that are in breach of international law. 
However, while the Irish Government claims to support the Bill it has chosen to block the legislation from progressing by attacking the UN Human Rights Council database on which the bill is premised. As a result the Irish state remains financially connected to the actions of Israel within the illegal settlements.
Its attitude on this is similar to its approach to the motion passed by the Oireachtas in December 2014 that called on the government to "officially recognise the State of Palestine, on the basis of the 1967 borders with East Jerusalem as the capital, as established in UN resolutions, as a further positive contribution to securing a negotiated two-state solution to the Israeli-Palestinian conflict."
The motion was passed but the Irish Government has done nothing to advance it. Shame on it. If you want to know more about the Nakba watch this video: https://www.youtube.com/watch?v=0IFsj6Y3xfs