THE first volume of a remarkable historical project seeking to tell the story and catalogue all Republicans who died during the Irish revolution (1916-1923) is to be published in the coming weeks.
The book, ''Sliocht Róisín – Liosta Laochra na Poblachta' (They Died For Ireland)' represents a long project finally come to fruition from historians Éireann Nic Uaitéir and acclaimed 1798 historian Colum Ó Ruairc. The book will also feature a preface by Lorcan Collins who runs the popular 1916 Walking Tours in Dublin.
Volume One covers the years 1916 to 1919 and runs to 425 heavily illustrated pages with over 250 profiles of those who gave their lives to free Ireland. Some of the dead have not been listed before on official rolls of honour and will now have their names remembered alongside those who are better known who died in the years from the Easter Rising to the beginning of the Tan War.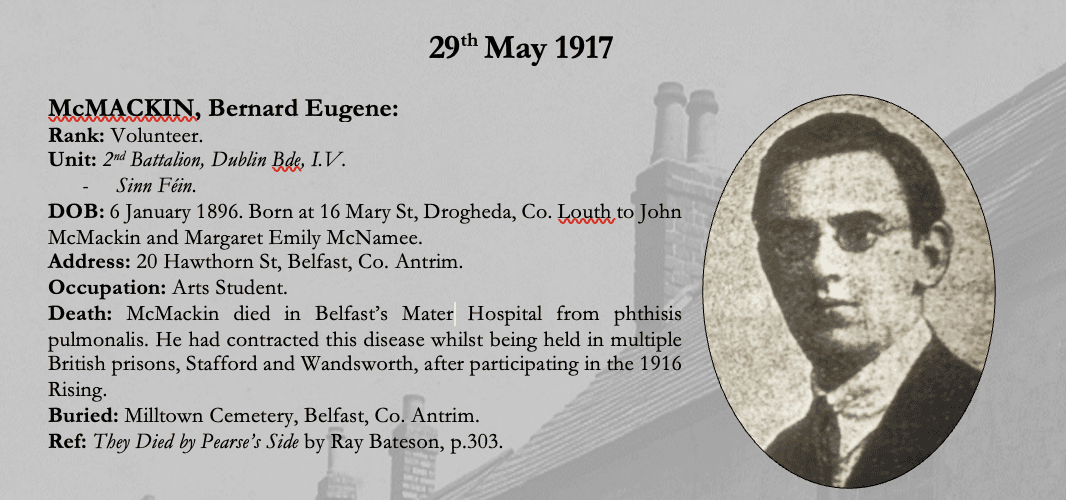 Many of those featured were previously forgotten, remembered only by their families and features pictures, names, occupations, manner of death as well as their resting place. Éireann stated one of the joys of the project was tracking down where each of the fallen is now buried and added that all proceeds of the book will go towards the National Graves Association who maintain the graves of Ireland's patriot dead.
"The main body of the work was gathering information on the Volunteers themselves. We had to track down a lot of families and engage with them and many people gave us information on their relatives. We had to hunt through a lot of old records, old publications, old rolls of honor. We have to give credit to Ray Bateson who did much of the work recording those who died in 1916."
Pre-orders are now open for SLIOCHT RÓISÍN - Liosta Laochra na Poblachta: THEY DIED FOR IRELAND, Volume 1 1916-1919! Sliocht Róisín is an independent project aimed at recording all Republican casualties 1916-24. Vol 1 runs to 425 heavily illustrated pages with over 250 profiles. pic.twitter.com/UhvaUfJzs2

— Éireann Nic Uaitéir 🏳️‍⚧️🇺🇦🇮🇪 (@Eireastrogen32) March 2, 2023
When researching back through those who died, Éireann and Colum discovered that in the National Graves Associations publication 'The Last Post', which catalogues the dead, that some names were missing which they had subsequently found and also some were listed as Volunteers who were civilians.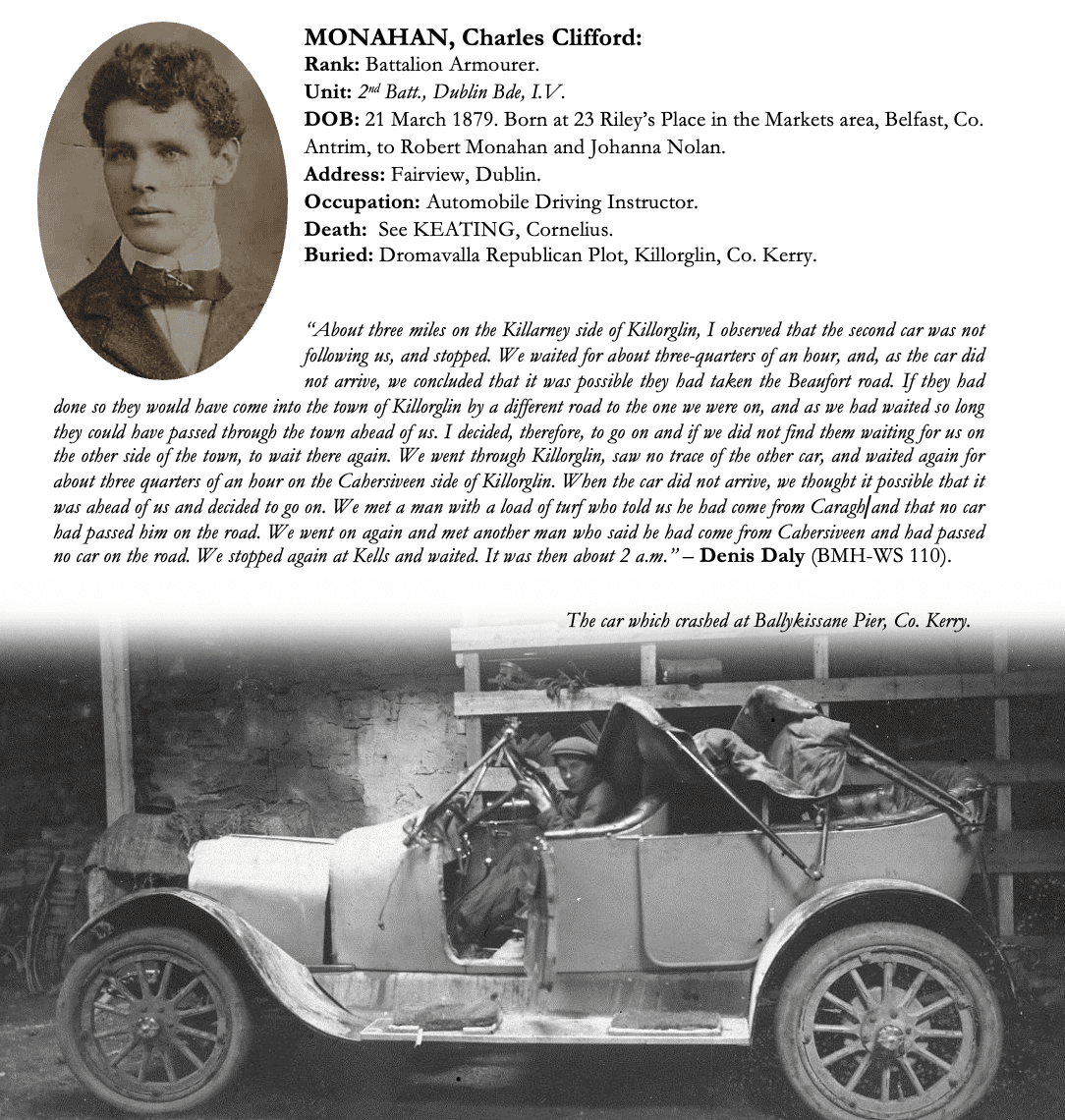 Éireann said: "We contacted every local republican organisation and asked them for their own local roll of honour. We then had to take these and compare them with our research and do that for every organisation in the country.
"We also made a great effort to include those volunteers who died because of the 1918 Spanish Influenza outbreak, which killed millions of people across the globe. We also sought to gather in the appendices a list of those who were interned after 1916."
The book is currently being independently published and both historians have had to raise the money to get the books printed. The book is currently in its final stages with only a few changes left to do. Éireann stated that the project was initially limited to the profiles of those who died but changed as they investigated more.
"Initially we just looked at profiles but we realised that just doing profiles doesn't actually give any context into how these Volunteers died or what was going on when they died, so we included a narrative of the events which were going on at the time as well to build the narrative around them.
"We included details such as how the tricolour began to be flown from castles and other public buildings and other small things which became more and more frequent. It really gives you the context of how society was building towards revolution instead of just being a list of names and faces."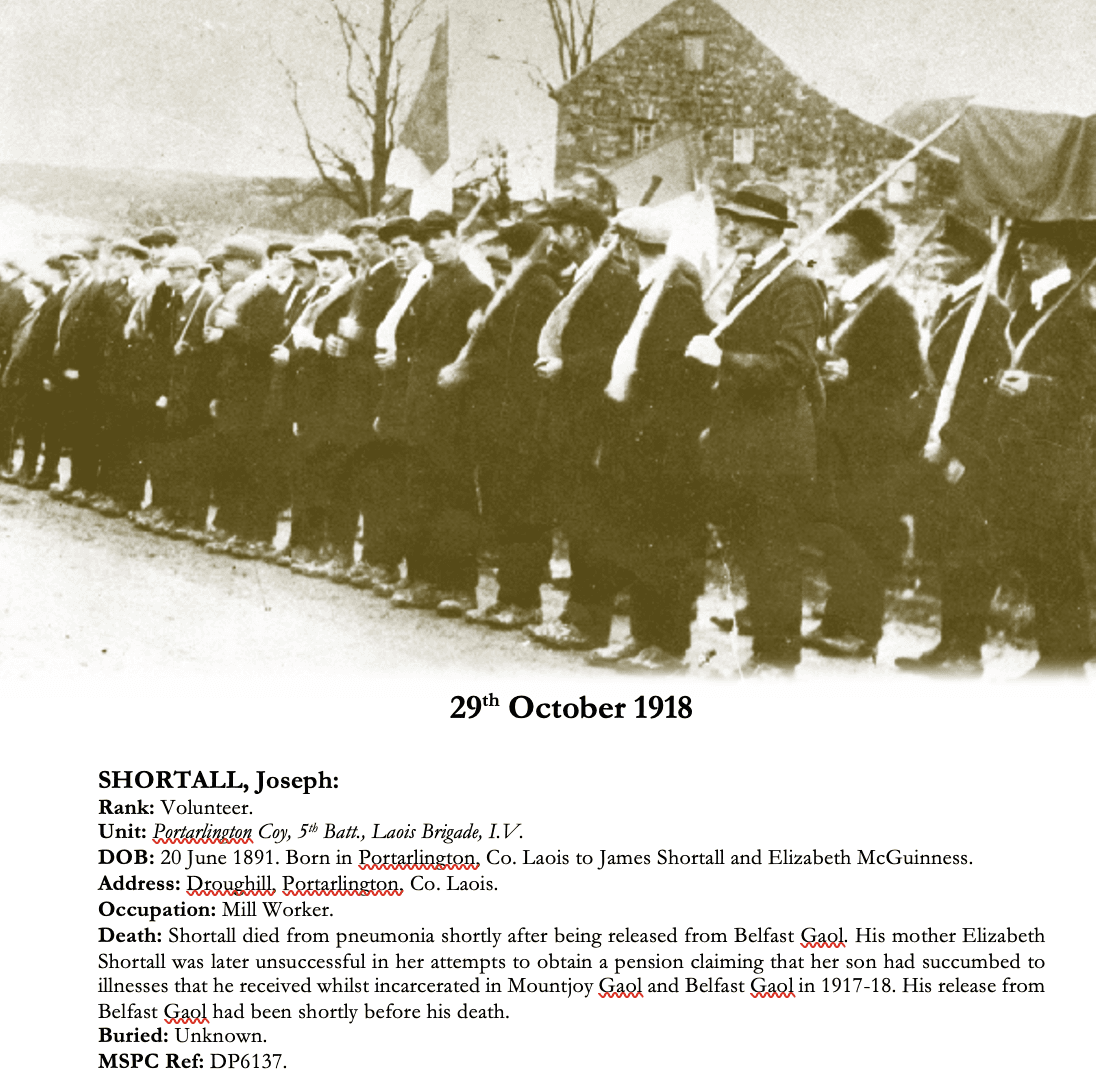 Éireann explained the information they were able to find for Volunteers in the North was patchy and believed one of the reasons for this could be the partition of the island. 
In the Free State Volunteers would be remembered with pride but in the hostile environment which existed for republicans after the crackdowns and intense violence that accompanied the establishment of the Northern state, it was risky for people to commemorate the fallen.
"In the North there are a lot less pictures of Volunteers and we suspect that in the South they would have had the photo on the mantelpiece but in the North it could place your family at risk."
Colum and Éireann are currently finishing up on the year 1920 with hopes the volume for that year will come out by the end of 2023. Éireann stated the overall plan is to have one or two volumes to come out every year for the next few years.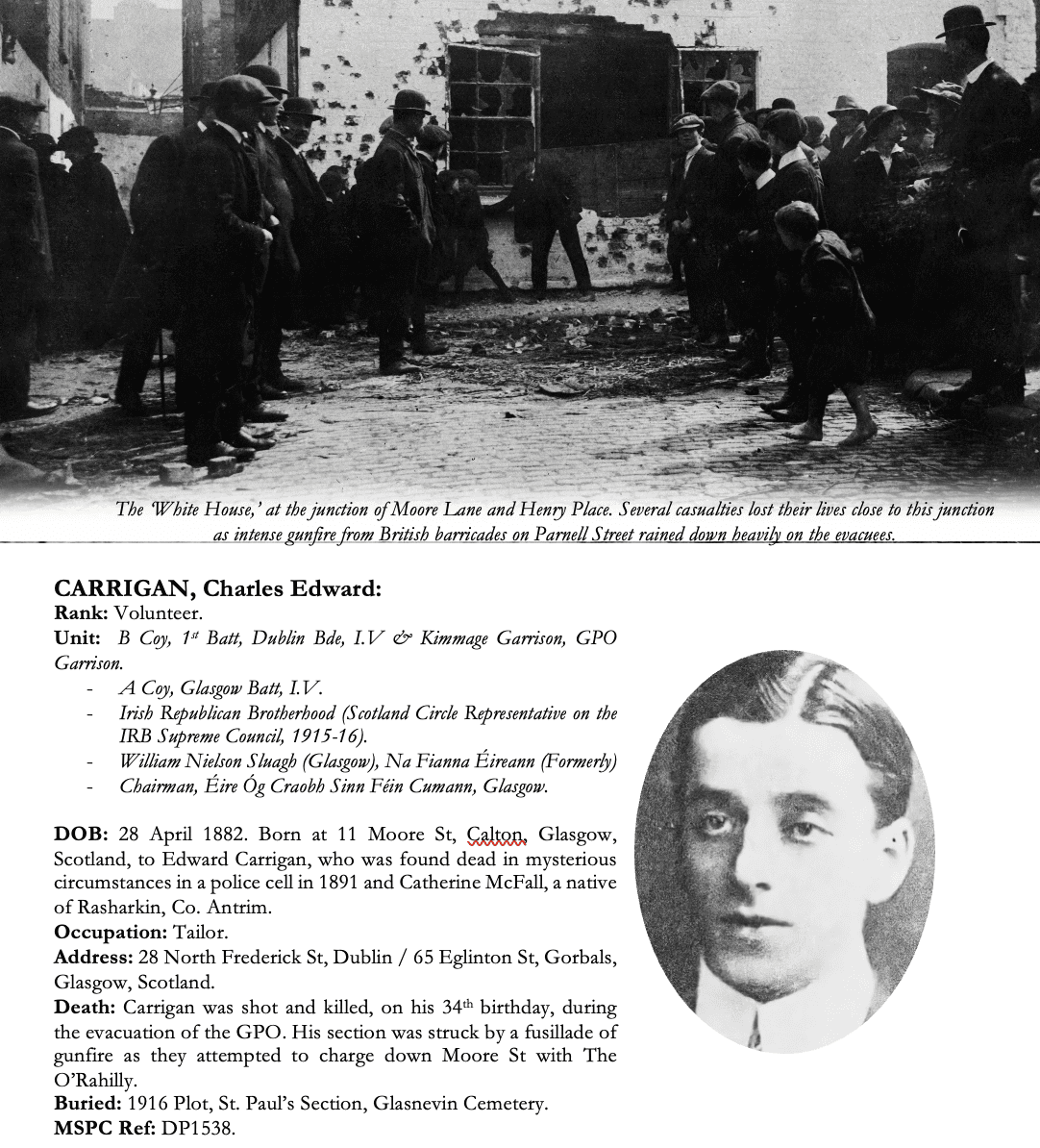 The initial print run will come to around 500 copies but Éireann said that is due to printing contraints as everything is being done independently, without any funding.
They Died For Ireland is currently available for pre-order through PayPal in the following regions:
Ireland: €50/£45 + postage (€10/£10) - Total = €60/£55.
Britain: £45 + postage (£15) - Total = £60 
USA $60 + postage ($40) = $100 
Australia:: $80 + postage ($65) = $145 
Canada: $75 + postage ($55) = $130
Paypal: 1798rcd@gmail.com. 
Buyers are advised to send payment as a gift on PayPal to avoid extra charges.
Éireann said if readers have photographs or information which would be of interest to the authors, especially in relation to republican casualties from Belfast, please contact 1798rcd@gmail.com.