THE 2024 Mini Countryman grows in size and offers electric powertrains for the first time in addition to petrol power, with prices starting from £28,500. Mini's latest SUV is longer and taller than the car it replaces, and combined with a longer wheelbase, improves the space inside, which is crucial in a small family SUV.
There's 460 litres of boot space with the rear seats in place and 1,450 litres with them folded down, and the rear bench can also be moved forwards or backwards, giving you more rear legroom if you need it. This new version of the Mini retains the 9.4-inch central OLED display, which runs on Android open-source technology, so no changes there.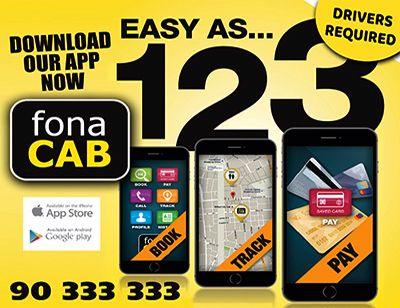 Two fully electric powertrains are available, the Electric E producing 201bhp or the Electric SE producing 308bhp,. The E is powered by a 64.7kWh battery driving a single electric motor delivering up to 287 miles on a full charge. The SE models feature a pair of electric motors, giving a hot hatch-rivalling 0-62mph acceleration time of 5.6 seconds but a reduced range of 269 miles. DC charging at 130kW means the two EVs' batteries take around 30 minutes for a 10 to 80 per cent top-up. 
Petrol engine options include the front-wheel drive Mini Countryman C which has a 1.5-litre three-cylinder turbocharged petrol unit producing 167bhp, will do 0-62mph in 8.3 seconds and give you 46.3mpg. The Countryman S ALL4 will use a 2.0-litre turbocharged four-cylinder petrol engine delivering 215bhp for a 0-62mph time of 7.1 seconds, this version has an automatic gearbox and four-wheel drive. At the top of the petrol line-up is the Countryman John Cooper Works (JCW) ALL4. This offers a scorching 296bhp for a sporty 5.4-second 0-62mph dash. Three trim levels will be available, Classic, Exclusive and Sport, the different trim levels altering the upholstery and trim but not the powertrain or the equipment specs. The Classic features a knitted textile interior with black synthetic leather sports seats. The Exclusive gets a two-tone houndstooth pattern for its knitted textile trim on the dash panel, perforated trim for its sports seats and the option of what MINI calls a 'Spray-Tech' roof, which blends three different colours. Finally, the Sport trim delivers the raciest look and feel, with multi-coloured knitted textiles, black synthetic leather seats with contrast red stitching and more gloss black for the car's grille and logos. Contrasting roof and bonnet stripes can be added. 
There's more driver assistance tech available than ever too – the new cars feature Level 2 semi-autonomous driving technology including optional Automatic Active Cruise Control with steering and lane assistant which allows drivers to take their hands off the steering wheel at up 37mph, in queuing traffic for example. 
The C will start from £28,500, the Sport £33,900, and the hot JCW ALL4 £39,900. The Countryman Electric E and Electric SE models start from £41,500 and £46,600 respectively.
 
THE new school year has begun and it's vital that everyone from toddler to senior citizen is aware of the risks that go with using our roads. 
Many children die and or suffer serious injuries on school journeys, so it's important to help every child learn how to use the roads safely, whether walking, cycling, or travelling in a vehicle. As this school year begins, all parents, guardians, teachers, carers, and older siblings need to play their part in helping children to recognise the risks they face and to understand effective ways of reducing or even eliminating those risks. 
If walking to school is not feasible, ensure the kids are suitably secured in the car and always park safely and legally. Kit your children out with reflective belts and bags, or choose coats with fluorescent piping. If you have to drive to school, park safely and legally, don't pull up on the zig-zag lines outside the school and respect local residents by not blocking driveways or footpaths. Never let children out of the car on the roadside, respect speed limits around schools and respect the crossing patrol, be patient and always be prepared to stop. Keep our children safe.