It is no secret that the past couple of Covid years, coupled with the cost-of-living crisis, have taken a toll on countless businesses across the United States but now help, in the shape of Irish-American businessman Brian Moran, is at hand.
Moran is set to bring his four-week course to Belfast in September in conjunction with his business partner Jocelyn Ring, a branding and leadership expert. The programme is titled Bricks or Sticks: Build a Foundation For Your Business That Lasts.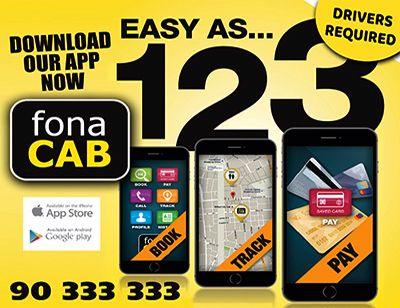 In company literature Moran describes the workshop as a play on the three little pigs and the big bad wolf. To wit, "in the past two years, business owners who built their companies with hay or sticks witnessed firsthand what happens when calamities strike. On the other hand, business owners who built their foundations with bricks may have gotten knocked down, but they didn't get knocked out.

Today, those companies are back on their feet; some doing even better than before the pandemic."
I am looking forward to attending #belfasthome and to giving our Bricks or Sticks workshop to 25 Belfast business owners at the end of September. https://t.co/RoW7oXFSXI

— Brian Moran (@brianmoran) July 20, 2023
Moran says the four-week workshop will show business owners how to properly build their companies on strong foundations.
In a recent conversation with our sister paper The Irish Echo, Moran said, "it was a bucket list item of mine to have these classes, and to help business owners who I see making these consistent foundational problems, or mistakes, in their business." 
Moran has formulated his philosophy during a long and varied career in the business world that includes 22 years on the business side of the magazine world at publications including Success Magazine and Entrepreneur Magazine.
Moran told the Irish Echo that he left in 2002 to begin his own publishing company, which he ran for about eight years, before returning to corporate America at the Wall Street Journal, once again on the business side.
5 in Five Podcast: Five Experts Share Their Insights on the Second Half of 2022 https://t.co/DBmjrwvsTE #SBEpodcast #podcasts #smallbusinessowner

— Small Business Edge (@SmallBizEdge) September 19, 2022
It wasn't long before Moran got the itch once again to go out on his own with Brian Moran and Associates. "The idea," Moran explained, "was that I was going to take my 22 years of publishing knowledge and wisdom and apply it to helping business owners run better companies. At the same time, I was going to help large marketers build a better job of connecting with the small to midsize business market. So I did that for a number of years, probably about six or seven years." 
The website Small Business Edge (SBE) came out of yet another Moran venture, Moran Media Group. Moran envisioned SBE  "as a community for business owners that was not necessarily a destination website, but a community and a conduit that would kind of point business owners in the right direction to the resources that they need."
After a year spent trying to get the community website up and running, Moran said, "I finally shut it down because I didn't like the direction it was heading." Moran was hoping to restart SBE on another platform, "and then of course, COVID hit."
Moran's reaction to the crisis was to, "really kind of put everything that I was working on on the backburner so that I could help as many business owners as I could figure out how to navigate COVID and then help as many marketers with their messaging." In 2021, Moran shared his experiences in navigating COVID as part of a panel at the Irish Echo Campfire in New York (below).
Moran described himself to the Irish Echo, as "a constant student," and it was while taking a "mastermind" class that, "the person leading the group looked at my business, heard my story and he said, you really have three companies here."
Our new monthly workshop for 20 #smallbusiness owners starts October 3rd!

Visit https://t.co/d2BNpVGXjd for more information and to register. Co-hosted by @TheRingEffect and @brianmoran.

They will help you create a "brick" foundation for your biz (instead of a "stick" one)! pic.twitter.com/UoavtbLLm2

— BricksOrSticks (@bricksorsticks) September 14, 2022
Moran recalls the conversation.
"You have Brian Moran and Associates and that seems to drive a lot of your revenue where  you are the brand and the marketers know you, business owners know you, because of your social presence and because of all of the work you did publishing, and they're hiring you." 
Moran went on, "then you have this small business edge brand, which is your podcast newsletter website. And as you know, it's kind of like a repository for all of your content. And people can sponsor that content and respond to your newsletter and whatnot. And then the third company is this SPE marketplace, SP stands for Small Business Edge marketplace, which is the community that I wanted to start back in 2018, but didn't."
So it was with this background in the business world that Moran felt that now was the time to cross off that "bucket list" item and start "Bricks or Sticks" with Jocelyn Ring.
During the workshops, attendees will:
Examine three types of business ownership to see which one makes the most sense for each participant and how they should structure their business and avoid pitfalls
Discuss the differences between a reactive mindset and a proactive one (and how to be more proactive in business)
Put together "GPS Plans" that help business owners navigate uncertain and uncharted territory to achieve their strategic goals
Play a game called "What If…" and put together contingency plans, so they know how to get around obstacles before they reach them (this means more peace and better sleep).
Review internal and external brand messaging to better engage with customers, prospects, and employees so they don't chase marketing "shiny objects" that promise to hook customers and talent. 
"Lastly," adds Moran, "Jocelyn and I will share our 'secret sauce' for success. It's something we call DCA— Discipline, Commitment, and Accountability. This is what we've found to be the missing link for 99 per cent of business owners."
Small business owners or would-be entrepreneurs can sign up online for the Bricks or Sticks course in the Innovation Factory on Friday 29 September.