TEACHERS and school staff from across Belfast have been celebrated at the 11th annual Blackboard Awards.
The awards, which returned to the Europa Hotel, Belfast on Friday, saw 40 outstanding teaching professionals honoured for their contributions to the education of young people.
Honourees at the celebration include Suchitra Varma, a classroom assistant at Methodist College Belfast, who was recognised for her work to promote the education of newcomers with the 'Newcomer Children' award. 
Principal at Belvoir Park Primary School Pamela Jones took home Principal of the Year, while Lisa Jane Rodgers of St Louise's Comprehensive College was named STEM Teacher of the Year.
We're back with our next award. Mark Adair from @lidl_NI presents the Cross Community Champion Award to Natalie Clarke from @IC_Glengormley #BlackboardAwards pic.twitter.com/GlhtwwyTIG

— Andersonstown News (@ATownNews) February 3, 2023
Also celebrated was Natalie Clarke, teacher at Integrated College Glengormley, who received the Cross-Community Ambassador Award. James Curran, Principal at Harberton Special School was named Special Needs Education Champion.
Every year, the Blackboard Awards celebrate the teaching staff from both primary and post-primary level who have worked tirelessly to support the academic development of their pupils and help inspire future generations.  
With over 150 nominations, 2023 was a record year for entries across the profession.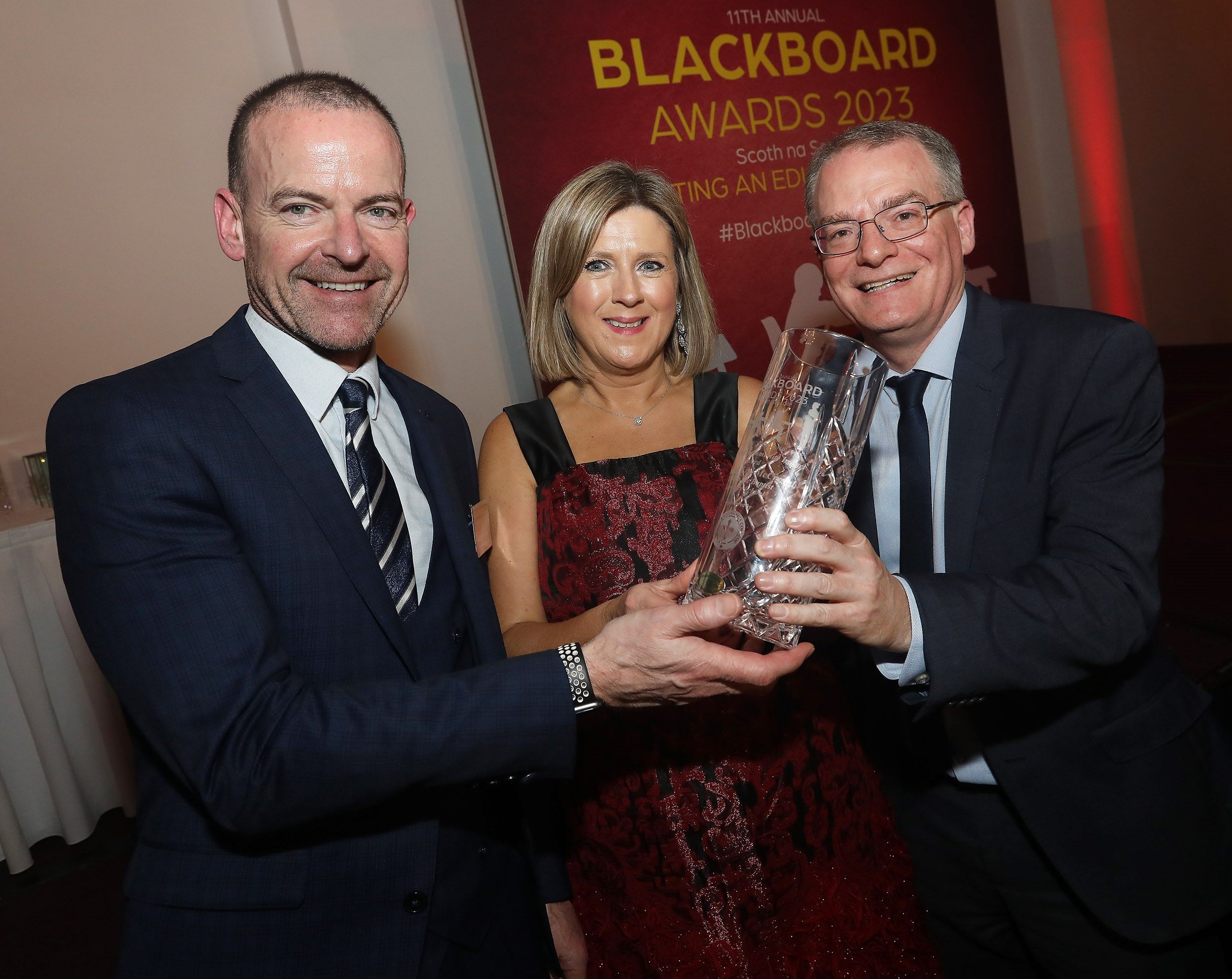 Speaking after receiving her award, Natalie Clarke, Teacher at Integrated College Glengormley and Cross-Community Ambassador award winner said: "It is an immense privilege to be awarded the title of Cross-Community Ambassador.
"I am grateful every day that I get to work with my pupils and colleagues at Integrated College Glengormley. This is certainly a career highlight for me, and I thank those who supported my nomination."
Lord Mayor @CllrBlack makes a presentation to Dr Alison Jackson from @SamfordU #BlackboardAwards pic.twitter.com/yYQfMhkuRh

— Andersonstown News (@ATownNews) February 3, 2023
This year's event was proudly sponsored by H&J Martin Asset Management Services, and event partners Cirdan, St Mary's University College, Maritime Belfast, Lidl, FLYNN and Comhairle na Gaelscolaíochta. 
Kieron Millar, Managing Director at H&J Martin LTD, said that they were delighted to have been the headline sponsor for the 11th Annual Blackboard Awards 2023.
"Teachers are the backbone of the employment market for businesses such as ours, so it was a privilege to participate in recognising their hard work," he added. 
Children's Commissioner @ShriekingGreek tells those gathered that this evening is about celebrating those teachers who keep going regardless of the trouble the system is in #BlackboardAwards pic.twitter.com/decJzf9WeV

— Andersonstown News (@ATownNews) February 3, 2023
Northern Ireland Commissioner for Children and Young People, Koulla Yiasouma, added "There is no denying that these are difficult times for so many children, young people and families as they emerge from the pandemic and grapple with the cost-of-living increases.
"It is to their teachers and education staff that children and young people turn to for sanctuary, for safety and for support in these difficult times.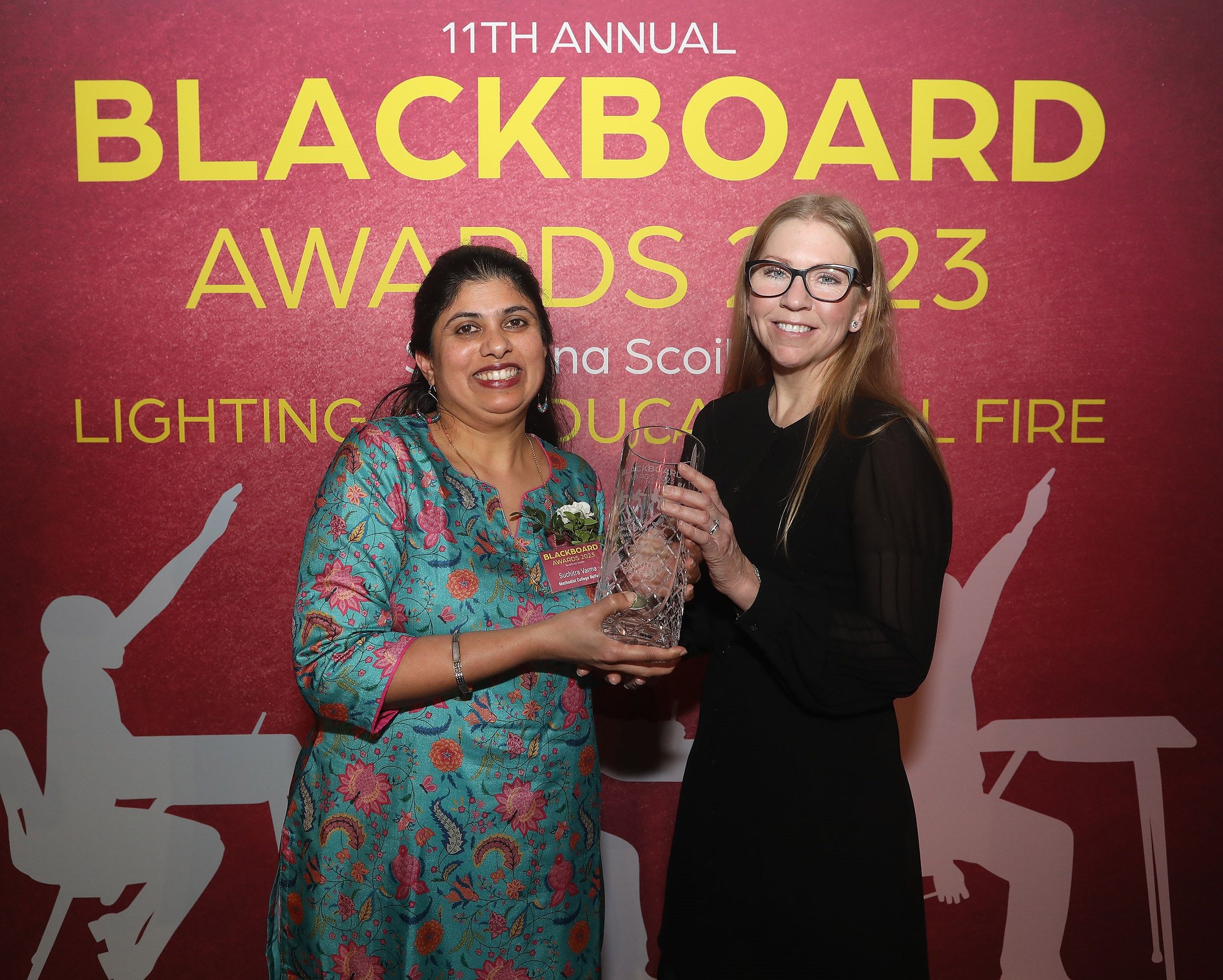 "This is why I am delighted to have participated in this year's Blackboard Awards as it was an opportunity to thank these extraordinary people for everything they do for our children and young people."
Speaking ahead of the Blackboard Awards 2023, Editor of Belfast Media, Robin Livingstone, said: "In these uncertain times, teachers are the rock on which our entire community stands. It's a privilege to be able to shine a light on the inspiring educationalists who epitomise the very best of Belfast. Congratulations to all who took part."