IT was a winning return after 10 months out of the ring for Caoimhin Agyarko (now 13-0) as he took care of business against former sparring partner Grant Dennis (now 18-5) on then undercard of Katie Taylor vs Chantelle Cameron at Dublin's 3Arena on Saturday by way of a shutout decision (100-90 x3).

The Belfast man has endured a frustrating 10 months on the sidelines due to injury, but proved his hand issues were resolved as he dominated throughout and even looked on the cusp of a stoppage win.
That he didn't close the show early jarred him a little, but all in all, he was more than happy to have returned with an emphatic wi to improve to 13-0.
"It was great to be back in front of my home crowd," he said after.
"The atmosphere was unbelievable and it felt good to be back in the ring.
"He (Dennis) took some big shots and I'mm a bit disappointed I didn't get the stoppage. I was cagey at times when I had him hurt and should have stepped through the gears.
"I've been out of the ring close to 11 months, but there's no excuse. I don't believe in ring-rust. Others might say that, but it's my job to get in there and fight.
"It was great to be back. Grant was tough but I got the win and that's the most important thing."
⚡@caoimhinagyarko with the perfect zombie remix walkout 🥹 uppa Belfast #TaylorCameron pic.twitter.com/MUX1leeuZr

— Niamh Campbell (@niamh_journo) May 20, 2023
Solid jabs were traded within the opening seconds before Dennis had success with a good right, but it sparked the Belfast man into life who thudded home with one of his own and there was a sense it had already made a dent.
A shot Agyarko has consistently favoured in the first portion of his career was the 'Canelo body uppercut', but under new trainer Joe McNally that - and the leaky defence that was a payoff - appears to have been addressed. 
One would forgive some ring-rust given the layoff, and he was shipping some shots early, yet a look at the feet told a tale as Agyarko was finding his groove a little better and his legs less stiff when the punches landed.
The Englishman landed a good left in a trade, yet it was his last shot on the retreat; Agyarko felt it and pressed, letting the hands go with a peach of an uppercut that became a prelude to a flurry of shots that left referee David Irving with decision to make.
In the clinches and in the trade, the levels were apparent, the combinations from Agyarko suggesting he was confident that there was nothing untoward untoward.
In a way, it was a perfect evening for Agyarko. Rounds in the bank are a currency that one can raise down the stretcth, yet then injured left hand held up.
Yet, credit to the Englishman who showed plenty of heart, but he was simply out-gunned.
"My jab was unbelievable tonight," Agyarko offered.
"I could have went through the gears in two and threes, maybe fours, instead of letting ones and twos go.
"There's still a lot of positives to take. I've been out of the ring for close to 11 months and what Joe (McNally, trainer) has been teaching me was teaching me in glimpses.
"Once I become the full package, I'll be a world champion and when I've had tie to work with them properly, the knockouts will come and I'll be pleased with my performances."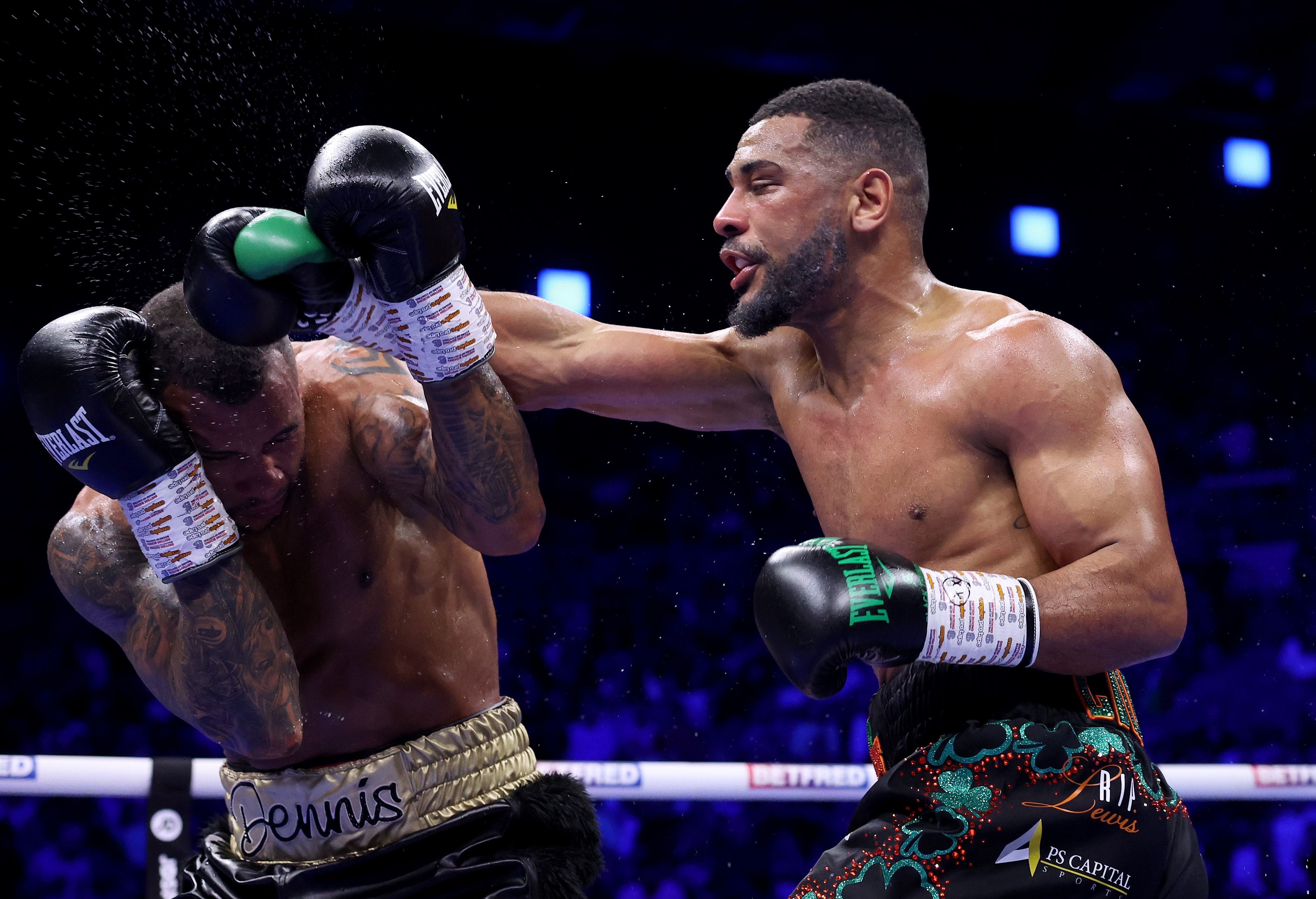 Having missed out on close to a year of his career, Agyarko is keen to return as soon as possible to get thing s fully moving.
Prior to the ha d injury, he was in a good place in terms of a world ranking and first up, he wants to regain that and begin to go through the gears.
Now training in Liverpool under the tutelage of Joe McNally and Declan O'Rourke, he believes a few camps with the duo will begin to produce the desired results and insists the best is yet to come with a desire to stay busy.
"I'll leave that to my management team and promoter, Eddie (Hearn)," the 26-year-old said of his next move.
"I'll just get back in the gym after a few days off for a holiday. I want to be out as soon as possible. I don't care who I fight."