A YOUNG Lagmore man has taken the penultimate step towards the priesthood this month with his ordination as a deacon taking place in the Church of the Immaculate Heart of Mary, Carryduff.
Rev David Aksenczuk (26) told the Andersonstown News that he was excited to begin his service within the priesthood.
"The process of becoming a priest is long but begins in your heart, with God. It is a vocation and involves a significant period of discernment, a decision-making period, as well as six years study in the seminary in Maynooth," he said.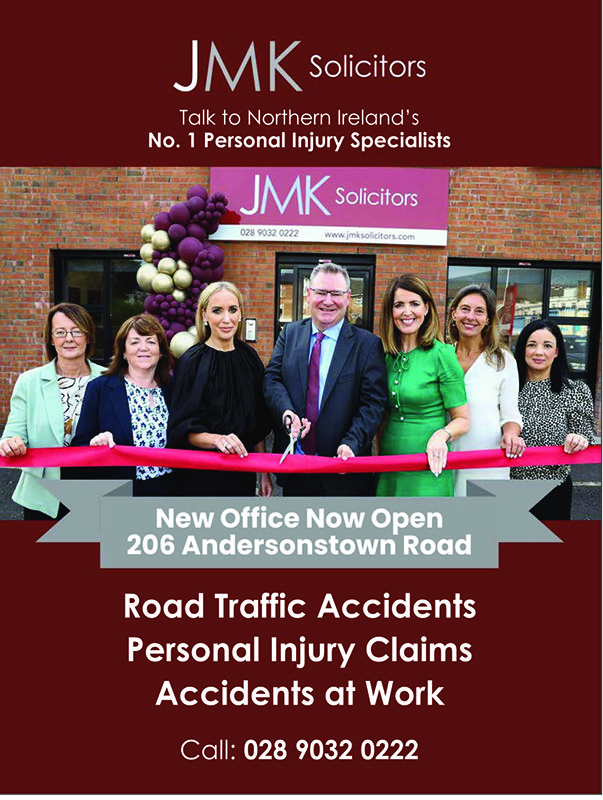 "I'm excited to get started in my role, and have already begun helping out in the parish in which I minister, in Carryduff. There are new things I'm involved in, including visiting the sick and preaching in Mass. I also performed a baptism for the first time, which was a special moment."
In attendance at the ceremony, presided over by Archbishop Noel Treanor, were David's proud parents, father Jarek and mother Ola. The Aksenczuks are natives of Poland, who arrived in Ireland in 2007 and moved to Lagmore in 2017 after a period living in east Belfast.
"My parents are obviously very proud," said David. "They've always given me their full support.
"Likewise I'd like to thank my home parish in Lagmore, Christ the Redeemer. Everyone in the local community, family and friends, have been incredibly supportive and welcoming."
Rev Aksenczuk will complete his full ordination to the priesthood later this year in the summer.