IT doesn't look like Belfast, does it? You can barely see a house in the distance and the whole vista is one of wilderness and greenery.
But this is our city – from the northern shore. Look closely and you can even pick out the famous Napoleon's Nose rising out of Cave Hill in the distance. It looks as wild and remote as the west coast of Ireland. The power of nature at this time of year always astounds Dúlra, in what seems like a few weeks winter is forgotten and a growth spurt transforms everything.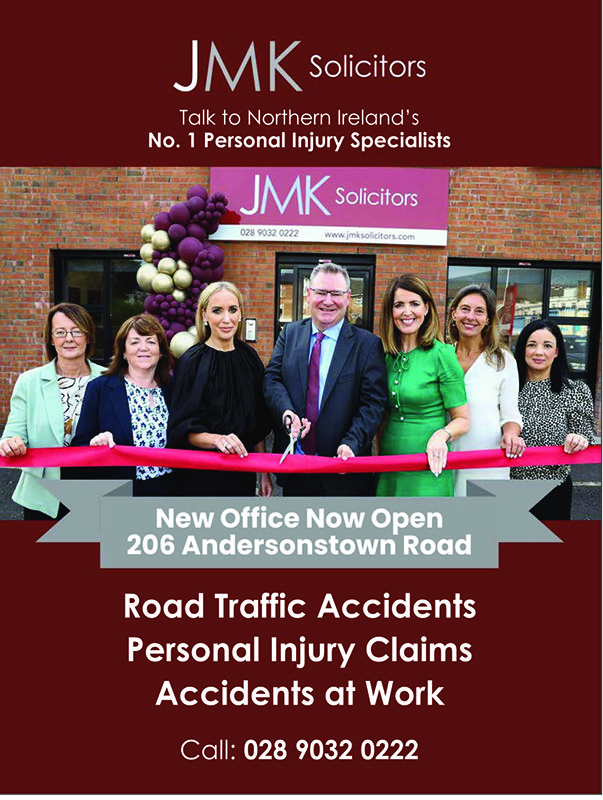 Bird expert Geordie Hynes was in his element this week as he and Dúlra went discovering this 'new' May landscape. Geordie's not one for paths, hardly surprising for a guy who spent his youth and much of his adult life in the Bog Meadows. Any time you go out for a dander with him, he'll go off on tangents in every direction, like a toddler in a park. One minute you'll be chatting side by side, next you'll realise he's stopped to bury his head in a whin bush or taken a detour to peer into a bed of nettles. Or, as in this picture, almost vanish into a bed of long rushes.
Wildlife won't come to you, you have to go into its world. Dúlra took this picture as Geordie walked painfully slowly across the swamp, examining every inch before taking a step forward to make sure he wasn't disturbing any nests. Because birds' nests are his specialist subject. If Mastermind had an outdoor, practical element, he'd be champion. He's found them all over the years – he's even got a licence allowing him to find and record birds' nests.
Not that a lack of a licence ever stopped Dúlra trying to discover a bird's greatest secret. Not for any untoward reason, but because it can give you a greater insight into the bird's life. It's amazing to see the nest itself – each species constructs its own beautiful home particular to its needs – but also because once you've found it you can step away and watch them from a distance knowing their direction of travel.
Our glorious weather is a boost for birds rearing a family. On Sunday, they darted ahead of us, alarmed by the intruders. Meadow pipits, skylarks, wrens, thrushes, stonechats. We focused our bins on a female reed bunting who had clearly just left her nest. We devoted 10 full minutes to her, watching from a distance, hoping she'd lead us back, but she finally disappeared over the hilltop, outsmarting us.
Geordie did find a linnet's nest in a whin bush, but it was empty. The youngsters had just recently fledged, leaving a nest that looked more like a teenager's room than a pretty home.
Every year, this area of wilderness changes as the vegetation develops. It's becoming drier, so we didn't see or hear any sedge warblers, which used to be common. And the female reed warbler was the only one we came across.
But the new conditions have proved an attraction to another small bird, one which Dúlra has rarely come across, but whose song is up there among the best.  The whitethroat – gilphíb in Irish – is a member of the warbler family and is a bird of scrubland. It likes ditches and dense vegetation and in Ireland it was most common in County Clare's Burren, but generally absent from large swathes of the North. But here in downtown Belfast, it has recently found a Burren-like environment. And that's an environment that's becoming increasingly rare as farmers cut out any wild areas from their fields.
We heard half a dozen singing males during our dander. Geordie's found their nest before, of course, so he didn't spend too much time painstakingly examining the high nettles and brambles  where they'll build it.
Whitethroats are migratory birds and every decade or so their population will plummet due to droughts in Africa, so it's great that they're finding a perfect habitat in Belfast where they can rebuild their numbers.
This is a forgotten, abandoned part of Belfast,  and it's all the better for it. Let's hope it stays that way for many more years for the whitethroat – and for the birdwatcher.
 
If you've seen or photographed anything interesting, or have any nature questions, you can text Dúlra on 07801 414804.