NO filters have been used to enhance these pictures, they are exactly as you see them  and they left Dúlra standing in stunned silence.
This was the scene yesterday when Dúlra paid a visit to Valley Park in North Belfast. It's a great wee park that not a lot of people seem to be aware of – and that's exactly why Dúlra visits. It's never as busy as its two closest visitor hotspots, Hazelbank and Cave Hill Country Park.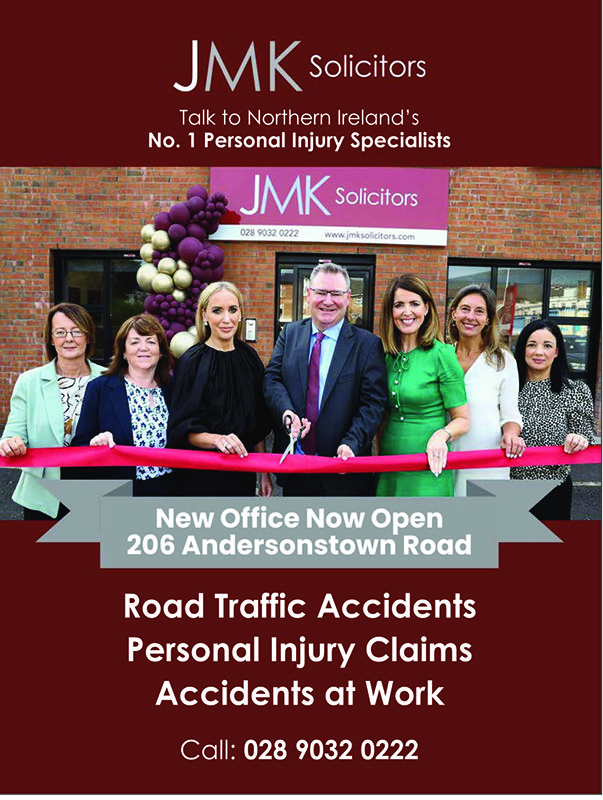 Antrim and Newtownabbey Borough Council seem to have a better awareness of current environmental thinking than most – one massive stretch of grassland beside Valley Leisure Centre has been left uncut for a couple of years now and is signposted as being part of the All-Ireland Pollinator Plan. And all the trees planted in the park itself over the last quarter of a century are native Irish varieties – there are banks of oak, hazel, cherry, rowan and still-healthy ash. You can walk along the paths here surrounded by deep forest on either side, their leaves meeting overhead like a bridge – and you won't even get your trainers dirty! It's like Colin Glen without the slopes and the ravines.
Woods like these soon become so thick that no normal person would even consider venturing off the paths, but Dúlra is no normal person. Years of birdwatching means woods act like a magnet, drawing him in. As poet Robert Frost famously wrote: "The woods are lovely, dark and deep..."  Come across a family of long-tailed tits or a flock of tiny goldcrests, and all those scrapes and scratches are worth it. Dúlra is convinced that the woods here are healthy enough to sustain red squirrels, replaced in so many areas by the invasive American grey, and a forest bird he hasn't seen for years: the spotted flycatcher. That's what brought him here.
But the water stopped him in his tracks. Green algae has been in the news recently as it has formed a carpet over the famous Lough Neagh, doing untold damage to life underneath and forcing fishermen whose families have earned a living there for generations to tie up their boats. Authorities say the 'algal bloom' there is a result of the warm weather and an invasive species of mussel on the lough bed – zebra mussels, which originate in Ukraine and southern Russia. By attaching themselves to the underside of boats, they've managed to colonise many parts of the world. 
The effect they have on water doesn't at first appear to be harmful as they actually make it cleaner by filtering out pollution. But, counterintuitively, the clear water is then penetrated deeper by sunlight, prompting the algae growth. 
The first zebra mussel was found in Loch nEachach in 2005. They kill other mussels and build huge colonies on the seabed, smothering native clams. The battle against them is like a world war, costing billions of pounds. $500 million a year is spent fighting them in America's Great Lakes alone.
In Valley Park, it's clear the ducks aren't comfortable. If you look closely at one of these pictures, you can make out two mallards on the left – a male and female. But they aren't in the water where they would usually be, but standing on a stone at the water's edge like they don't even want to dip their feet into the pea soup. You might make out another invasive species growing on the bank behind them – the giant rhubarb, which we brought to this country from Brazil and which is marching across Ireland from west to east. Its massive leaves smother all native plants.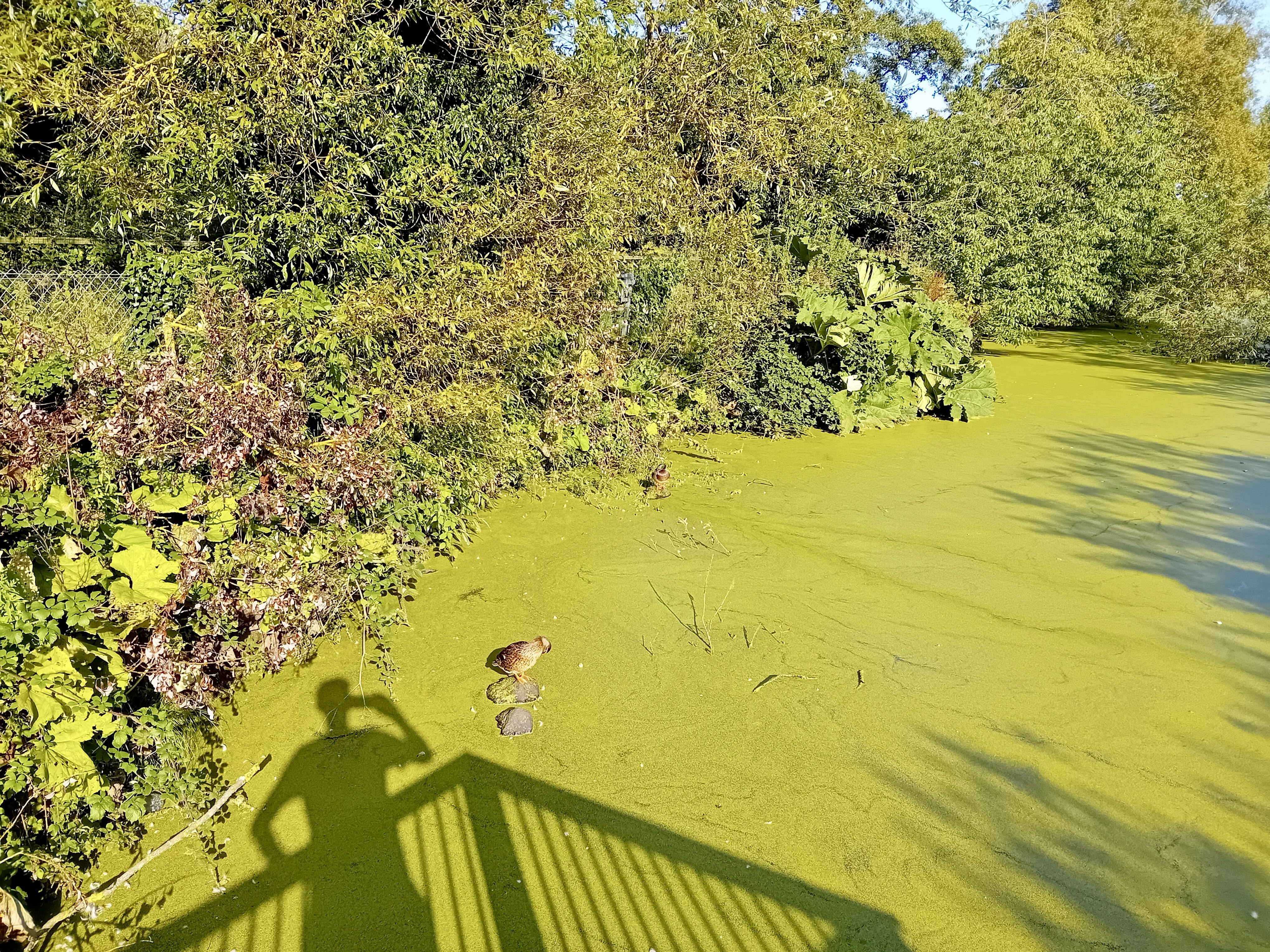 Dúlra doesn't know if zebra mussels have reached Valley Park, but the water here is alarmingly similar to Lough Neagh. And the bad news for the mallards here is that the late-summer heatwave shows no sign yet of fading, so the algae will grow for some time yet. It seems people have done a lot of harm to nature, even if much of it was unintentional. Dúlra didn't see any native Irish red squirrels here this week, but its comeback in many areas from the brink of extinction is evidence that we can also do good.  It seems the mallards – and the fishing families of Lough Neagh – are now in need of swift action.
•Reader Teresa Girvan contacted Dúlra to say how she and her family enjoyed watching a giant buzzard hover over her Ardmore home this week. It's brilliant to see such a large bird of prey overhead – finding food in the many parks dotted across our city.
If you've seen or photographed anything interesting, or have any nature questions, you can text Dúlra on 07801 414804.