This week in 1981 in the Andersonstown News, hunger striker Kieran Doherty was laid to rest, and Peggy O'Hara described the final agonising days and hours as her son Patsy died on the H-Blocks protest
 
Now that the hunger strikers' relations are coming under increasing pressure to help end the hunger strike, Mrs Peggy O'Hara, mother of dead hunger striker Patsy O'Hara, has explained in a letter to the Sunday World how she felt during her son's long ordeal, and how she finally decided to follow his wishes, and let him make the ultimate sacrifice.
Mrs O'Hara said that the Republican leadership could not order the hunger strikers in Long Kesh to give up their deathfast.
She said that her son, who was a member of the INLA, was asked by the leadership not to go on hunger strike because "other prisoners needed him" and urged him to step down and let another man take his place. But he refused and in a note written on toilet paper and smuggled from prison, he told her why. He wrote: "Mammy I am committed to the hunger strike and no way would I stand down and say to the next man to go first."
Mrs O'Hara said as she and her son were close friends as well as mother and son, she understood and was aware of his decision and the reasons behind it "but it did not relieve the soul-searching agony I was to go through".
She denied Jim Campbell's claim last Sunday that while the prisoners starved the leaders ate "steak and chips" and lived a normal life.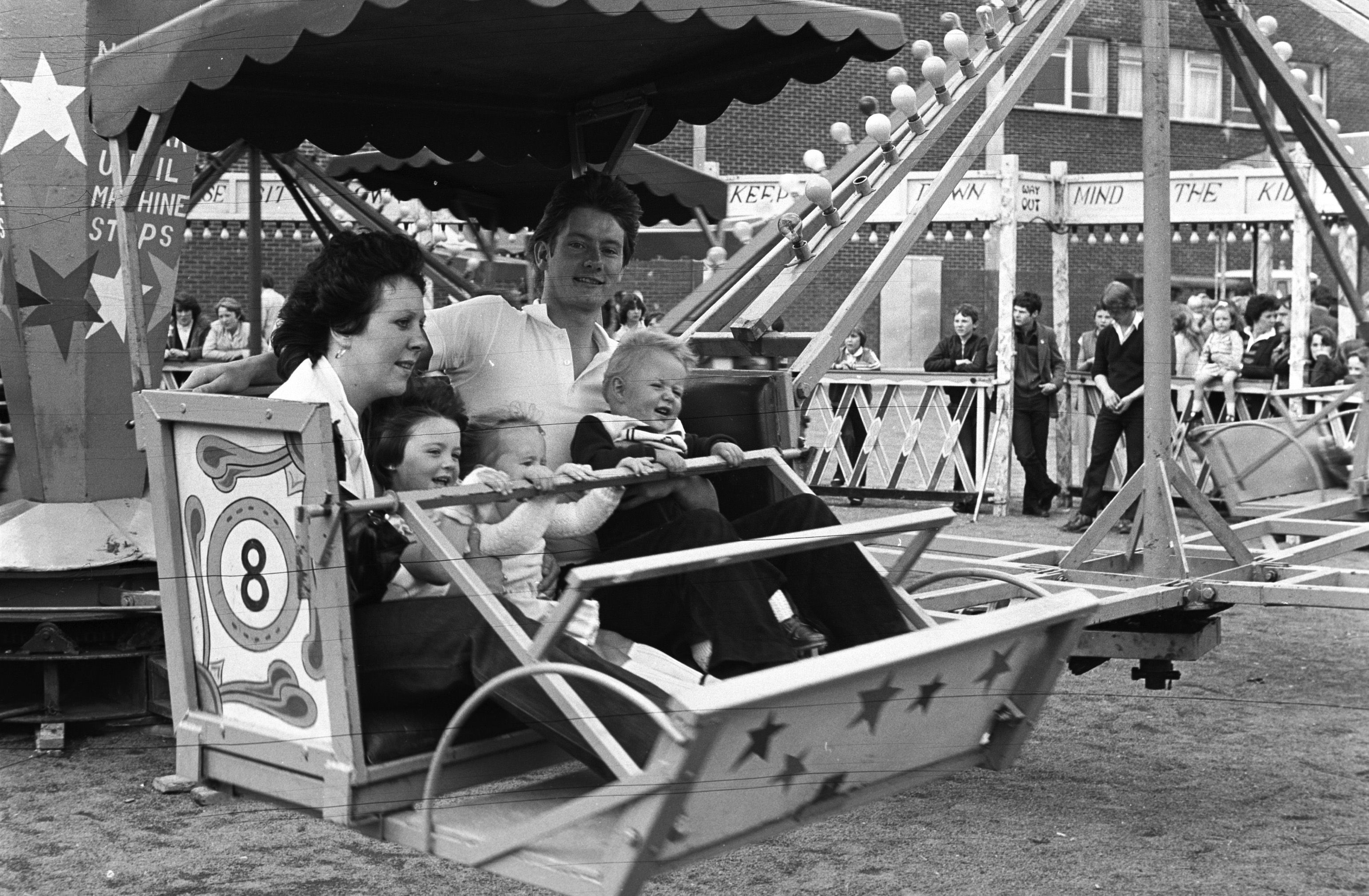 "In the latter days of the fast I stayed in Belfast so I could visit Patsy every day and share all the efforts being made on his behalf.
"I must say that no stone was left unturned by all those sincere and genuine people working for an end to the hunger strike.
"In the days I spent among those people, I saw nobody eating big steaks as Jim Campbell imagines.
"All I saw was red eyes and ashen faces brought about by sleepless nights and desperation in their attempts to get something done to end the fast. I saw them working for hours on a cup of tea and a sandwich," she said.
Mrs O'Hara says the only real meal she saw during the last days of the hunger strike was the one that was brought every day to her son's prison bed and left beside him – a meal that was still there after he had died.
And she speaks of the anguish she felt as she watched her son die.
"No words of mine could express what I really felt on my lonely vigil watching my son's life ebb away, but I will try to tell you some things that might make others understand a little more.
"From the day my son went on hunger strike I knew he was absolutely resolute about what he was doing, but he was always full of hope and told me not to worry. I too was full of hope and in the back of my mind I was determined my Patsy was not going to die.
"Unknown to anyone at this stage I had decided that when all else failed and Patsy was in a coma that I would sign for medication to save his life.
"In the light of that I was careful to avoid making any promises so as not to be bound as other families had been to their sons."
Mrs O'Hara reveals that when everything else failed and it looked black for her son who only had a short time to live, she decided the time had come for her to intervene.
It was then I made it known to the leadership of the movement outside that I was going to sign for medication to save Patsy's life and I wanted to tell them first," she said.
"My decision was met with sympathy and understanding. They said I had a right to make that decision if I so wished and that just as they had stood behind the prisoners in their decision to go on hunger strike, so also would they stand behind mine. They said they wouldn't desert me," Mrs O'Hara said.
She continued with the story of how her son died.
"The next time I went to visit Patsy he looked terrible and I felt heartbroken but determined that I was not going to let him die.
"When the warder came to tell us that our half hour was up, I put my arms around my son and told him, 'Patsy, at this moment I don't care about Ireland or the whole world. You are the only thing that matters to me. Everything else has failed and now I am the only one who can save you and I'm going to do it'."
And she rushed from the prison bed not even bearing to look back.
On her next visit she had to sit the whole night alone with her dying son because her husband who had rushed from Derry, had arrived late and wasn't allowed into Long Kesh, although he sat all night in the car park.
Her son had had a heart attack and she was at his bedside moistening his lips and tongue with damp cotton wool because he could no longer take water.
"His eyes were open but he could not see. He was weak but seemed unable to speak, but I knew when I held his hand he was still conscious.
"There I was, myself alone, consumed with grief and torn by this dilemma when almost as if reading my mind, he turned to me and spoke lucidly and firmly, saying, "Mammy, I'm sorry we didn't win, but please Mammy let the fight go on."
Mrs O'Hara said: "Those words gripped my heart like a vice and only then did the reality of his dying hit me.
"I could never explain the torment of my mind and the pain in my heart in those last lonely hours. I thought this is how Mary must have felt when Jesus told her 'I must be about my father's business'. I prayed for strength, I prayed for help. It was so lonely."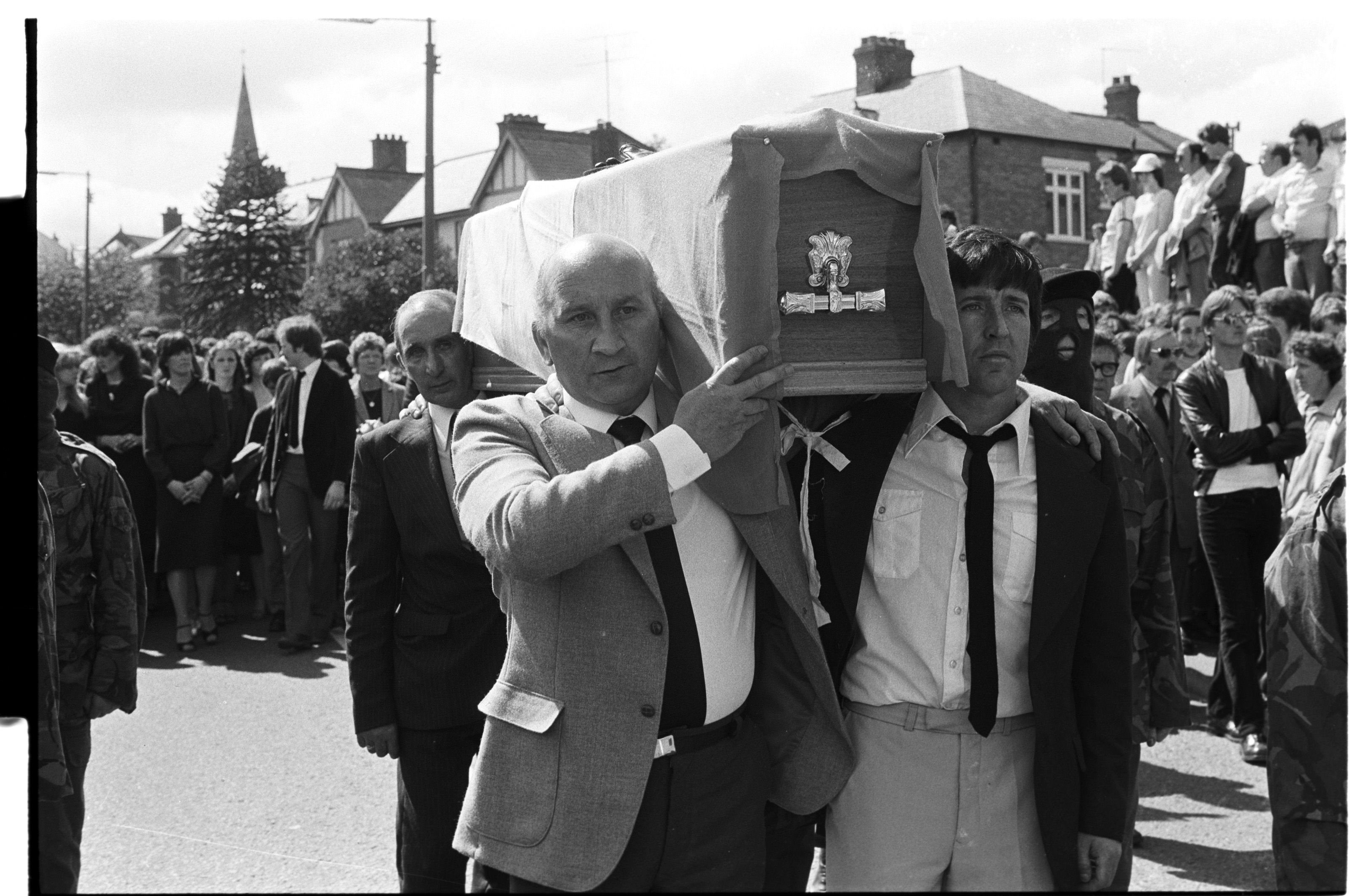 About this time a warder arrived and said her husband wasn't allowed in as he had come late, and refused Mrs O'Hara permission to go and sit with the McCreesh family who were keeping a vigil over their dying son in the next room.
"I continued to wet Patsy's lips and hold his hand. I knew I had to wait until he was unconscious before I could carry out my intentions. My mind was racing. I knew that if I signed for medication he would continue his fast when he became conscious again.
"I asked myself would I be trying to save him only to prolong his agony and his suffering. I argued with myself and said I didn't care if he hated me for the rest of his life. I just want him to live."
Patsy O'Hara didn't die that night and her daughter Elizabeth took over from Mrs O'Hara at the bedside, wetting his lips with moist cotton. She said: "Patsy I'm going to save you," and Mrs O'Hara says that at that moment he sealed his lips and pushed away the moist cotton wool as if he feared that she was trying to give him medication.
Mrs O'Hara said: "Elizabeth continued to moisten his tongue which was now greatly swollen but he still rejected the drop of water.
"By now his eyes had rolled to the back of his head, and showed only the bloodshot whites of his eyes. There was an unbearable smell of death in the over-heated cell. Patsy was blue in the face and moaning with pain. I thought I would go mad.
"Around this time his brother Tony – another prisoners in the H-Blocks – arrived under guard.
"We were ordered to leave and go into the next room during Tony's 10-minute visit. Some hours later Patsy died."