SINN Féin have secured three seats in the Glengormley area of Antrim and Newtownabbey Council for the first time.
With four gains on the Council, Sinn Féin are now the second largest party, with nine seats, only four seats behind the DUP on 13.
New candidate Eamonn McLaughlin was elected alongside sitting councillors Rosie Kinnear and Michael Goodman. The Sinn Féin gain was at the expense of SDLP's long-serving councillor Noreen McClelland, who has represented the area since 2001.
DUP councillor Alison Bennington topped the poll and the party retained their second seat through Paula Bradley, former Deputy Leader of the party.
Alliance councillor Julian McGrath and UUP councillor Mark Cosgrove also retained their seats in Glengormley DEA.
Speaking about securing a historic third seat for Sinn Féin in Glengormley, Eamonn said: "I am honoured to have been elected to Antrim and Newtownabbey Council by the people of Glengormley Urban. I want to thank every person who gave me their vote.
"Sinn Féin went into this campaign with a commitment to work for all, and I look forward to working with my colleagues to represent the people of this area and deliver first-class council services.
"This election was an opportunity to send a signal that it is time to get the Assembly up and running, and it is becoming clear from today's results that this is what the majority of voters want."
Poll-topper Alison Bennington was delighted with her re-election.
"It has been a pleasure to serve the people of Glengormley Urban for the last four years, delivering on issues that matter to you," she said.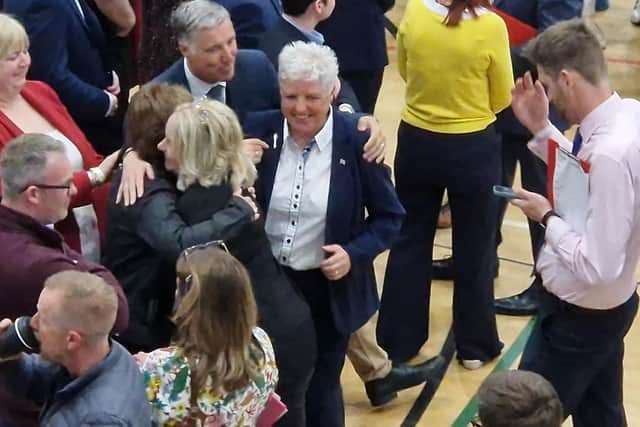 "It is also my pleasure to serve you for another four years. Those that voted for me I want to say a huge thank you to you all. I am here to fulfill the mandate you gave me."
UUP councillor Mark Cosgrove added: "I would like to thank the good people of Glengormley Urban for their support yet again to help me win my fifth consecutive election victory.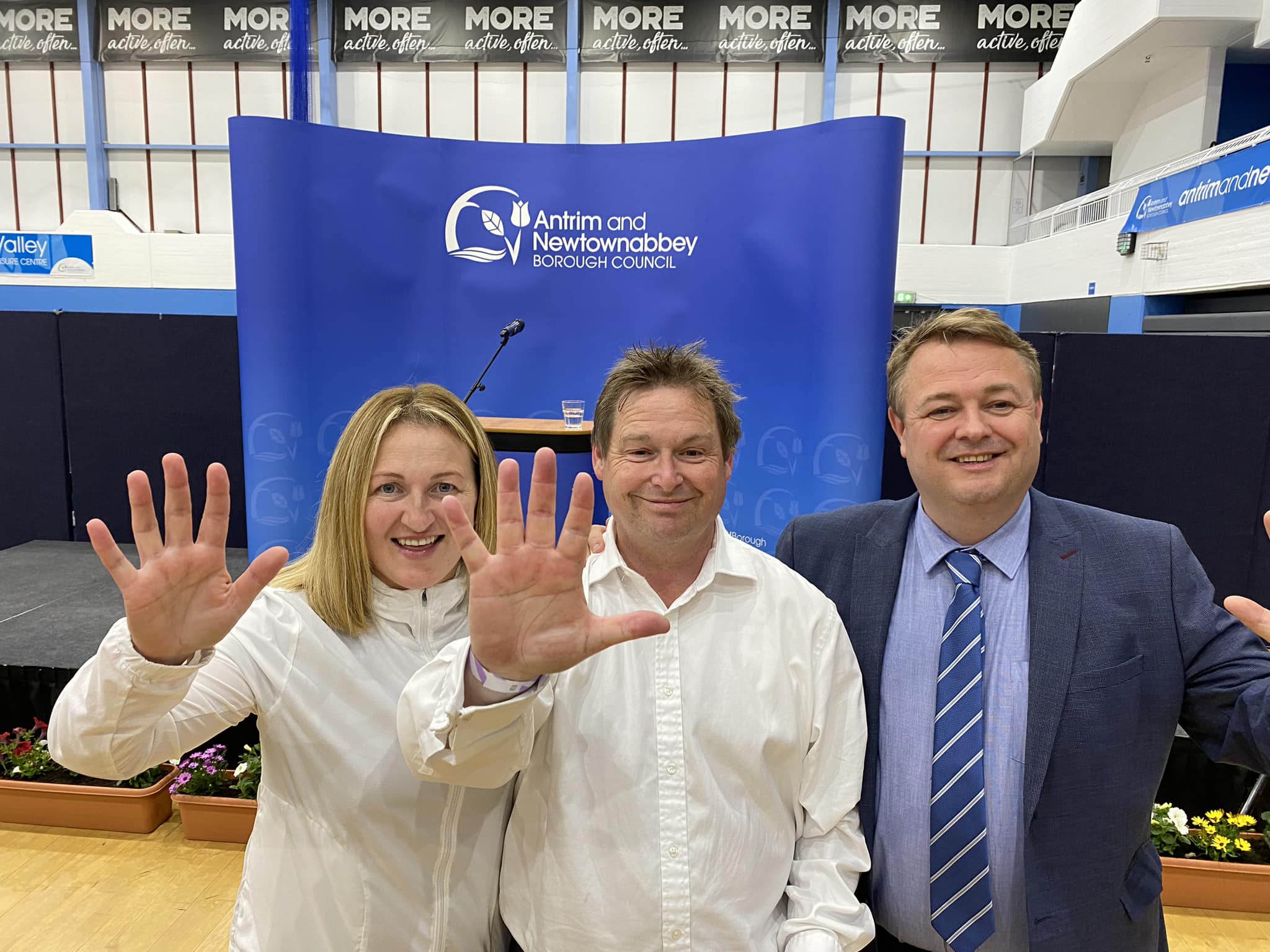 "I would like to thank so many people who worked so hard in my campaign to deliver this result. Unionism PLC has lots of soul searching to do to promote the massive benefits of our fantastic United Kingdom to all regardless of colour, creed or religious affiliation.
"I'm really proud to be re-elected 18 years after my first one. Thank you everyone again and I will continue to work to deliver for all the people."
Alliance councillor Julian McGrath said he was "immensely humbled and grateful" that the Glengormley electorate has put faith in me for another four years.
"Thank you and I will not be found wanting," he added.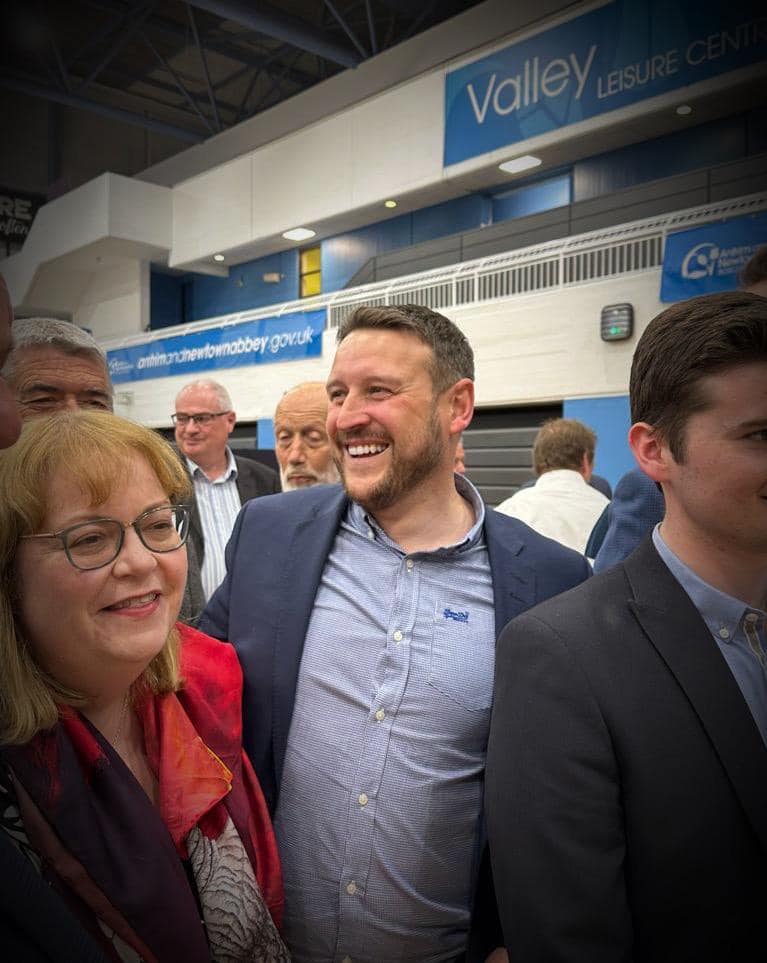 Outgoing SDLP councillor Noreen McClelland said it has been a "privilege" to represent the people of Glengormley for 22 years.
"As I leave the Council arena I just wanted to say a big thank you to everyone I have worked with – council staff, my fellow councillors, my SDLP colleagues and my friends and family. Also a special mention to all those who voted for me and placed their trust in me over the years, I am sincerely grateful for your faith in me," she said.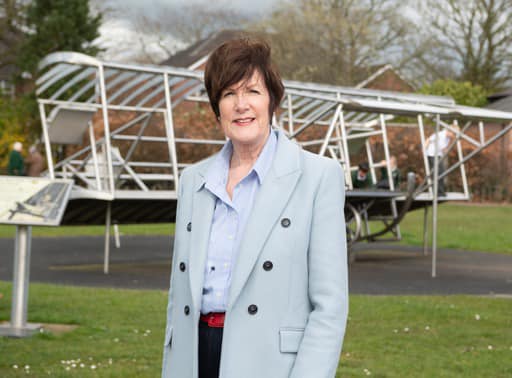 "It has been such a privilege to have worked as your councillor on Newtownabbey Borough Council and then Antrim and Newtownabbey Borough Council for the past 22 years. 
"The support you have shown is humbling, I have been there for everyone, regardless of the problem or the issue.
"Thank you for the opportunity and please know that whatever happens in the future I served you with great pride and integrity.
"My congratulations to the new councillors, I wish them all well as they begin their term in office."
Elsewhere in Antrim and Newtownabbey, Maighréad Ní Chonghaile, Principal of Gaelscoil Éanna was elected for Sinn Féin in Airport DEA.