AS the Christmas season enters its crescendo, so too does our column. Listmas is in full swing, and those of you who read last week's column have hopefully been filling your earholes with some of the sweetest sounds from Irish artists in 2021. But for those interested in a meatier bite, this week's column will look at some of the best albums and LPs released this year. With that in mind, here is the official Northern Winds Top 10 Irish albums of 2021, for your reading and listening pleasure.
 
Ra Gerra: New Vessels
A unique collaboration between producer Kobina and rapper MuRli that takes in ethereal arrangements over rapped/spoken word vocals. An alternative record that pitches and spirals on an anxious, often dangerous trajectory. Kobina's signature warping of the natural world alongside the fiery spit of MuRli makes for a dynamic duo.

New Pagans: The Seed, The Vessel, The Roots and All
The alt-rockers grabbed 2021 by the throat early and didn't let go for the remainder. An urgent album, one that covers motherhood, loss, religion and other similarly light-hearted topics, the sonic architecture of New Pagans debut LP is grand and gothic. With nods and praise from the likes of Tim Burgess (The Charlatans), BBC6 Music and legendary publications Kerrang! and NME, clearly the quintet are doing something right.
 
Hannah Peel: Fir Wave
One of the only northern acts to ever make the Mercury Prize shortlist, and certainly the first independent to do so, Peel's latest is a culmination of years of writing and inspiration. Fir Wave rejects the static and stagnant, constantly flowing on a bed hypnotic arrangements, crunching and experimental sounds and neo-classical compositions. One of the most unique releases of the year, Fir Waves gives you something new every time you listen to it.
 
Declan O'Rourke: Arrivals
A performer lauded by the likes of Christy Moore and Paul Weller, O'Rourke's seventh studio LP is a colossus of songwriting. Spidery strings in the arrangement draw the smokey vocals and warm acoustics together as immigration, both forced and chosen, goes under the microscope.
 
Bicurious:  (Re)Constructed
Reminding listeners that post-rock can traverse beyond the atmospheric, instrumental two-piece Bicurious are amongst the loudest and most spirited performers we have. Their debut is a raw sampling of their math/post rock avalanche, perfectly encapsulating the madness and gomorrah of the live shows they have become known for. Think of And So I Watch You from Afar, but with the brakes off.
 
Dani Larkin: Notes For A Maiden Warrior
Whereas some artists blunder blindly into trends, Larkin fearlessly sticks to her guns. With roots in outlaw country, Irish traditional and folk singer-songwriters, Larkin's debut is an ode to the forgotten and the ferocious. A natural storyteller who continues the bardic tradition of Irish folk, songs of battles, blood-thirst, mother and daughterhood and forlorn romance line the gnarled and dark hedgerows of 'Notes For A Maiden Warrior'. Effortlessly veering between expansive coldness, dark intensity and anxious joy, at all times guided by a powerful vocal performance, Larkin is scratching at the surface of something huge.
 
Bicep: Isles
Peaking in the Top 2 in the UK charts, Bicep followed up their iconic debut with a more experimental record, one that took them out of their comfort zone. Leaning on their beloved house, but with exotic new sounds: jungle-infused trance and a dark, lurid rhythm section. The Belfast duo are amongst the top electronic talents in the world, with highpoinst on this album such as 'Apricots' sounding downright religious at their best.
 
Sorbet: This Was Paradise
One word: Breathtaking. Some more words: The debut album from producer Chris Ryan is a stunning journey through the abstract, absurd and formless. Drawing from the natural and created world, Ryan weaves stories and landscapes that map the journey from Elysian Fields to Tartarus. Through the LP, we examine disasters, rebirth, inevitability, endless cycles and the apocalypse. Told via a medium of buzzing, warped bass, bright neo-classical composition, hazy electronica and alternative pop, there wasn't a better, nor more idiosyncratic release this year.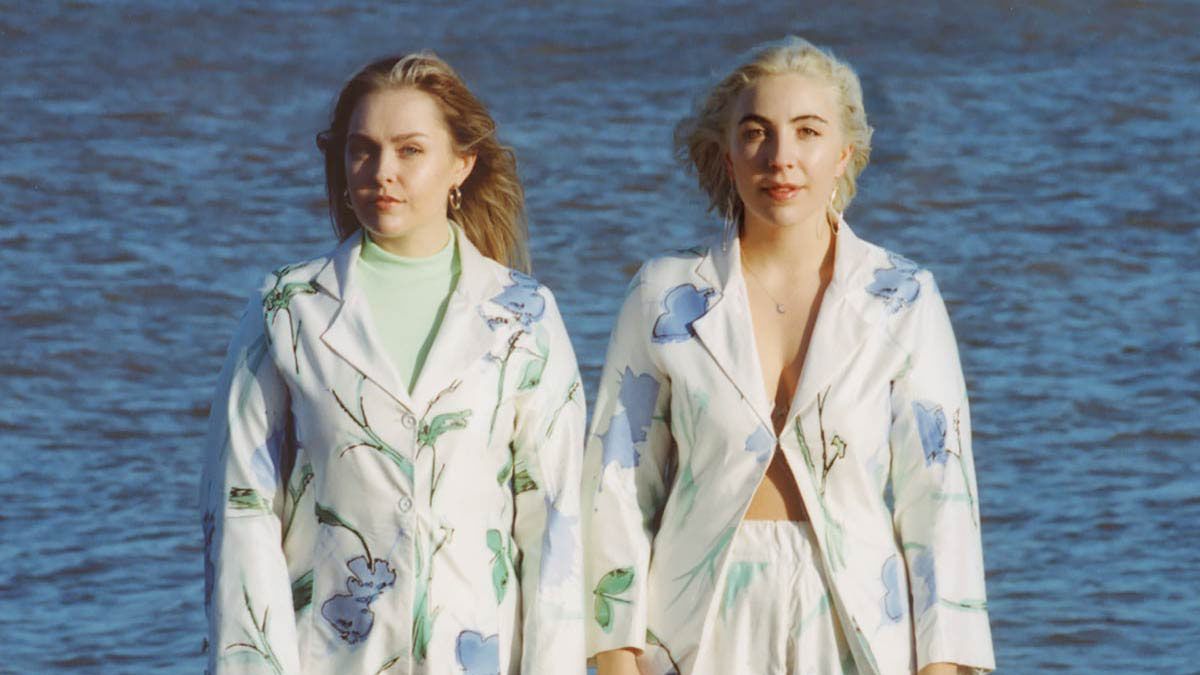 Saint Sister: Where I Should End
Already lauded with awards and accolades this year, the indie-duo's second album saw them push beyond established boundaries into bright, exciting new places. With their folk roots intact, elements of disco, soul and pop all played enhanced parts, leading to a genuinely affecting record. Ignoring the bog in favour of the intimate and small, Where I Should End is a universal record.
 
For Those I Love: For Those I Love
What else can be written about David Balfe's magnum opus that hasn't already been put to pen? Simply put, it's an ecstatic LP, one that captures the vibrancy and pitfalls of love and loss unlike any other release this year. Powered by an utterly euphoric instrumental performance and a magnetic, driving spoken-word delivery from the producer, Balfe transports you effortlessly to the backstreets and bleachers of his childhood in a swirling, pitching cacophony of rhapsodic electronica.